Total War Bake Off: The Muffin Man
---
---
Forget Markus Wulfhart and Nakai the Wanderer – the real star of The Hunter & The Beast is clearly the Muffin Man. In this, the sixth instalment of the Total War Bake Off, our intrepid bakers were challenged to create a muffin to rival his own delectable masterpiece – but how did they fare?
The inspiration
This faithful depiction of the Muffin Man speaks for itself: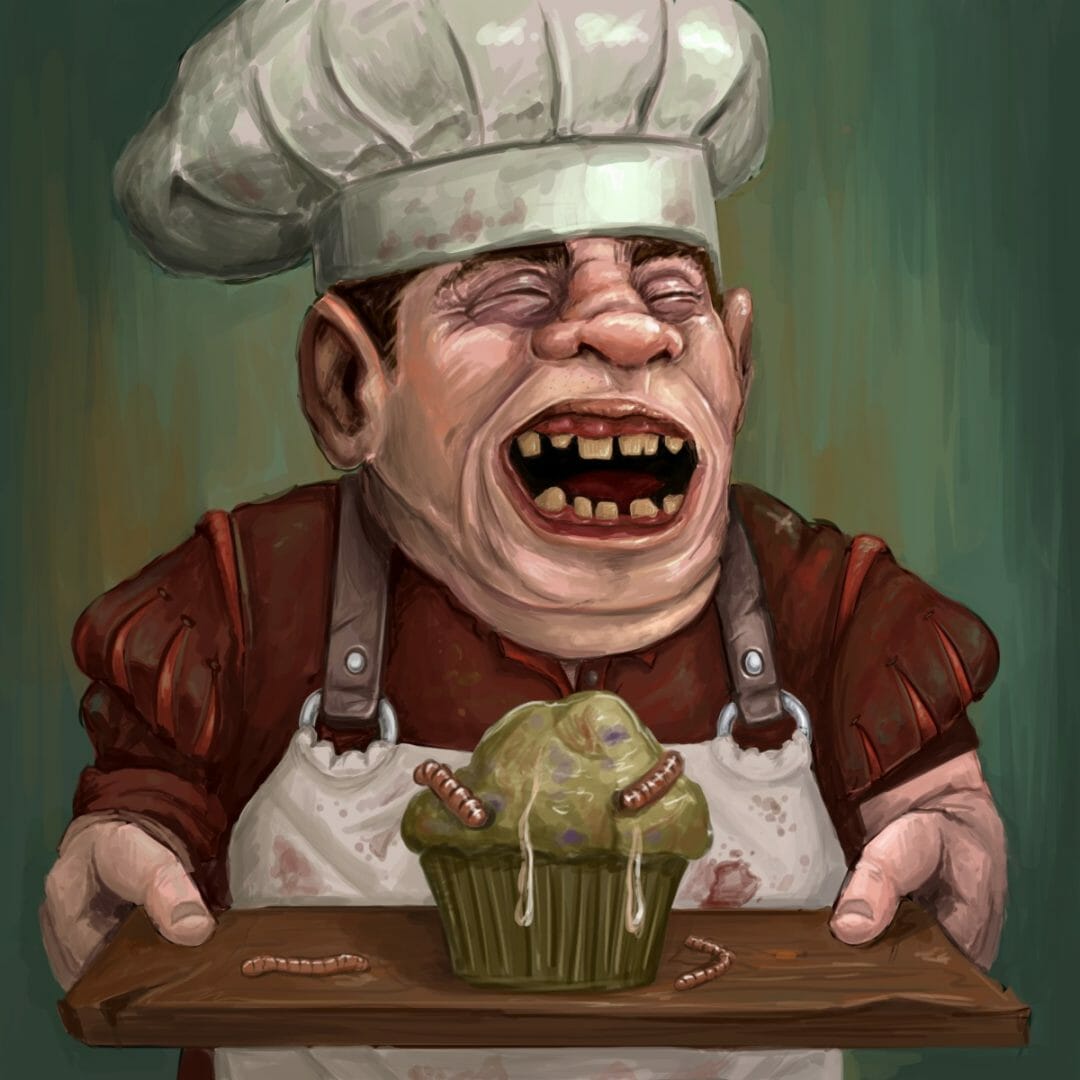 The recipes
Our plucky volunteers struck out on their own once more for this edition of the Total War Bake Off, but fret not – below we'll take you on a tour of what they made as well as linking to some similar recipes in case you want to try and make your own muffin masterpieces.
Tyla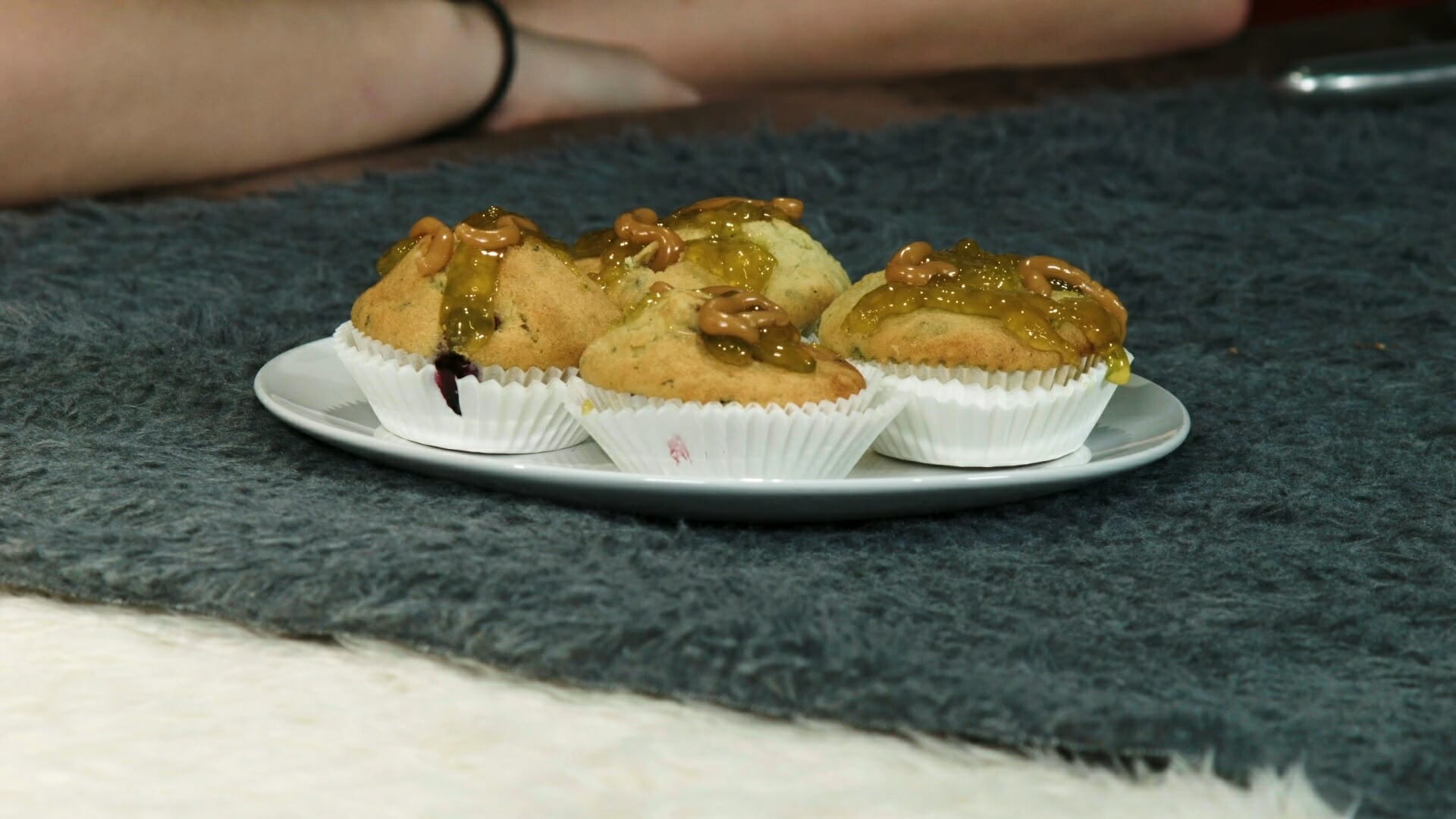 Although Tyla was originally hoping to include mealworms in her recipe, she ultimately went for blueberry and spinach muffins complete with edible slime and worms (melted gummy sweets and fudge if you're squeamish or otherwise allergic to fun).
Chloe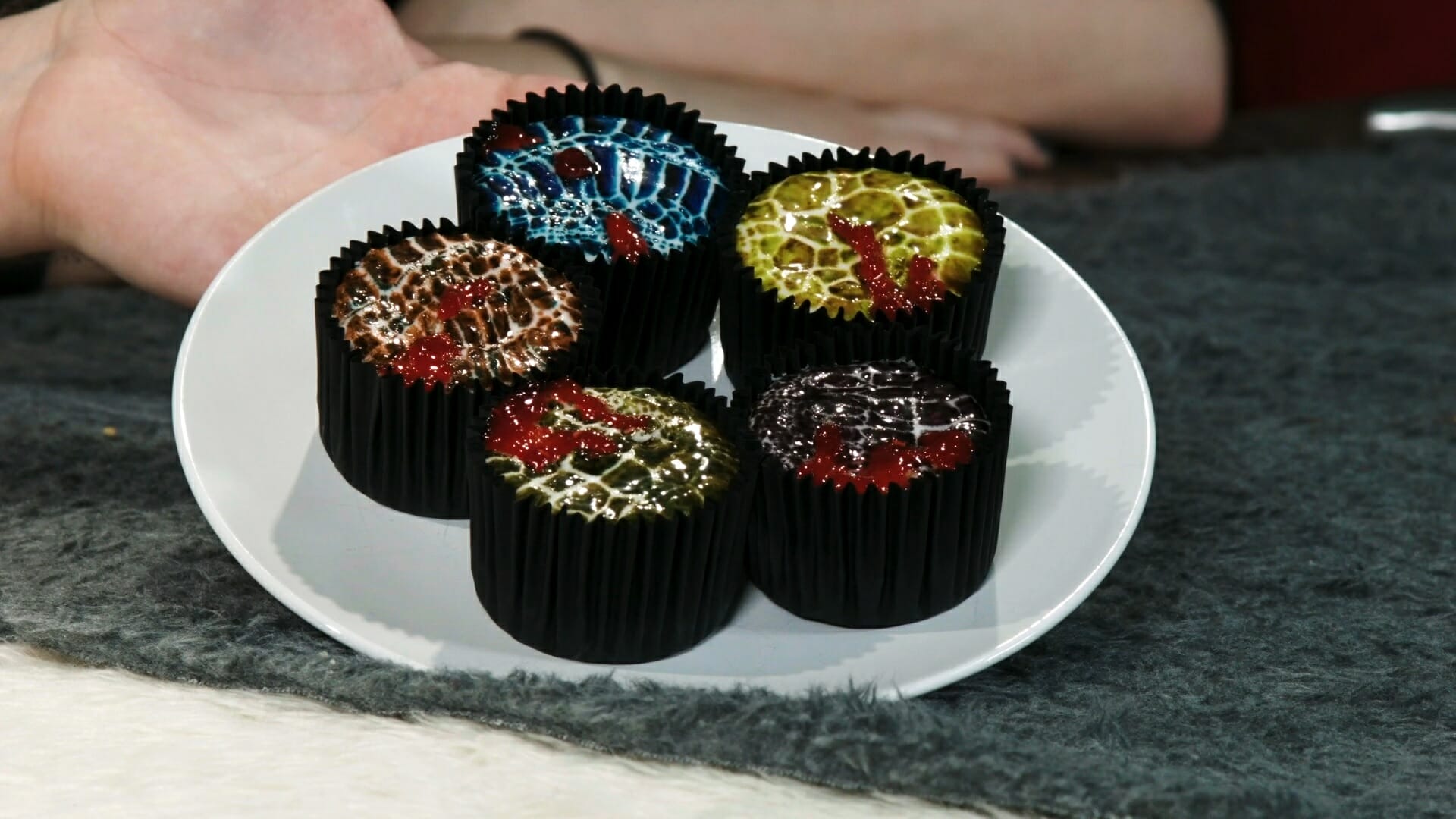 Chloe titled her bake Lizardmen Casualties – pistachio and raspberry muffins hand painted using food colouring and finished with homemade raspberry jam. These were inspired by a recipe made by a famous French pastry chef named Gaston Lenôtre, while you can also take a stab at some raspberry jam by following the recipe here.
Mark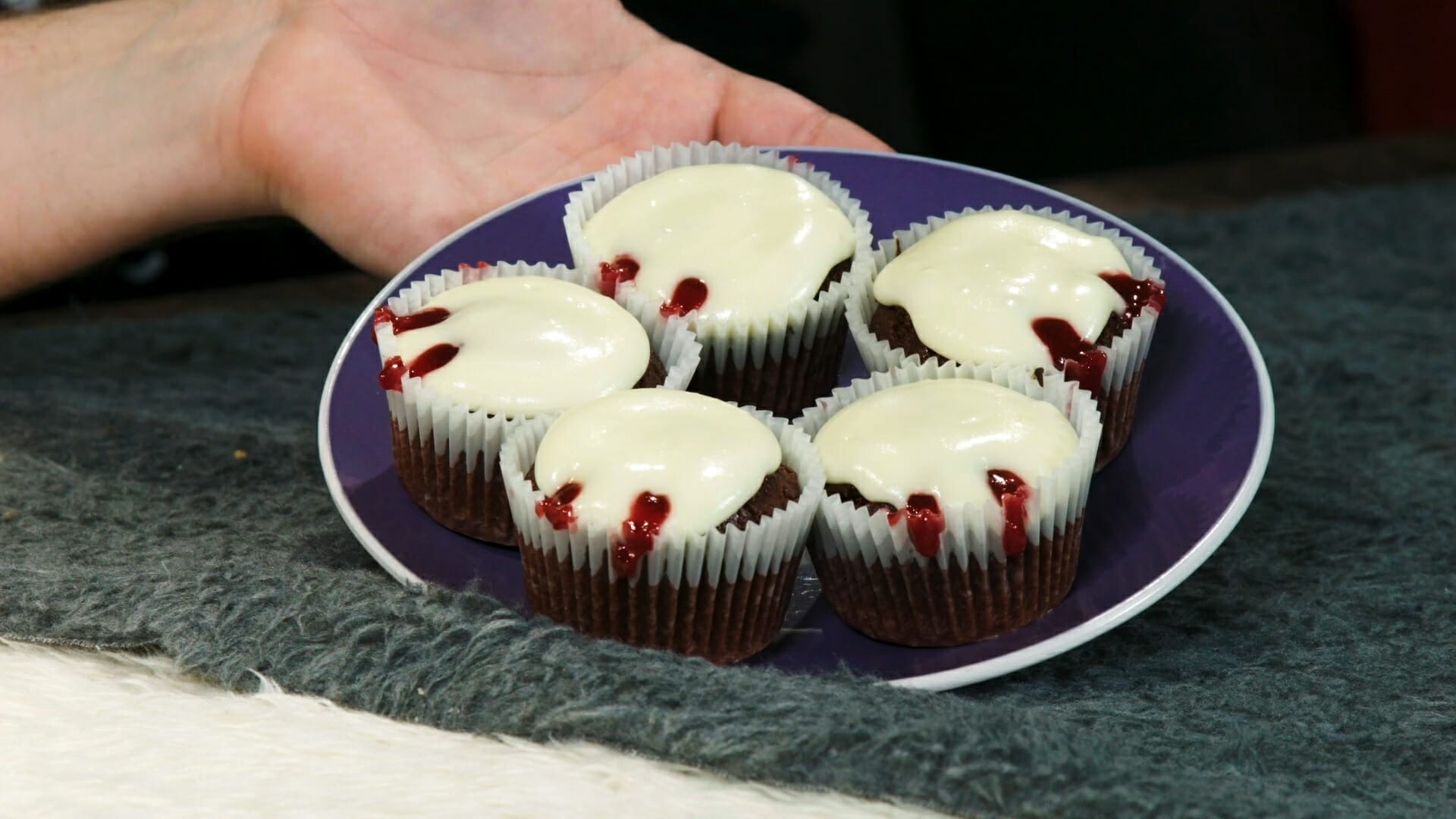 Mark made some Blood Kiss themed red velvet cupcakes with a jam filling and a cream cheese frosting – very vampiric. This is the recipe he used if you want to try them for yourself.
George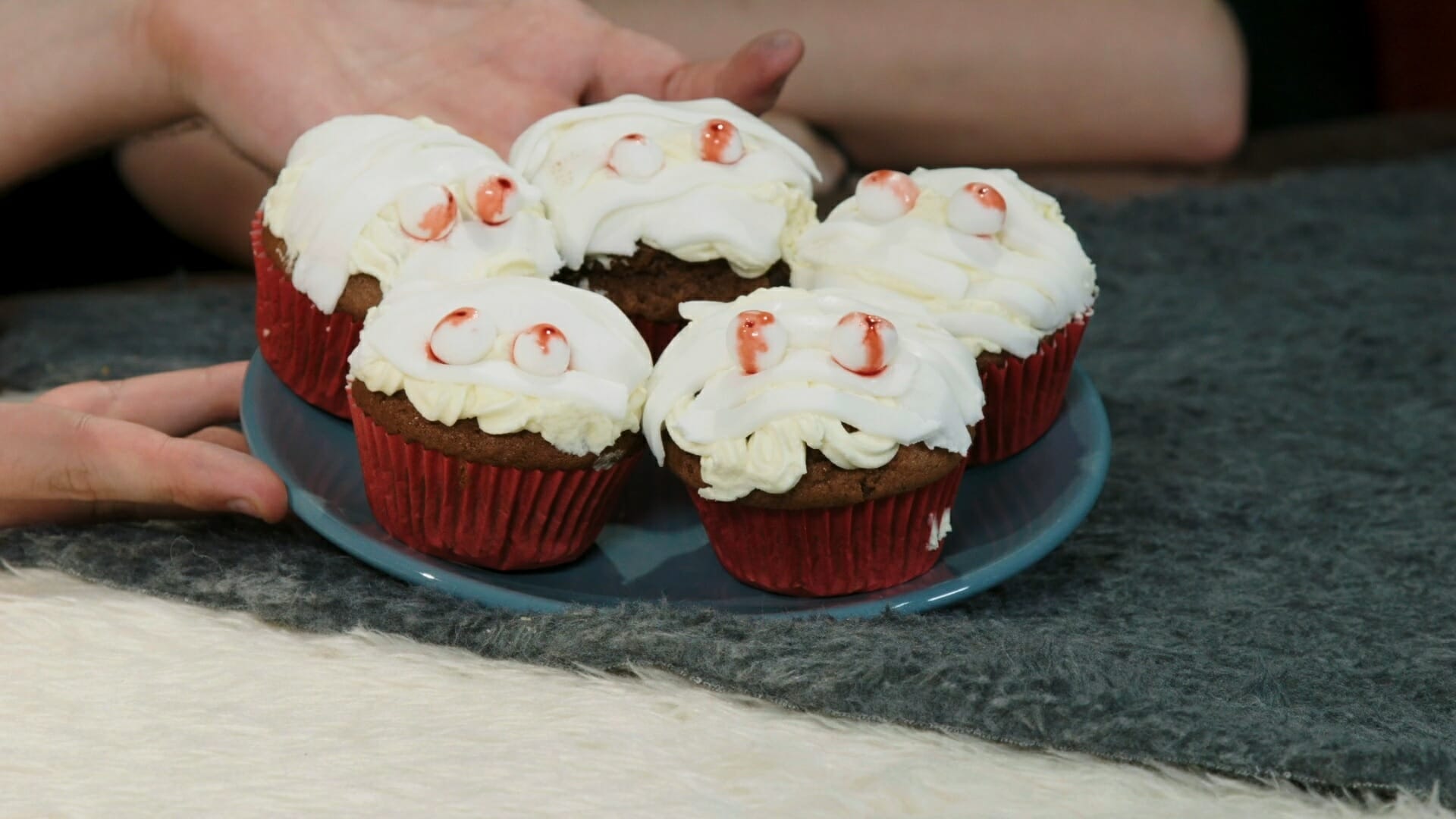 George served up these mummified chocolate muffins topped with vanilla buttercream frosting and fondant wraps – find out how to make your own here.
Joy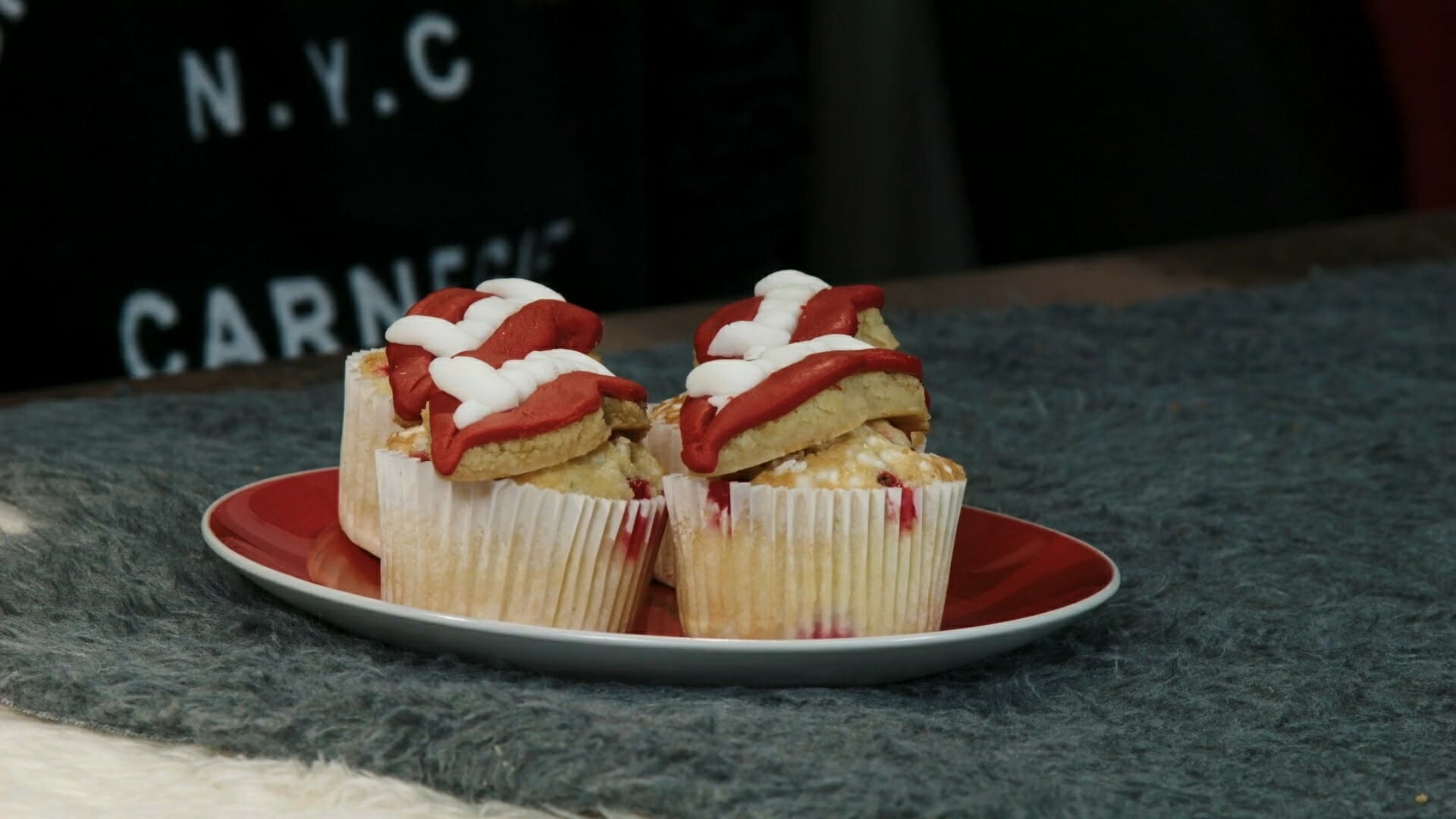 Joy's ambitious bake features redcurrant muffins with a custard filling topped with suitably vampiric biscuits. If you want to make these sweet treats for yourself, trying searching for recipes for vinbärsmuffins and kolakakor – although you may need to translate them from Swedish first!
Matt & Shiella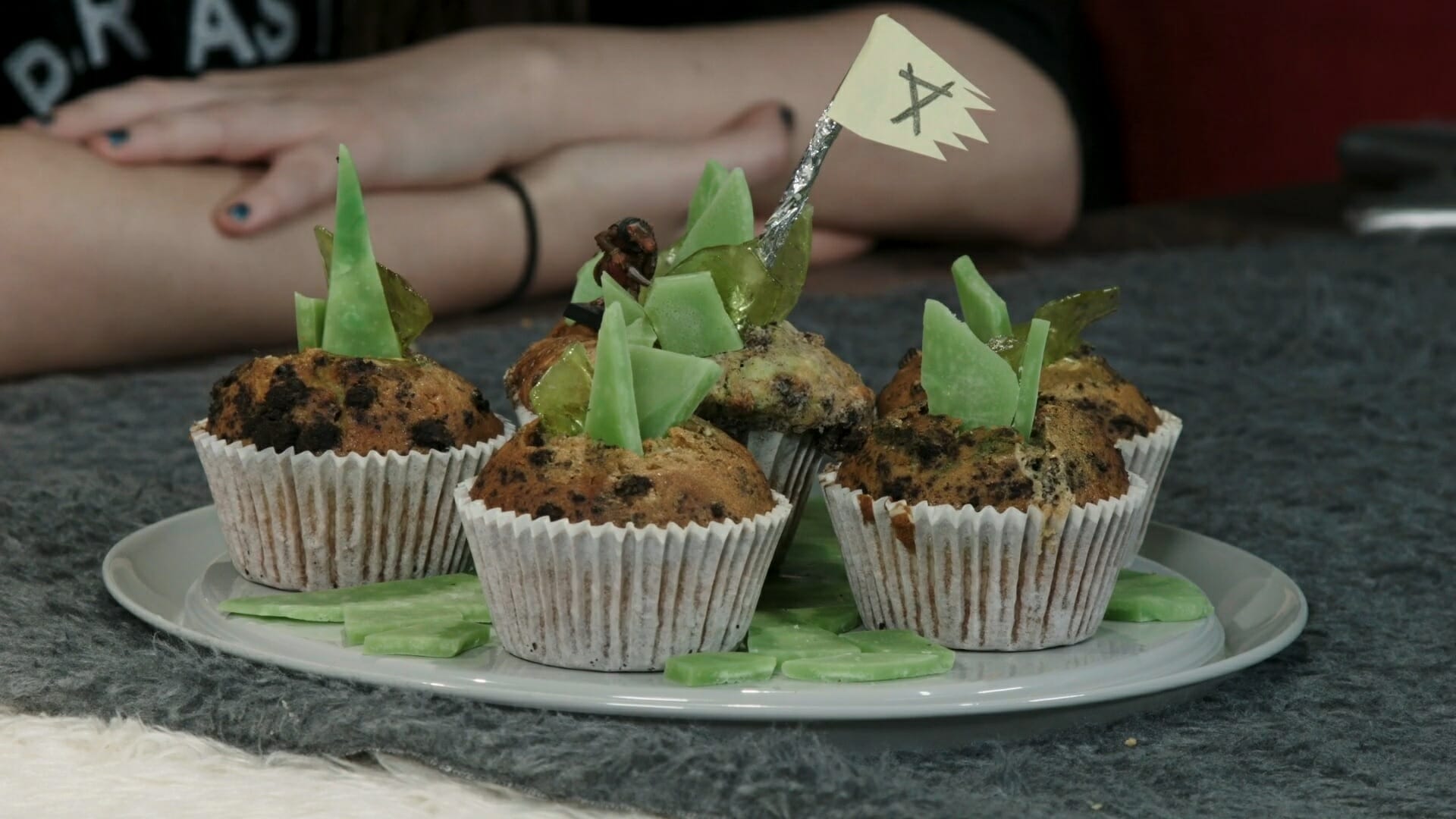 Matt and Shiella made some very thematic mint Oreo muffins with oozing green marshmallow centres and edible Warpstone. If you want to try your hand at making your own Warpstone, check out this sugar glass making guide.
The verdict
Grace and Jordan were entrusted with the solemn task of judging these bakes in the Muffin Man's stead – but who did they crown our Muffin Monarch?
Congratulations to our new Total War Bake Off trophy holder, and make sure to tune in next time for more (probably) creepy crawly bakes!