TOTAL WAR Content Creator Spotlight: JET R
---
---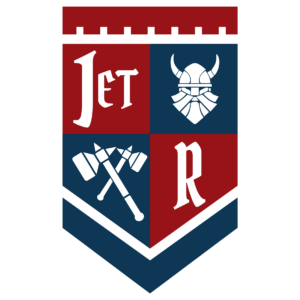 Hello, Total War: WARHAMMER fans! Welcome back to our Total War Creator Spotlight: a blog where we highlight our creative and inspirational community contributors.
Today, we're shining the spotlight on one of our amazing content creators! Jet R has been a Total War content creator for nearly three years, with steaming and video content highlighting Total War's co-operative campaigns.
MEET JET R
CA: How did you get started in content creation?
JET R: For me, it was almost accidental. When Total War: WARHAMMER II came out I wanted to persuade a friend to play with me, so I recorded myself playing the game along with my commentary. People seemed to like it, so I kept making more.
(Note: I have also still not played Total War: WARHAMMER II with that friend!)
CA: What is your favourite Total War game?
JET R: I have two answers:
I love the Total War: WARHAMMER games—the second one in particular—because they are what got me into content creation and are the culmination of all the improvements from the other Total War games, with an added fantasy twist.
That said, I will always have a place in my heart for Total War: EMPIRE and Total War: NAPOLEON simply due to the naval combat. As a former Royal Naval Officer, the ability to control and sail ships in the battle—especially the HMS Victory—is just awesome.
CA: How and when did you get into playing Total War games?
JET R: I have been playing them from day one with Total War: SHOGUN. I cannot really remember why I picked it up, but I have been a huge fan ever since!
CA: What is your favourite Total War memory?
JET R: Playing Total War: EMPIRE and fighting naval battles while deployed on a naval ship will always be one of those cool moments for me.
CA: What do you enjoy most about the game now, and what are you excited about in the future?
JET R: I love the way the games have evolved from day one: both with improved tech and quality of life features to make them more enjoyable and more playable by a broader audience.
The pivot to fantasy in WARHAMMER has also shown what the Total War format can do outside of historical titles, and I am so excited to see what the next fantasy title will be; I really hope it's Lord of the Rings!
CA: Why do you create content for Total War games? How does the game lend itself to that?
JET R: I enjoy making content, and the community that my channel has built is the main and most important thing for me. It may sound strange, but when I am playing and commentating on my own game, it makes me play in a far more thoughtful manner. This has made me a better player and gets me more out of the game—rather than just rushing to win like I used to. I find when I play games without recording, I still have a commentary happening in my head as I play.
Total War games lend themselves to my style of creation: as they have a great natural ebb and flow to them which makes for nice, episodic content.
CA: What challenges does content creation pose?
JET R: As a father with a full-time job: scheduling!
Therefore, I create on YouTube rather than streaming on Twitch, as I can get recording in when I have a chance and then upload it on a schedule. Now that the channel has pivoted to a lot of cooperative content, this becomes even harder as we have to schedule around two of us.
CA: What does it mean to you to be a part of the Total War community?
JET R: It is such a strange feeling to be part of the community as a creator; I still feel very much like an impostor among all these other amazing creators. The Total War community and its streamers are also a fantastic and friendly community who are happy to help and offer advice.
CA: Tell us something random about yourself?
JET R: I have stood on every continent on Earth.
CONNECT WITH JET R
Thanks to Jet R for taking the time to chat with us! Be sure to check out his social channels and follow/subscribe to stay up-to-date with his latest content:
We'll see you next time!