Troy: Myth and Reality at the British Museum
---
---
If you're looking to get steeped in even more Bronze Age history in the lead up to A Total War Saga: TROY's release, why not follow in the footsteps of some of the Total War team and take a trip to the British Museum in London?
From November 2019 to March 2020, the British Museum is playing host to an incredible array of art and archaeological discoveries that, as we aim to with our next Saga title, takes a look at the tantalising hints of truth behind the mythical stories so often associated with the Trojan War.
Where, when, and how?
Room 30, The Sainsburys Exhibitions Gallery, at the British Museum, Great Russell Street, London, WC1B 3DG.
The museum is open daily from 10:00 to 17:30 (and until 20:30 on Fridays).
You can book tickets here.
Exhibition highlights
The Wounded Achilles by Filippo Albacini, 1825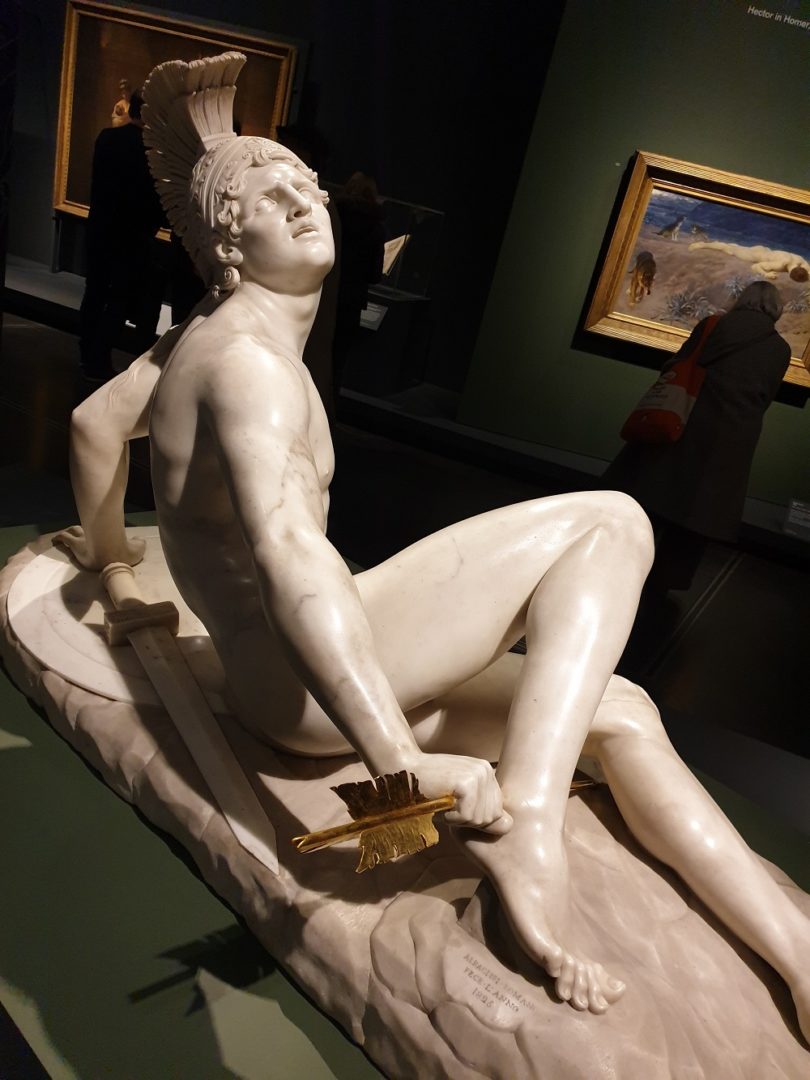 An incredible, larger-than-life sculpture in marble depicting Achilles incapacitated by an arrow through his infamous weak spot.
Clytemnestra by John Collier, 1882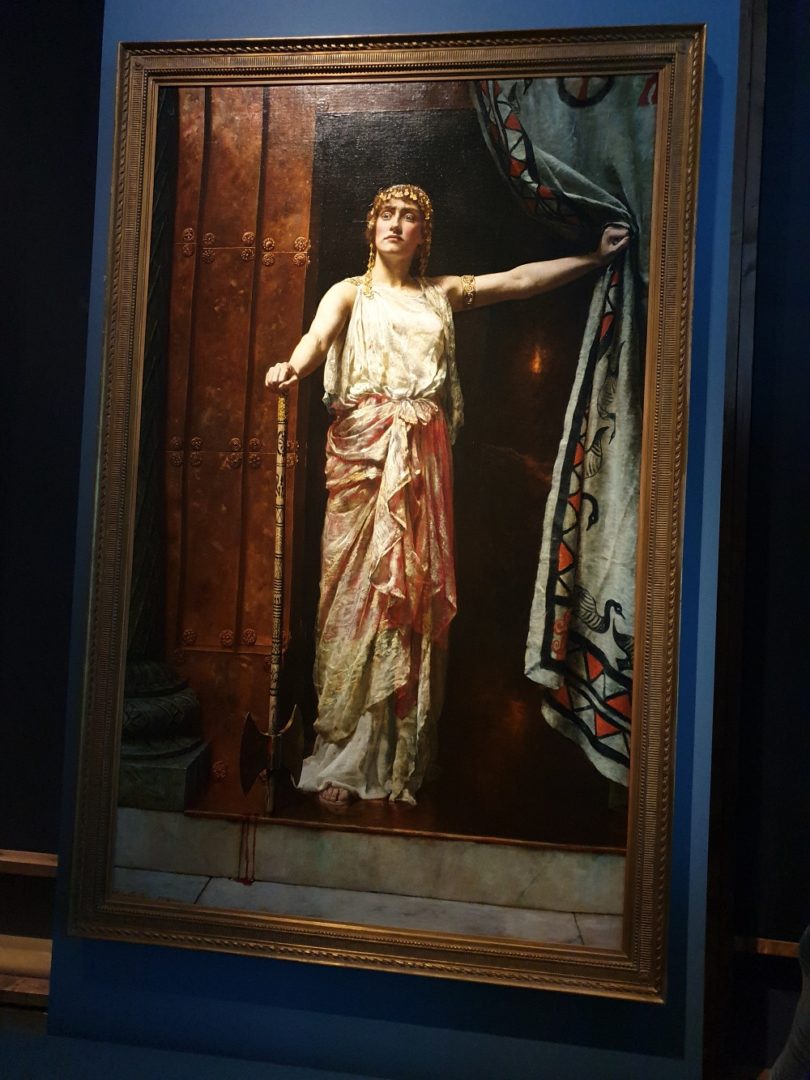 This arresting painting shows Clytemnestra, the wife of Agamemnon, after having murdered her husband in revenge for sacrificing their youngest daughter when he returned with his lover and captured daughter of King Priam of Troy, the prophetess Cassandra.
Helen of Troy by Antonio Canova, 1817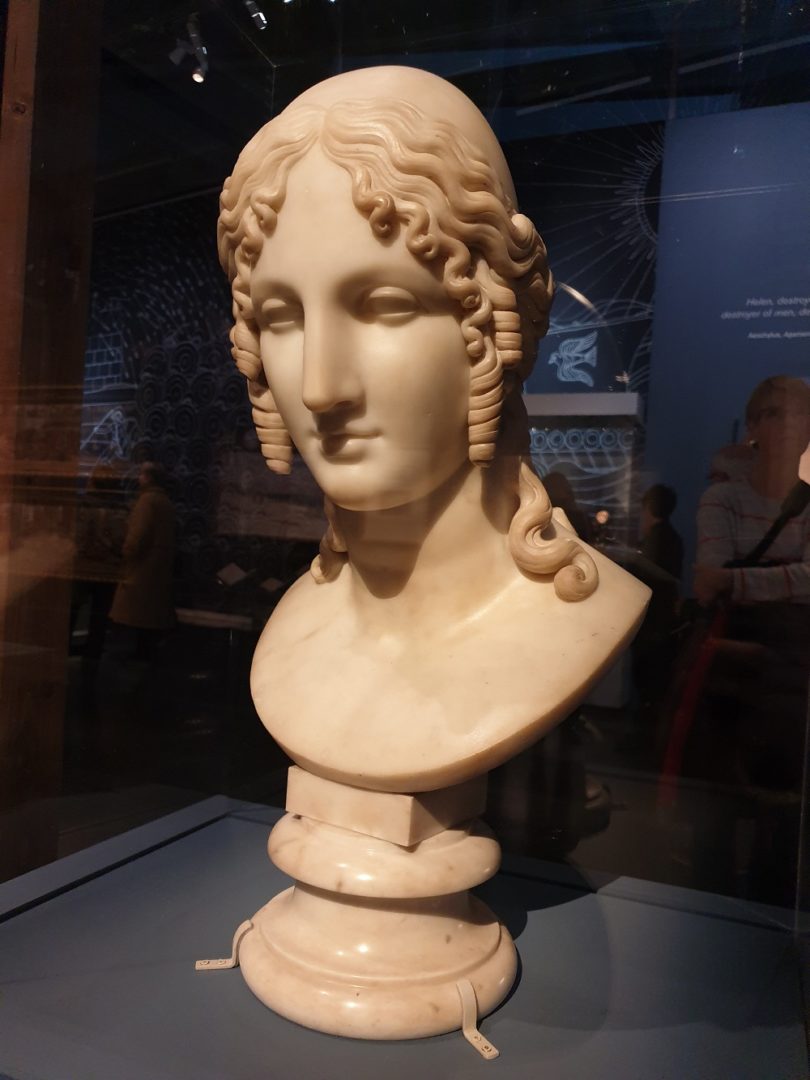 Another incredible piece of marble work, this time depicting the enigmatic face of the [in]famous Helen of Troy herself.
The Shield of Achilles by Rundell Bridge, 1822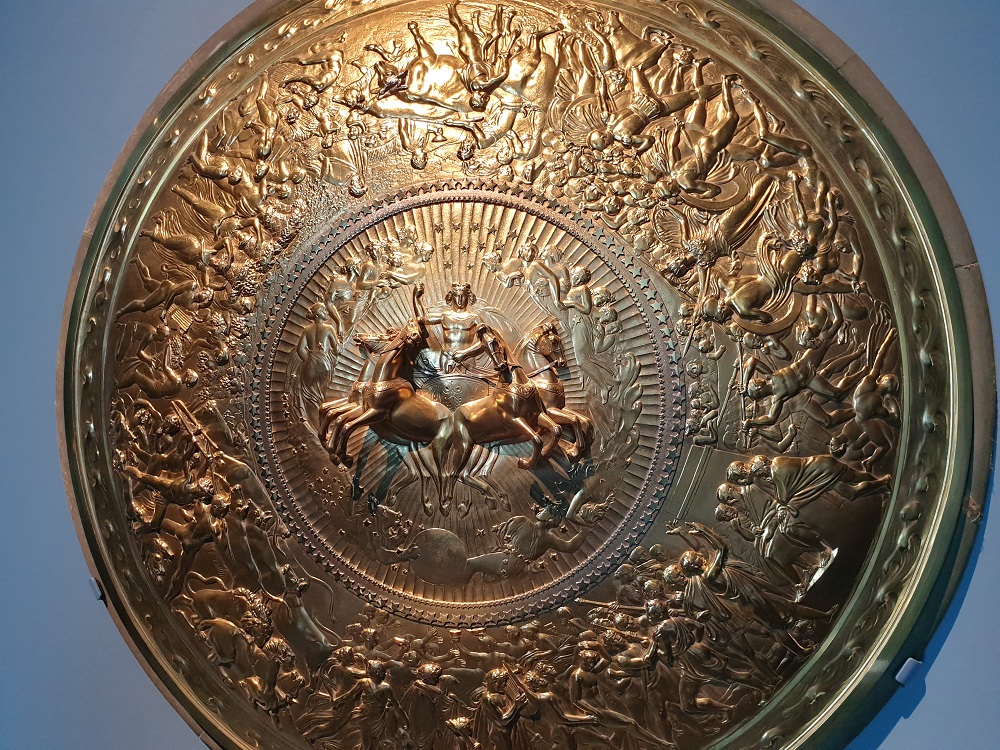 This stunning silver-gilt shield was inspired by the one made for Achilles by Hephaestus in the Iliad, and sees Apollo in the centre surrounded by stars and female figures representing the constellations with scenes from human life encircling these.
Roman sarcophagus, ~250 CE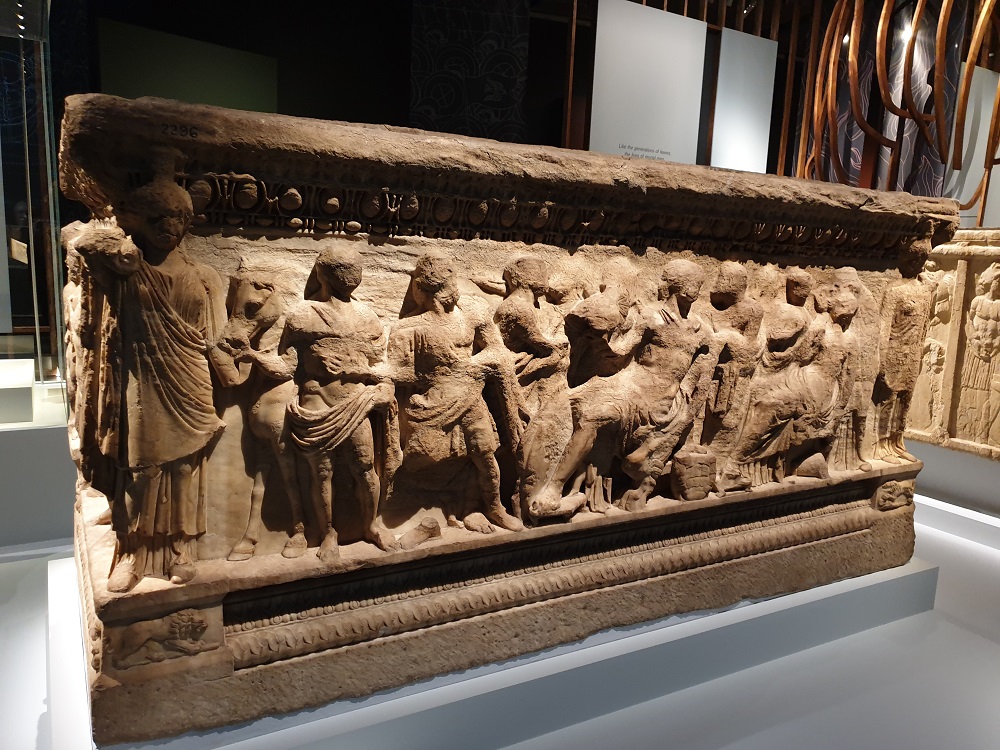 An incredibly detailed marble Roman sarcophagus that features scenes from the epic tale of Troy within its sculptures.
All the black-figure pottery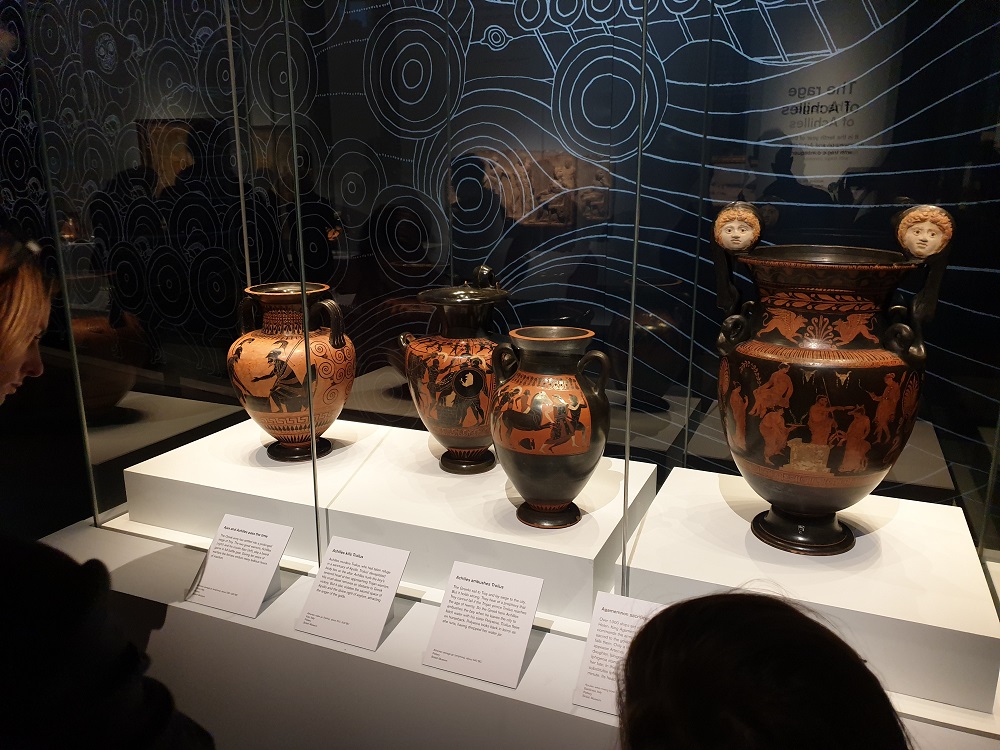 It's hard to pick just one of these, but the black-figure pottery in this particular display shows various scenes from the legendary tale including Achilles and Ajax passing time together, Troilus's death at Achilles's hand, and Agamemnon sacrificing his daughter Iphigenia in order to appease Artemis.
Further reading
The British Museum blog has also written some excellent articles, including:
Troy approaches!
We have more even behind-the-scenes looks at the development of A Total War Saga: TROY in the works, but in the meantime keep an eye on our social media channels for all the latest updates and make sure to add TROY to your Steam wishlist!