Introducing A Total War Saga: TROY – Physical Edition
---
---
If you haven't already grabbed a copy of the Aegean escapade known as A Total War Saga: TROY, why not pick up this brand-new physical release?
What is it?
A Total War Saga: TROY is getting its very own physical release that includes the Amazons DLC.
With ten of the greatest Greek heroes to choose from, this is a fantastic entry point for anybody looking to get into TROY.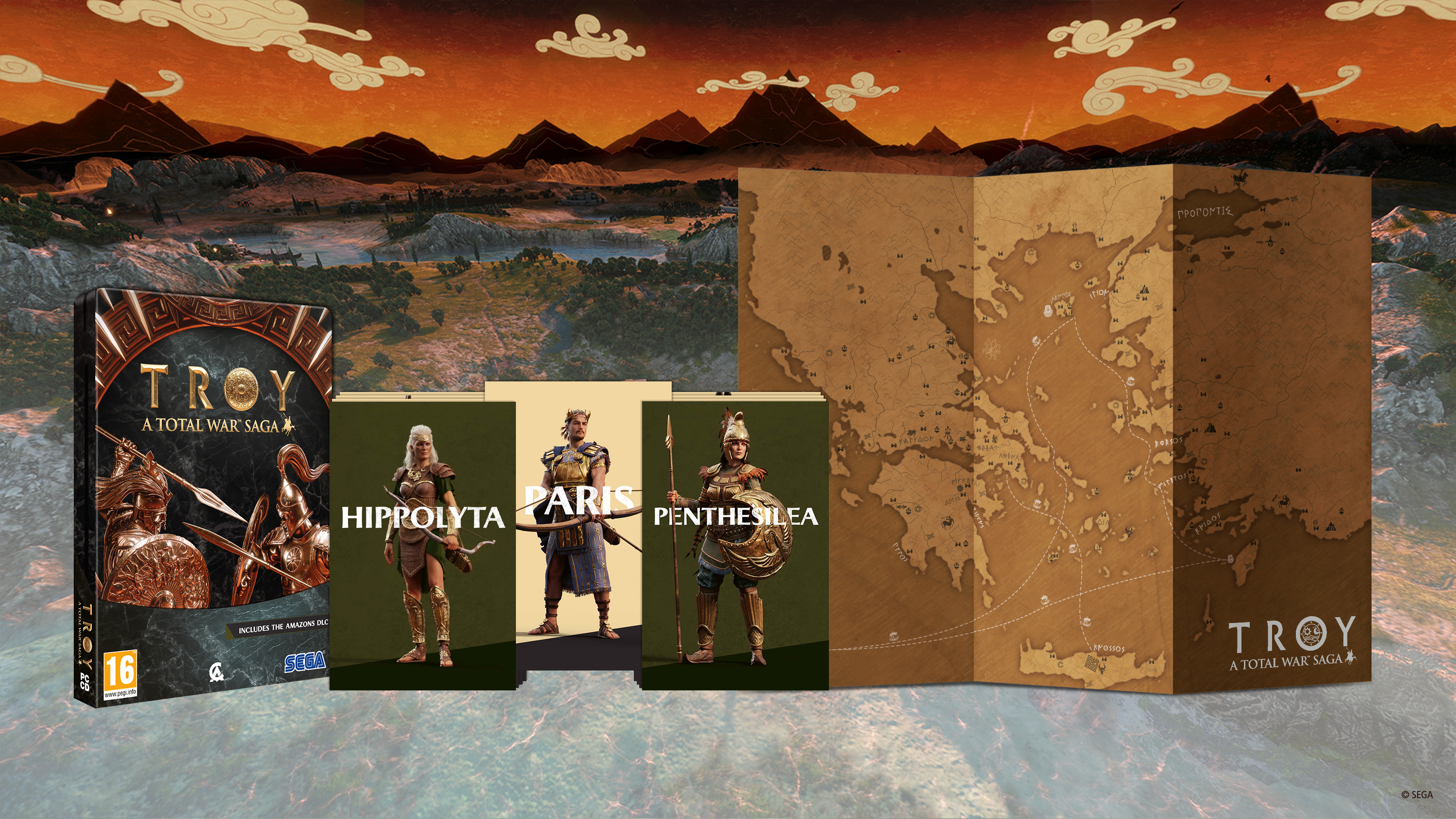 Where can I get it?
The physical edition of A Total War Saga: TROY is available from select physical retailers in certain territories around the world. Please check with your favourite stockist for details.
What's included?
Included as part of this physical release is:
A Total War Saga: TROY – Experience the events surrounding the era-defining Trojan War, brought to life as never before. Realise your legend as one of eight iconic heroes, including the infamous warrior Achilles, wayward Prince Paris, and vengeful king Menelaus. Dive into a character-led narrative drama and overcome your antagonists. Build your empire through strategy, statecraft, diplomacy, and all-out war as you conquer this vast and striking recreation of the Bronze Age Mediterranean.
Also included is the following A Total War Saga: TROY DLC:
A Total War Saga: TROY – Amazons – Harness the power of the famed Amazon warriors as you fight to save your homeland from the invading Achaeans. Step into the armour of Queen Hippolyta and her warrior-queen sister Penthesilea and take part in a DLC packed with two new factions, fierce female-only unit rosters, three new faction mechanics, two new epic mission chains, and more!
 The physical edition also comes with:
Stunning metal case
CD with wallpaper and key art
Epic Games Store activation sticker for A Total War Saga: TROY and the Amazons DLC
Ten limited edition art cards of TROY's legendary heroes
Double-sided poster with TROY campaign map