Tackling Issues with the Total War Launcher
---
---
We are aware that a small number of users are still experiencing issues with a grey screen when starting the beta launcher, but try as we might we have not been able to reproduce this issue on our side. As such, we'd like to enlist the help of you, our players, so we can solve this one together. After all, it can take a legion of warriors to take down one beast – and this is such a beast.
What is this?
A community initiative to get to the bottom of the grey screen issue affecting the beta launcher. Some users have reported a grey screen that looks something like this when attempting to launch a game: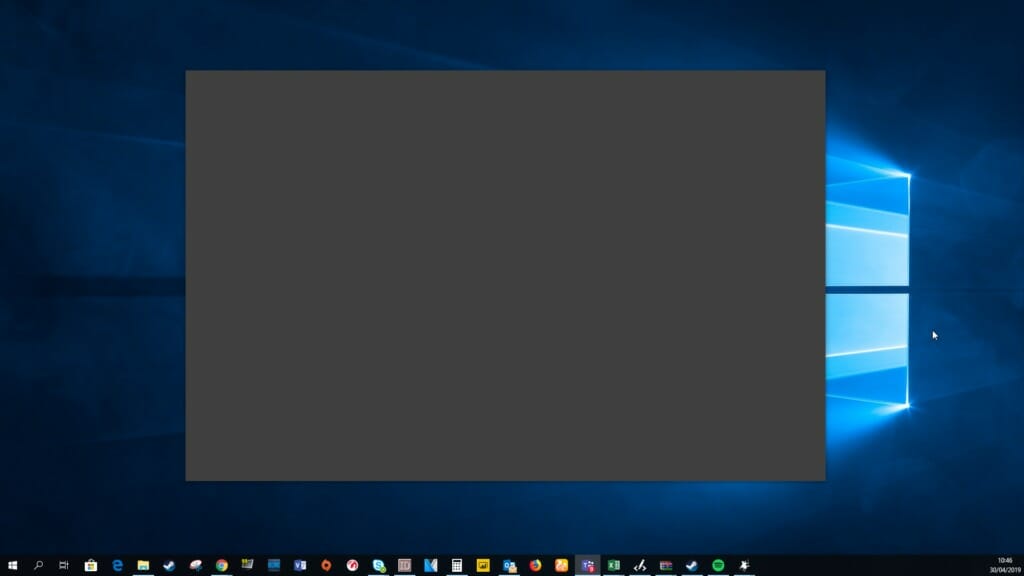 If you are experiencing other issues with the beta launcher, we'd still like to hear from you, but the focus for this initiative will be on the grey screen.
What do I need to do?
Working closely with SEGA customer support, you and your fellow players would provide us with information about your computers' specs until we're able to reproduce the bug on our end (more details on this below).
What do I get out of it?
Aside from the bragging rights that would come from helping to slay this problematic bug, we will also be rewarding 10 people who provide verifiable logs of the issue that assist with reproducing and resolving the issue with a £20 Steam gift card. The winners will be chosen at random from eligible participants.
Eligibility criteria
Anyone who is experiencing grey screen issues with the new beta launcher can take part. However, those who have rolled back to a previous version of the launcher are not eligible. The issue we're trying to solve is a grey screen that appears immediately after starting the new launcher (see the image above).
Terms and conditions
Please see the full terms and conditions for entry into this promotion as well as the SEGA privacy policy.
While the grey screen is our focus for this initiative, if you are having other issues not related to the grey screen we'd still like to hear from you! Please submit a customer support ticket via https://support.sega.co.uk/ and we will do our best to resolve them.
How to participate
1) If you are experiencing the grey screen issue, please try the steps detailed here to see if any of them help to resolve your issue.
2) If none of these help, please email directly us at help@sega.com with the subject "Grey Screen Issue"
3) From here you will be in direct contact with SEGA's customer support team. They will provide you with instructions on how to reproduce the issue on your end, together with a tool to obtain debug information which can then be shared with SEGA. We may also request that you send us a screenshot of the grey screen to assist in verifying eligible participants
Winners
We will draw the 10 winners from a list of eligible participants verified by providing logs of the grey screen issue. We will then contact the winners by email with instructions on how to redeem the Steam gift card.