Our Total War launcher is getting a beta update!
---
---
We're happy to announce that we'll be rolling out a new launcher on Monday the 26th of November, at first for Total War: WARHAMMER followed by a release for other games like Total War: WARHAMMER II and Total War: ROME II.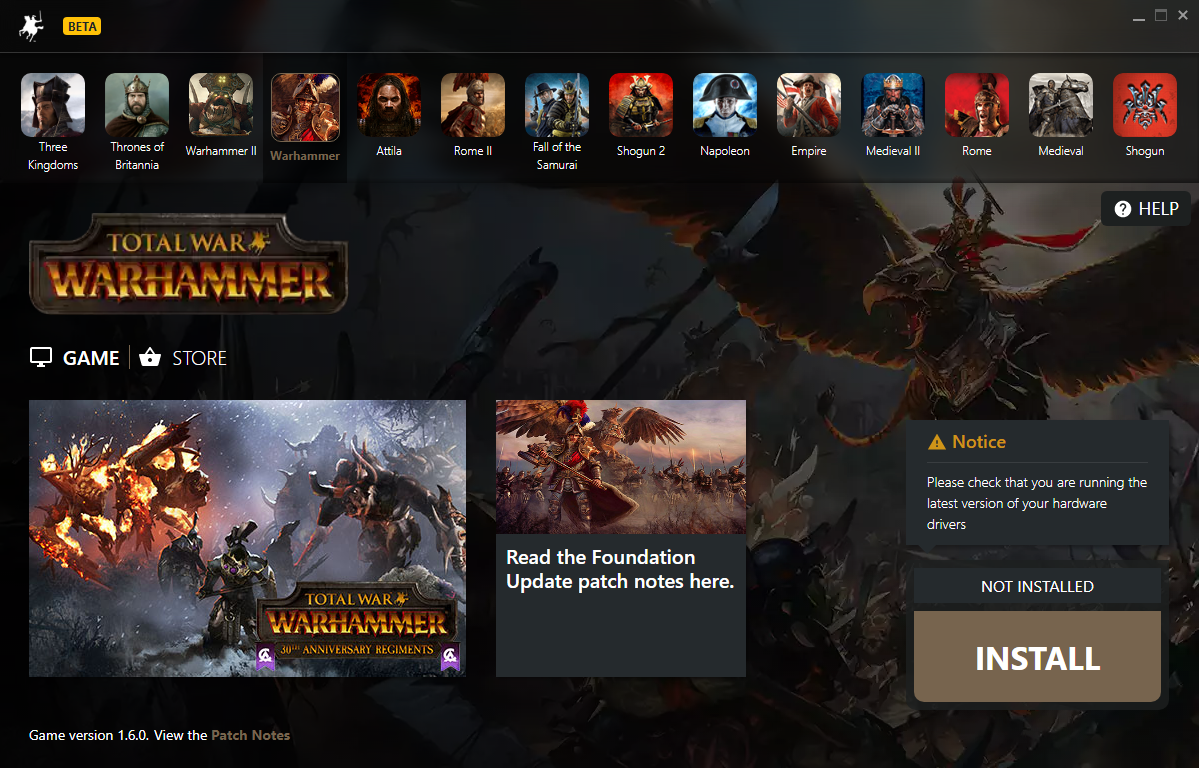 The Total War launcher is an important hub for all our Total War games and we're committed to improving it to ensure that it provides the best experience for all fans of our games. This initial beta release is the first step in an ongoing cycle of support and development to help shape our launcher into the perfect window into the world of Total War. If you do have any feedback on the launcher, please let us know on this thread on our official forums!
How do I get this new launcher?
Initially this will be automatically available as an opt-in beta for Total War: WARHAMMER I. To opt in:
Go to Total War: WARHAMMER in your Steam Library
Right-click and select Properties from the drop-down menu
Select the Betas tab
Select the launcher_openbeta build in the drop-down menu
Upon closing this menu, the game will automatically update
What features does it have?
The launcher has three key features: the Game menu, the Store, and the Mod Manager. These will change the information they show depending on whether you own a specific game or not.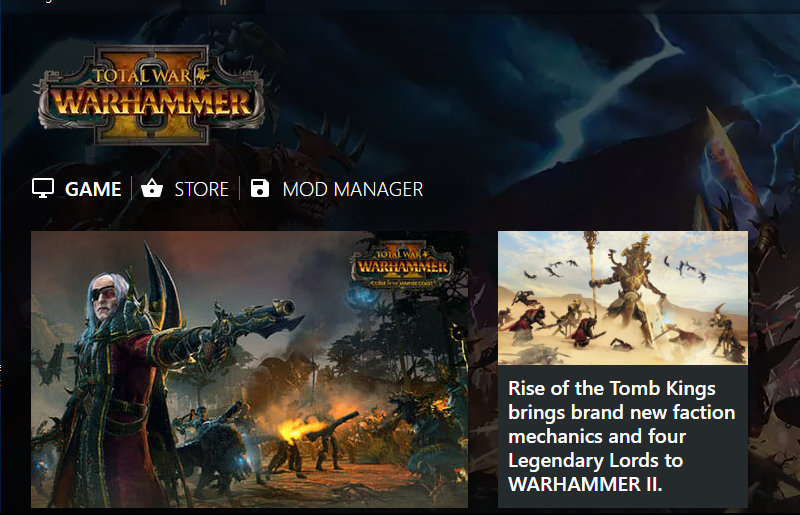 Game
This is the primary menu for each Total War title, and a great place to find all the latest news and information about them. This menu knows if you own a game or not and whether it is currently installed, and will update itself to match. In addition, you can also access certain launch options if the game in question has them.
Store
This section of the launcher shows you all the content related to a specific Total War game including all available DLC and FLC. Clicking on a specific piece of content will link you straight to the Steam store, with the launcher reacting to your current ownership status of each game.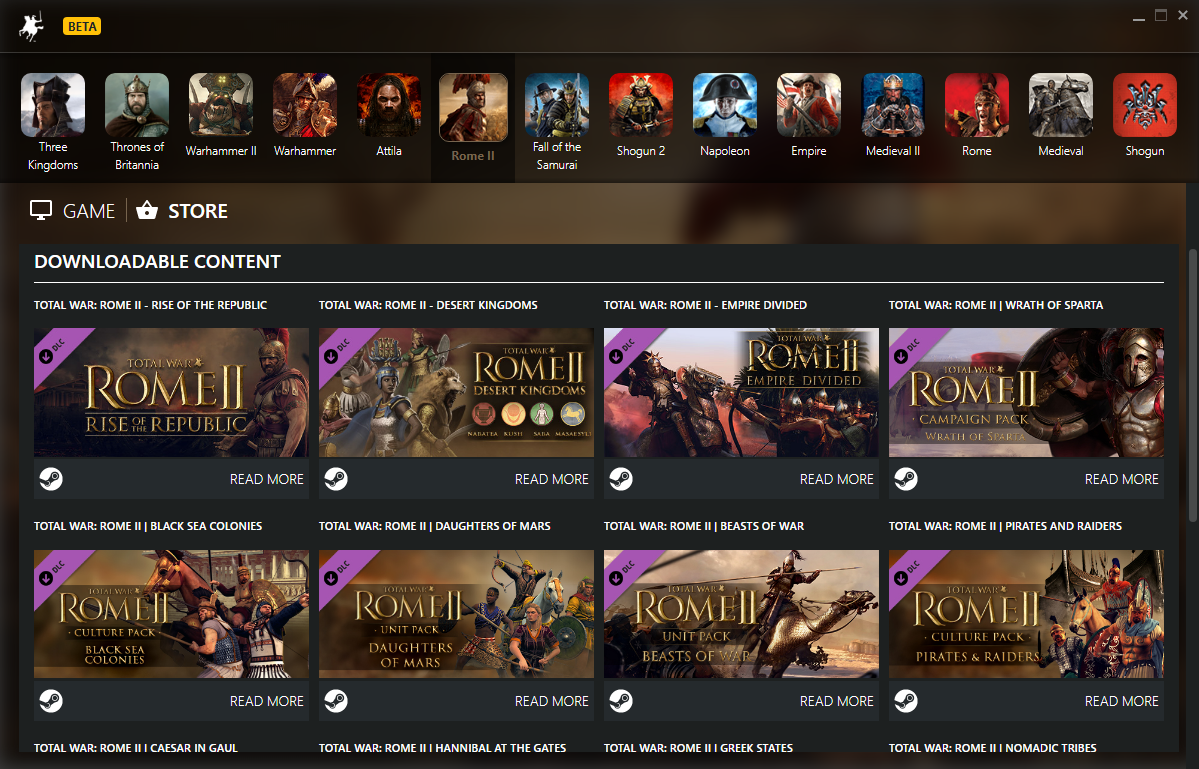 Mod Manager
Finally we come to the new Mod Manager menu, which gives you much more launcher space to view your mod lists in.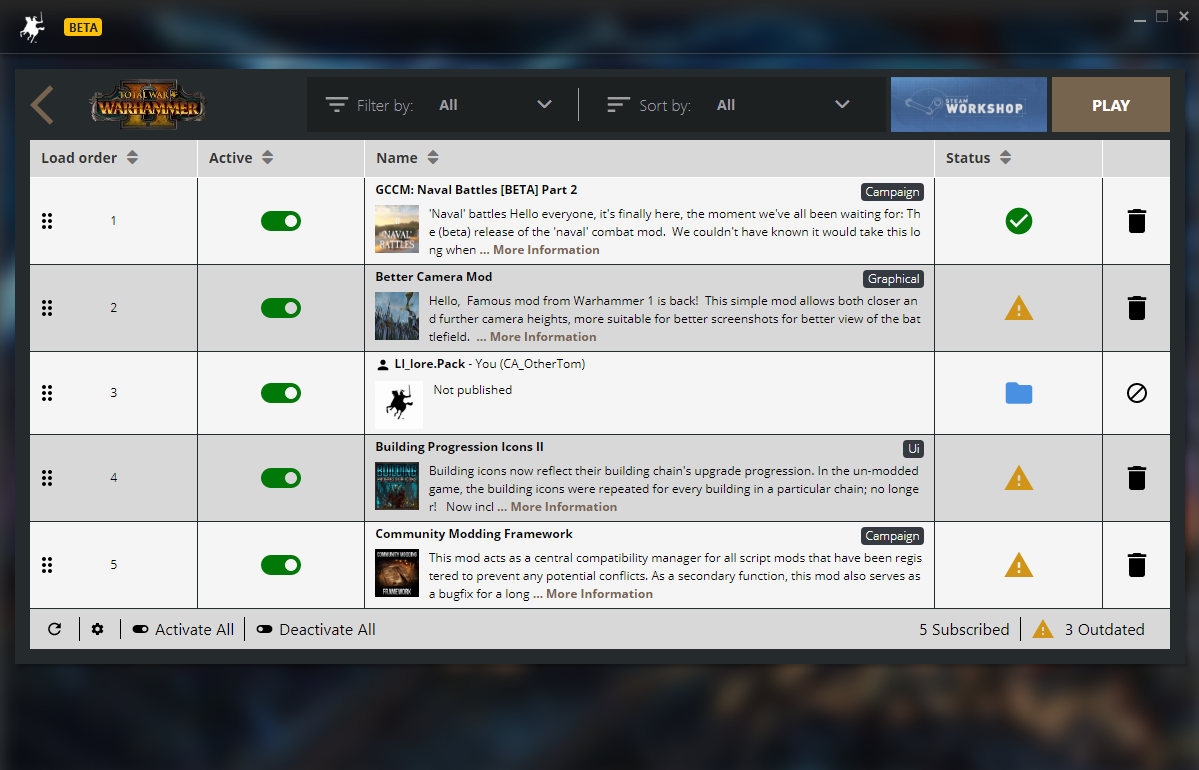 This new version supports all the features of the previous version with a couple of new additions:
It has a number of options to filter and sort the mods you have downloaded
You can choose to (de)activate mods one by one or en masse
View many more details of the mods you have installed, calling up the entire Steam Workshop page within the mod manager
You can see the status of the mod, whether it's up to date, or one of your own mod projects. You can also delete mods within the Mod Manager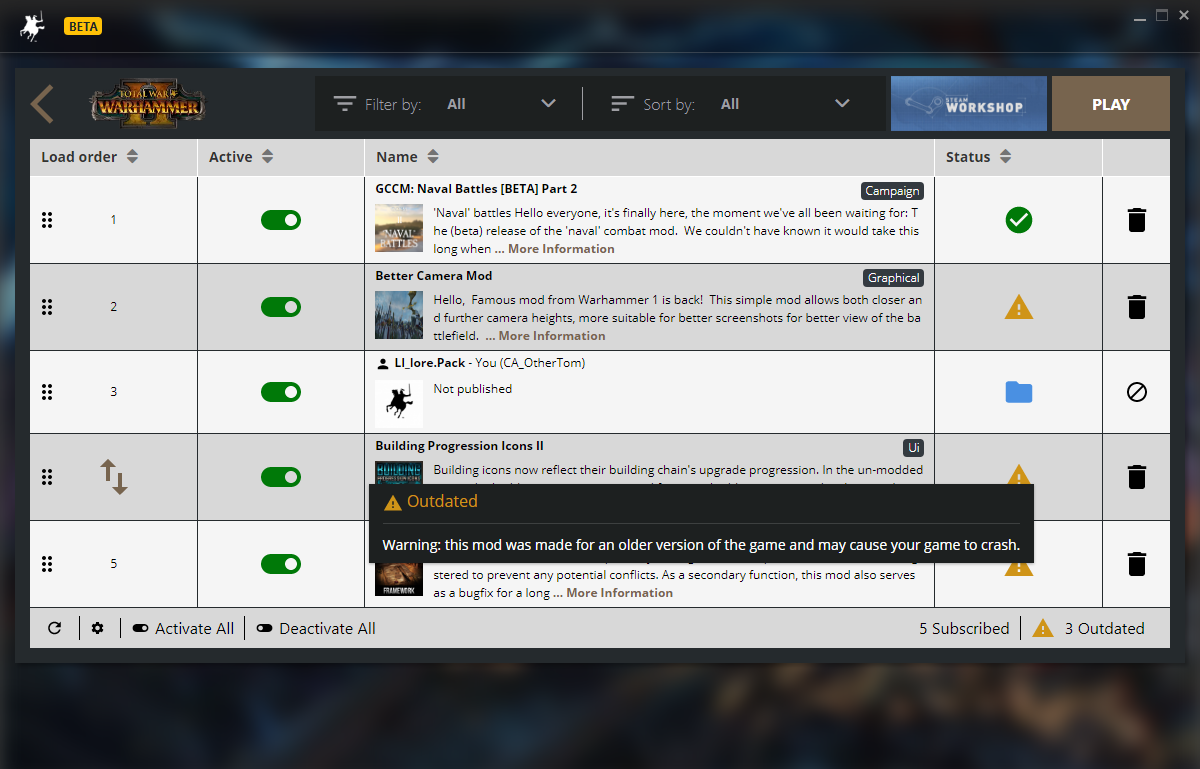 You can also change the load order of mods if you need to. Most modders build their mods with default load orders in mind, so you'll get presented an error message before you change any load orders just in case. If you're worried you've messed up the load order, you can also set it back to default
Finally, we've updated the mod warning message, which when dismissed will take you back to the launcher to allow you to further tweak your active mod list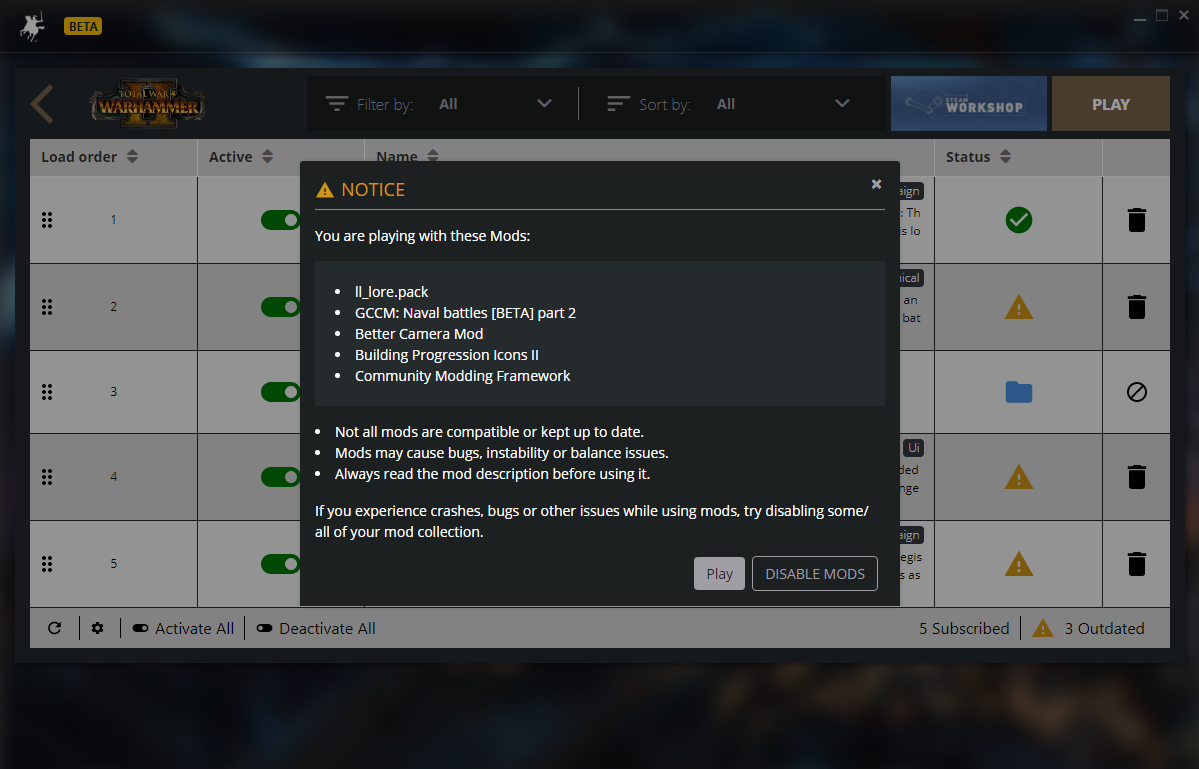 We hope that you like the look of our new launcher, so make sure to check it out by launching Total War: WARHAMMER and give us your feedback here.