An interview with TROY voice actor Josh Wichard
---
---
Just before the 2020 holiday break, we sat down and chatted with Josh Wichard, who portrayed Diomedes in the A Total War Saga: TROY – Ajax and Diomedes DLC. A self-confessed video game fanatic, Josh's roles span from TV comedy to voice acting and mocap, but what did he make of playing Athena's favoured warrior?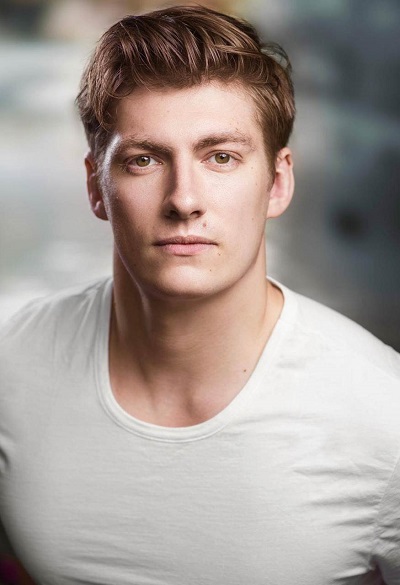 CA: Hi, Josh! First of all, can you tell us a bit about yourself?
Josh Wichard: Hey! Where to begin? I'm a 28-year-old actor from Somerset. I've been acting professionally for three years and have enjoyed a variety of work with a variety of wonderful people. I've been a massive gamer all my life so being able to work on them is a dream come true – I remember being 12 and playing ROME: Total War on the lowest settings on my poor laptop, so to come full circle so to speak is a real privilege.
CA: How did you get into voice acting?
Josh Wichard: I always did weird voices and accents as a kid. I'd hear people's accents or voices on TV and try to emulate them, so it's something I've always been interested in subconsciously. As I said earlier, I'm a keen gamer, so after graduating I sought out a voice agent and getting into the booth.
CA: You play Diomedes in A Total War Saga: TROY. How familiar were you with Troy and Diomedes already? Did you do any additional research into the character or the setting for the role?
Josh Wichard: Luckily, I'd spent a semester doing Greek theatre and the Oresteia at drama school so I was relatively clued up already. It was a great excuse to do some reading, but also a fantastic excuse to rewatch Troy and a couple other movies! There definitely needs to be more films and other material out there to do with ancient Greece as it's a fascinating era.
CA: Do you see any similarities between the personality of Diomedes and yourself?
Josh Wichard: I see a couple of similarities between us, but more so saw qualities in him that I'd like to aspire to. Diomedes is seen by many as the perfect embodiment of traditional heroic values. He is a hugely experienced strategist and warrior who is praised by much older comrades for being wise beyond his years. While seeking glory and victory, he manages to retain self-restraint and humility.
CA: What are some of your other favourite voice acting roles to date?
Josh Wichard: I'm absolutely loving working on Baldur's Gate 3, which has been an incredible year so far, but I think my absolute favourite has been voicing somebody in an upcoming project – but I'm not allowed to reveal any more details about that for now!
CA: What about non-voice-acting roles?
Josh Wichard: My first TV job was playing Don Jon in Upstart Crow – we filmed with a live studio audience which was quite an experience – but my main love for that job was standing in a rehearsal room with David Mitchell, Ben Elton, and Adrian Edmondson. Being in a room with such prestigious comedy icons was definitely a "pinch me" moment.
CA: You also do motion capture – what's that like?
Josh Wichard: It's amazing! The mocap suits aren't the most flattering of outfits (especially after a big breakfast) but it's incredible to see the journey from you in a studio in the costume to the character on screen. There's always the weird moment when you get asked to naturally walk from one end of the studio to the other and suddenly you're totally incapable of walking like a normal human being, but once you relax and get into it it's hugely enjoyable.
CA: What's the most unusual role you've ever played?
Josh Wichard: When I was starting out as a voice actor, I played a dog in a live-action movie about street dogs. I don't think the movie ever came out in the end but somewhere out there are lots of recordings of me doing sniffing, licking, and other assorted dog sounds…
CA: You mentioned working on Baldur's Gate 3 – can you tell us a bit about that?
Josh Wichard: Unfortunately not – it'd end up looking like one of those military files with everything blacked out. All I can really say is that I'm one of the voices you can pick when you make your character and that it's been an amazing process so far. The team are all brilliant, from the writers to the sound engineers. I am constantly staggered by the depth and detail of the game and I can't wait for you all to see it!
CA: What made you decide to pursue voice acting?
Josh Wichard: Video games! I knew I wanted to work on them but didn't realise how different a skillset it is to what I'd previously done. Voice actors like Mark Hamill, Troy Baker, and Nolan North first really grabbed my attention and then in my final year of training I had an incredible teacher called Lu Corfield who had worked on some of my favourite games and she really inspired me and drove me to pursue it.
CA: Do you play many video games yourself?
Josh Wichard: Loads – I'm not a trophy hunter but I've just got platinum for Ghost of Tsushima and am currently pillaging my way through Assassin's Creed: Valhalla, which is brilliant. I also can't wait for Cyberpunk 2077 to come out but there is a real worry I'll vanish for a few months when it's finally released!
CA: Do you have any particularly funny stories from your time in the booth?
Josh Wichard: I was recording for a project from home in the first lockdown – I emptied my wardrobe and put my microphone in there and had the director remotely patched in to the session. We were recording some pretty horrific death screams of my character being burned alive and my neighbours popped over to check if I was okay as they were pretty worried about what was going on!
CA: How has the pandemic changed how you work?
Josh Wichard: I suppose in this part of the industry we're hugely lucky that voice acting is pretty socially distanced anyway, so we've been able to adapt relatively easily and quickly with things like bringing your own headphones, directors being patched in via video from their homes, and even recording in my wardrobe in my flat! My heart goes out to my friends in the theatre industry, who have been affected enormously in 2020.
CA: What advice would you give people wanting to get into voice acting?
Josh Wichard: As weird as this might sound: get to know your voice. Find out what you can do with different accents and vocal placements. Work out what kind of things you want to do and get familiar with the styles as it's a very different type of acting and voice work varies enormously. Practise sight reading too as more often than not you won't see the script until you get in the booth.
CA: Thank you for your time, Josh! Any parting words?
Josh Wichard: No, thank you for the interview! I guess I'll conclude by firstly saying a huge thanks to Creative Assembly for the wonderful opportunities they've given me – I hope everyone enjoys playing the game as much as I enjoyed making it – and secondly to anyone thinking of trying to get into acting or making any other daunting life choices: don't look back on your life and think "I wish I'd…" A bit cheesy but a big life mantra for me. Thanks again, everyone!