An interview with TROY voice actor David Rintoul
---
---
As well-known star of the stage and screen David Rintoul brought his own particular brand of gravitas to the role of Ajax in the A Total War Saga: TROY – Ajax and Diomedes DLC, we thought this was the perfect opportunity to nab him for an interview.
Talking about everything from his humble horror beginnings and reading all of Ian Fleming's James Bond books long before Audible was a thing to playing the Mad King Aerys Targaryen in Game of Thrones, we took a tour of David's illustrious career as well as how he found playing Ajax himself – check it all out below.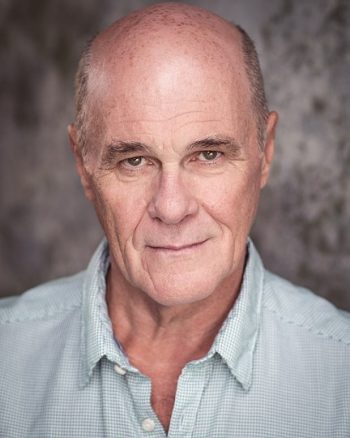 CA: Hi, David! First of all, can you tell us a bit about yourself?
David Rintoul: I was born and brought up in Aberdeen, went to Edinburgh University and RADA, and have worked as an actor ever since. I like music, cooking, playing bridge, sailing, and riding horses.
CA: How did you get into voice acting?
David Rintoul: I worked as a young actor with the much-missed Marilyn Imrie and she asked me to read a couple of James Bond novels for BBC Storytime. From that, Chivers Press asked me to read the whole Ian Fleming oeuvre as audio books. That was 300 audio books ago.
CA: You play Ajax in A Total War Saga: TROY. How familiar were you with Troy and Ajax? Did you do any additional research into the character or the setting for the role?
David Rintoul: My wife, Vivien Heilbron, teaches on the Cambridge University International Shakespeare Summer School. This year it was online only. I helped her with it and decided to do a couple of courses myself – Homer's Odyssey and the Iliad – little knowing that Ajax was waiting around the corner…
CA: Do you see any similarities between the personality of Ajax and yourself?
David Rintoul: He is a mighty warrior. I boxed a bit in my youth. That's about it.
CA: You've voiced characters in other WARHAMMER games before – which were your favourites?
David Rintoul: Has to be Bardin Goreksson, the Yorkshire dwarf.
CA: What are some of your other favourite voice acting roles to date?
David Rintoul: Bond characters. I was on a chat show with Honor Blackman and was able to say "Do you realise, Honor, that we're the only two people in the world ever to have played Pussy Galore?"
CA: What about non-voice-acting roles?
David Rintoul: Hamlet takes a bit of beating.
CA: You've worked extensively in theatre throughout your career – how did your stage career begin, and how did it take you to where you are today?
David Rintoul: First love, really, and what I came into the business to do – although I've enjoyed everything else as well.
CA: You're also a veteran of the screen – what would you consider some of your highlights?
David Rintoul: I started off as a werewolf opposite the wonderful Peter Cushing and my latest, The Asset with Michael Keaton and Samuel L Jackson, is coming out in April 2021.
CA: What was it like being Aerys II Targaryen, AKA "the Mad King", in Game of Thrones?
David Rintoul: One day's work in Belfast where I got to roar my head off sitting on the most famous movie throne of all time.
CA: How about Michael Adeane in The Crown?
David Rintoul: One of the happiest jobs. Delightful, good-natured people on both sides of the camera.
CA: You also play several roles in Peppa Pig – how do you find the change of pace from, for example, a mighty Ancient Grecian warrior?
David Rintoul: Generally quieter, although Mr Bull does get pretty excitable.
CA: What's the most unusual role you've ever played?
David Rintoul: I started off in Aladdin at Worthing playing the inside of Widow Twankey's washing machine, a sea monster, and a singing, stilt-walking citizen of Peking. It's got weirder ever since.
CA: Do you play many video games yourself?
David Rintoul: Sadly not – wouldn't have a clue.
CA: How has the pandemic changed how you work?
David Rintoul: No stage work, nothing in front of a camera. A lot of voice work, however, in COVID-aware studios and from a home recording facility I've created in our study.
CA: What advice would you give people wanting to get into voice acting?
David Rintoul: Get a good agent (easier said than done) and do your homework.
CA: Thank you for your time, David! Any parting words?
David Rintoul: My hair is too sparse now to talk of partings as of anything but things of the past.