PENTHESILEA
WARRIOR QUEEN OF THE AMAZONS
Faction
Penthesilea's Amazons
Penthesilea was the warrior queen of the Amazons during the Trojan War. While her sibling Hippolyta ruled over Amazon society, Penthesilea led their younger, hot-blooded sisters to war.
Born Melanippe ('the Black Mare') she witnessed the devastation of Themiscyra by Athenian raiders as well as the murder of her beloved sister Antiope. Taking on the name Penthesilea ('strong grief'), she offered her life to the bloodthirsty god Ares, swearing to visit vengeance upon those who desecrated the golden capital.
According to the Homeric tradition, she fought the Achaeans in the Trojan War, rescuing Troy from certain defeat. The warrior Achilles killed her in combat, only to fall in love with her upon removing her helmet. In other versions of the legend, it was Penthesilea herself, and not Achilles, who slew Prince Hector in battle.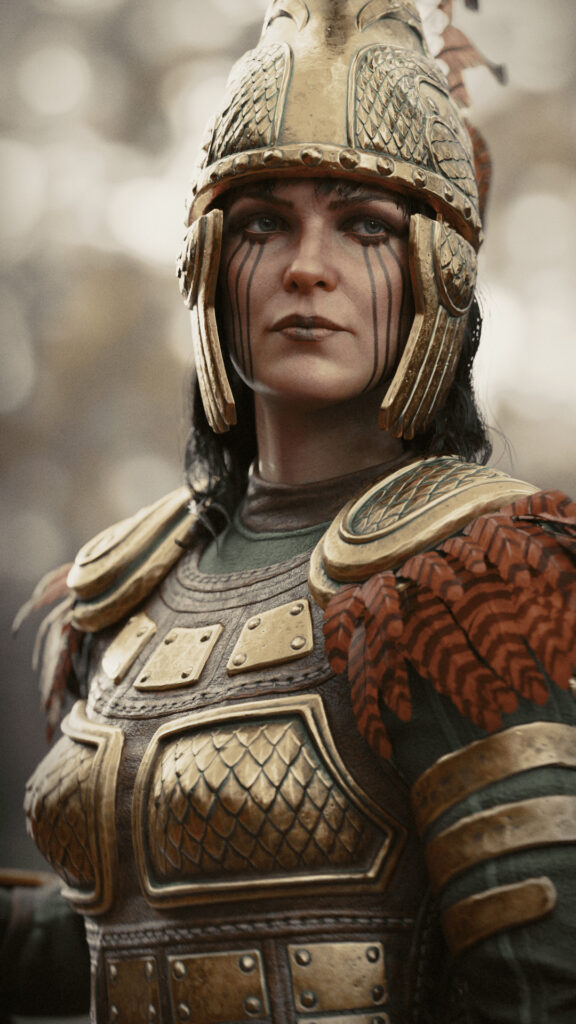 Blood Oath – Maintaining high Battle Glory grants campaign and battle bonuses. Unlock and upgrade your Blood Oaths to summon powerful Bloodsworn units. The more glory you win in battle, the more Bloodsworn you can field!
Horde Units – With a Horde army at your side, roam the world and capture new settlements. Each settlement grants you unique War Spoils, which you can use to boost your campaign.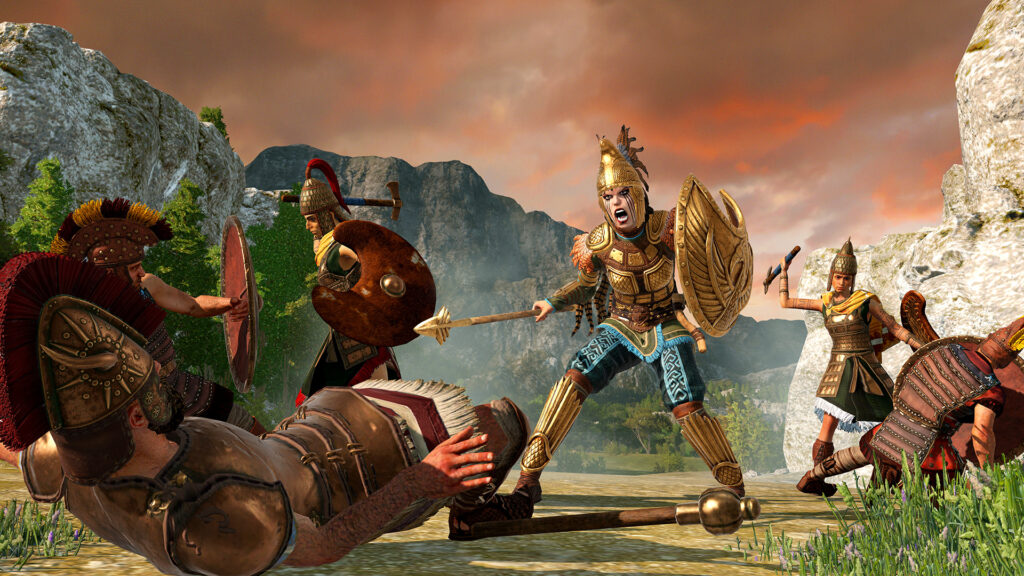 "Through glorious battle I will be redeemed!"
Oh, fierce Penthesilea, war is looming over Troy! Across the sea, the despicable Achaeans muster armies against Troy.
King Priam and his kin can aid your vengeful cause. You must make your way to them through the straits and the lands of the Thyni on the northern shores of Propontis, who dare forbid you passage.
War will teach them to comply! March west and take your fury to the enemy!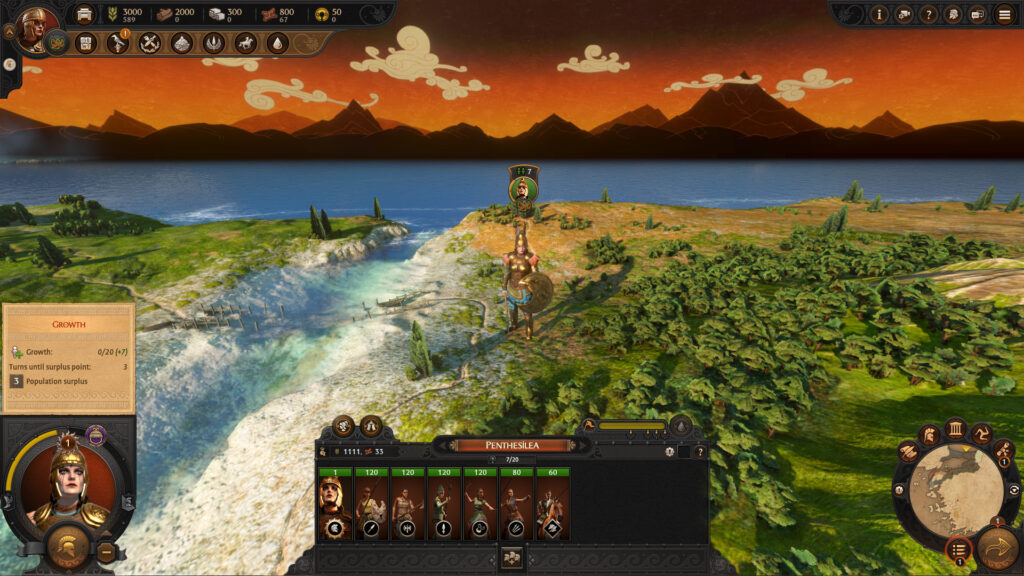 Known as the Black Mare for her ruthless resolve, Penthesilea is for players who prefer to paint a trail of destruction across the map using devastating Horde tactics.
SELECT YOUR WARRIOR