HIPPOLYTA
HIGH QUEEN OF THE AMAZONS
Faction
Hippolyta's Amazons
Hippolyta (meaning 'Wild Horse' or 'Free Rider') was the queen of the Amazons at the end of the Bronze Age. While her younger sister Penthesilea led their vengeful tribe to war, Hippolyta was more concerned with securing a peaceful future for her people.
A seasoned veteran by the time of the Trojan War, Hippolyta's fiery character had been tempered by years of fighting legendary figures such as Theseus and Heracles. A skilled diplomat, she was a peacemaker whose single obsession was the establishment of an Amazon kingdom that would endure the ages.
According to myth, Hippolyta was the war god Ares' daughter. To bless his child, the Olympian gave her a magic gridle which would come to symbolise her rule. Later, Heracles was tasked to retrieve it for his ninth labour, resulting in the legendary warrior stealing Hippolyta's prized belt and sailing away with it.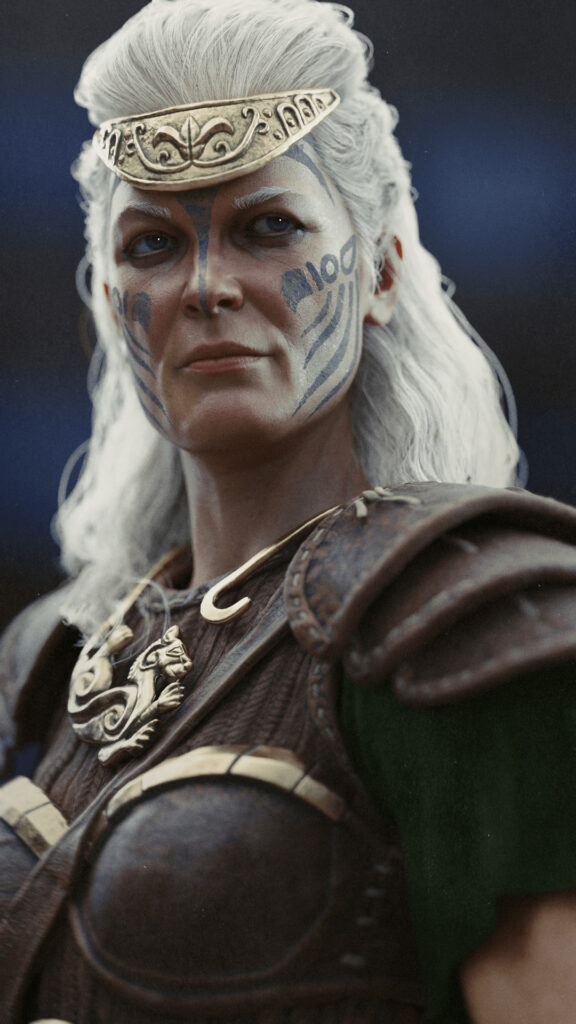 Initiation Rites – Your Amazons are not as readily available as common conscripts – you need to train and grow them to transform into more powerful specialised units. Treasure your warriors and they will grant you victory!
Amazon Kingdom – Capture sacred regions to gather Amazon Treasures and unlock Amazon Kingdom milestones to rank up your units, improve diplomatic deals and instantly complete Royal Decrees.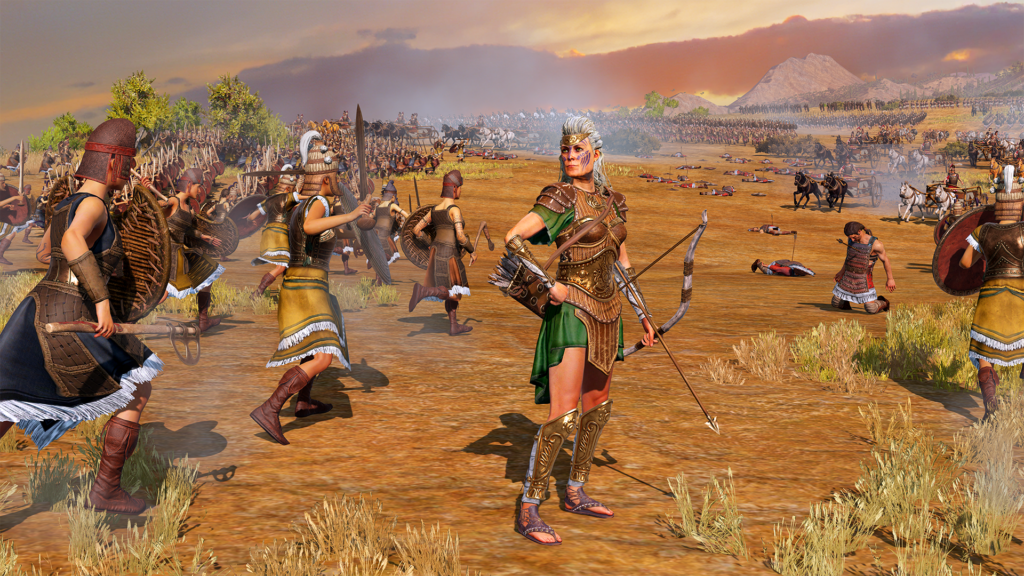 "While Fools scrap and bicker I will carve out my kingdom!"
Oh, sage Hippolyta, your allies need your help! Across the sea, the despicable Achaeans muster armies against Troy.
You've tracked them after the tragedy at Themyscira to the shores of the Aegean where sacred ruins of the Amazons can offer a new start to your people.
But conquering Anthea, at the feet of the mother goddess, will not go unanswered by the Maeonians to the north and west.
Defend your foothold, wise queen, and build a new kingdom for the Amazons!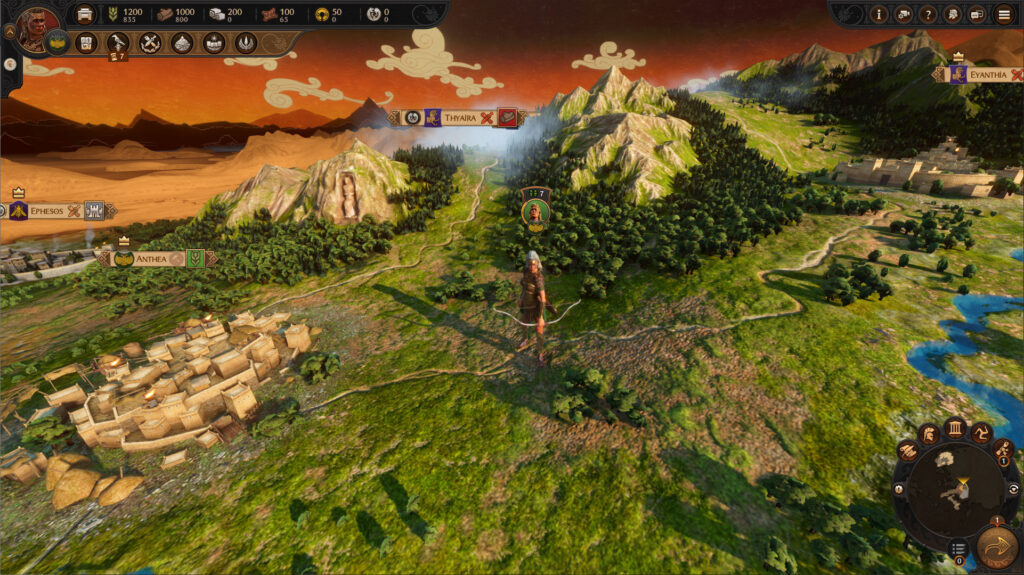 Both a skilled fighter and diplomat, Hippolyta is a fitting choice for players who prefer to control a limited amount of land while still growing in power.
SELECT YOUR WARRIOR