The dogs that help make Total War
---
---
Man's best friend is here to help us all, whether we're going to war or making it. The Total War development and support teams are no different, and there are plenty of pups that assist in the day-to-day of making your favourite games. Today, we take a trip through Creative Assembly and introduce you to some of those dangerous doggos and powerful puppers that keep us motivated. They are all, as you can imagine, 10/10s.
Chase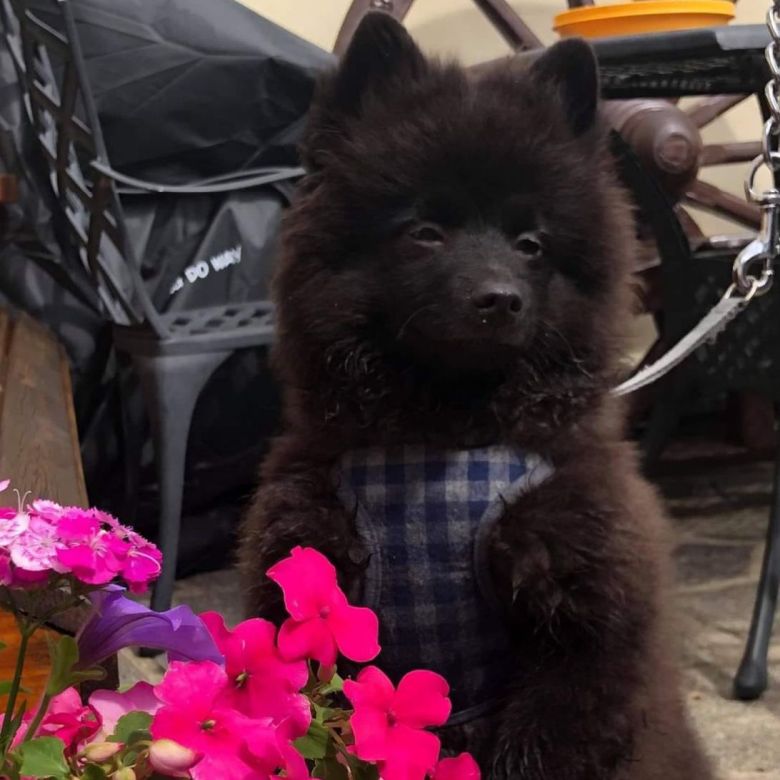 This pomeranian pup is the proud owner of Anthony, an Associate QA Technician. Or was it the other way around? I forget. Anyway, he loves flowers and being tidy, just look at that bib.
Chomp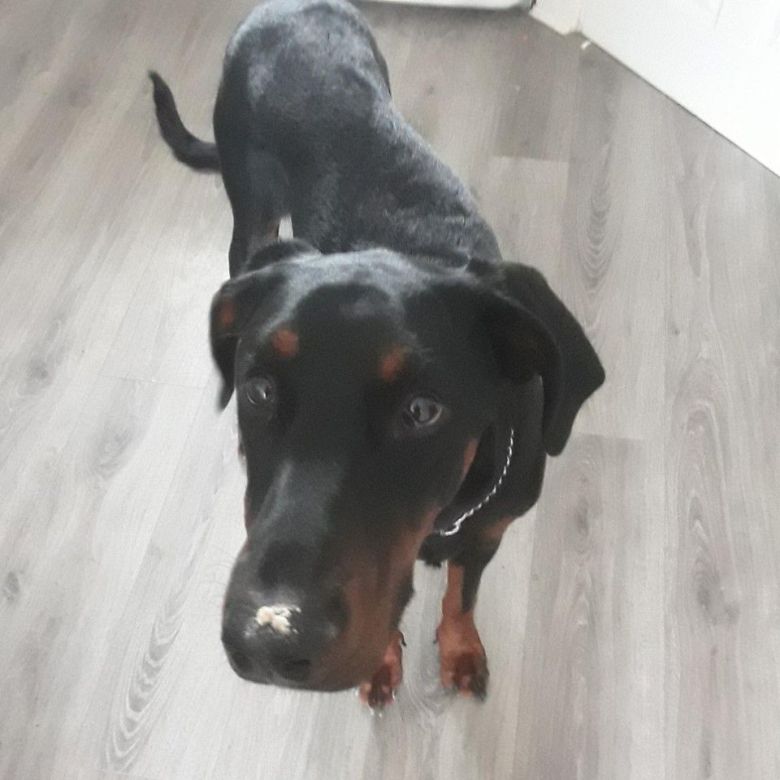 When not pleading for more dinner, as above, Connor (QA Lead for WARHAMMER multiplayer) likes to take Chomp to "eat small children." Well, we all have those days.
Millie & Betty & Culy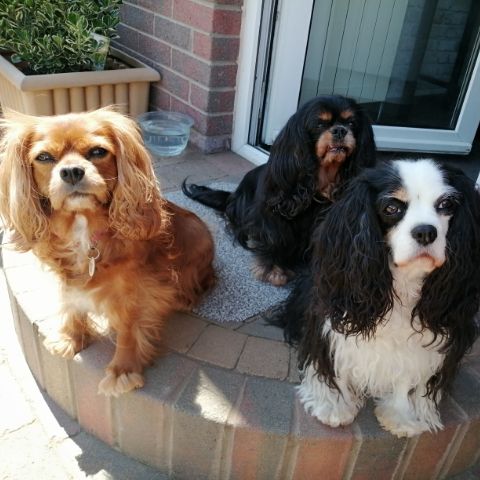 A triple threat from Senior Environment Artist Chris – they all have their talents, but Betty "despises walkies" and that has captured my heart because, frankly, same.
Dasher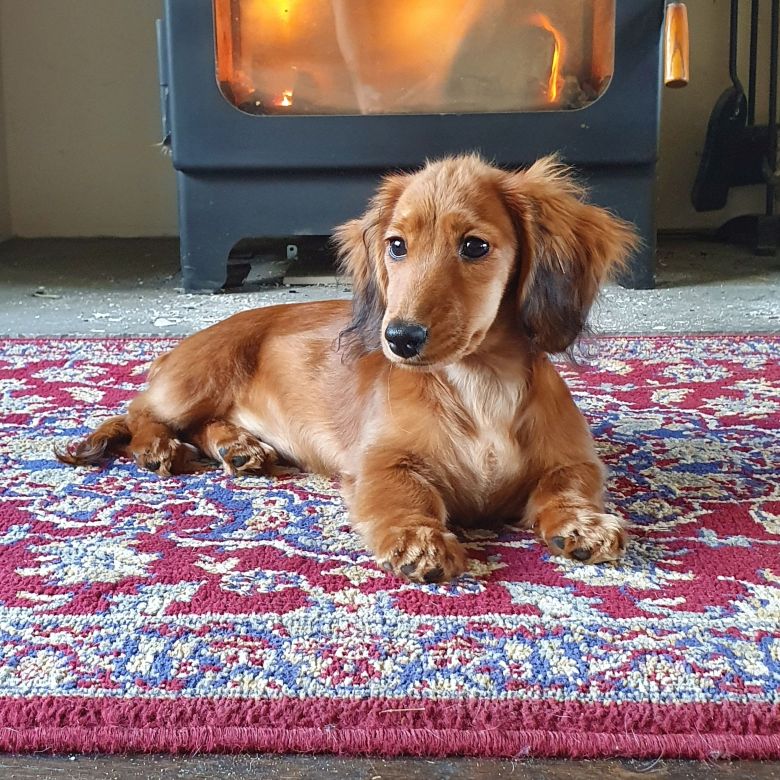 Kieran, the ultimate PR conjurer, shows off his immortal beast of destruction who is worthy of the rating 666/10.
Dotty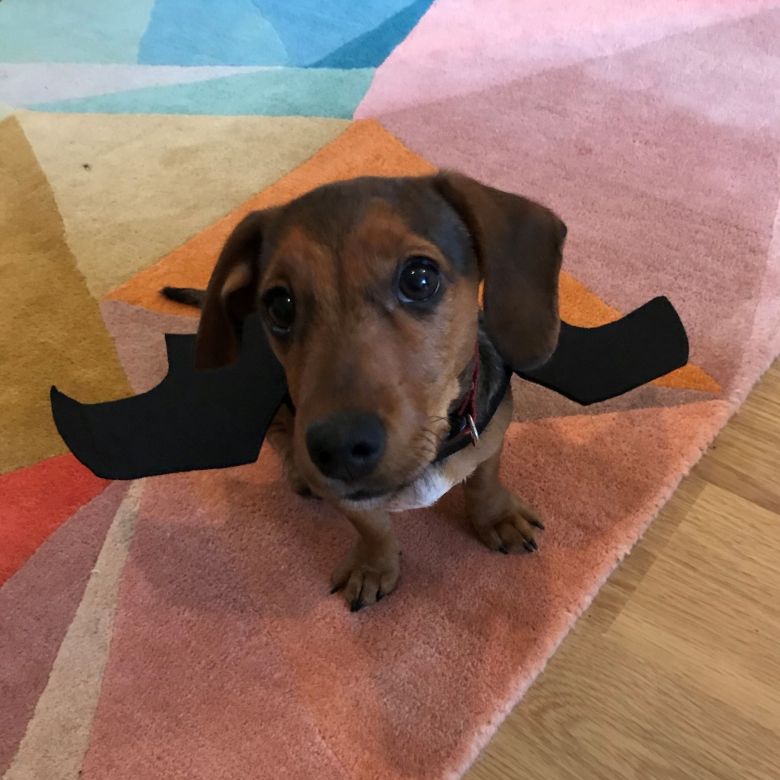 Em, Head of Talent, sends us Dotty, the Clothes Consumer. Nearly 40 full pairs of trousers, pants, and shorts have been destroyed by her wrath, not to mention countless socks. All for that face. Worth.
Dusty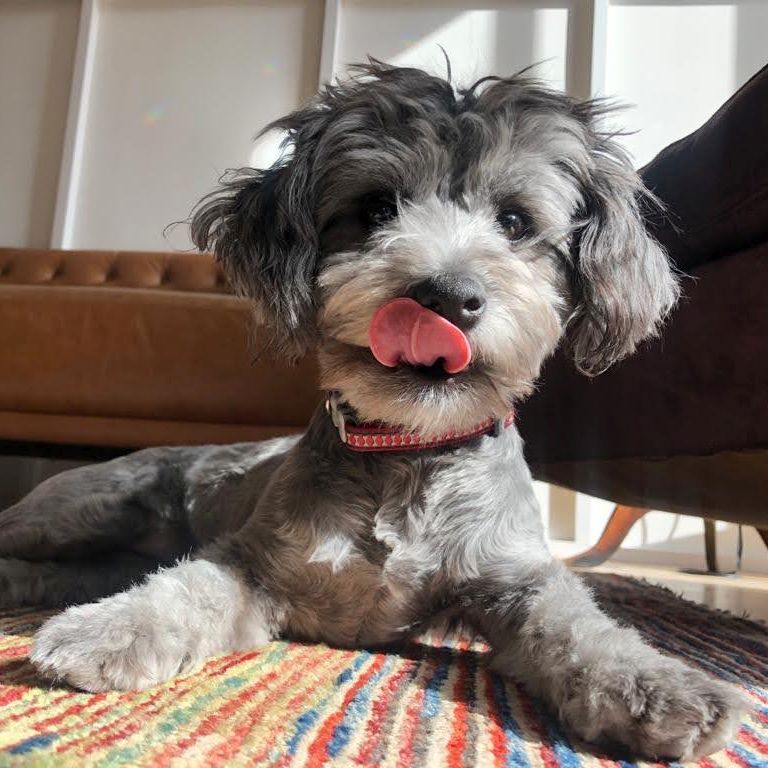 Jon, Audio Coder, says Dusty was found next to a bin, hence the name. Well she's anything but trash.
Freja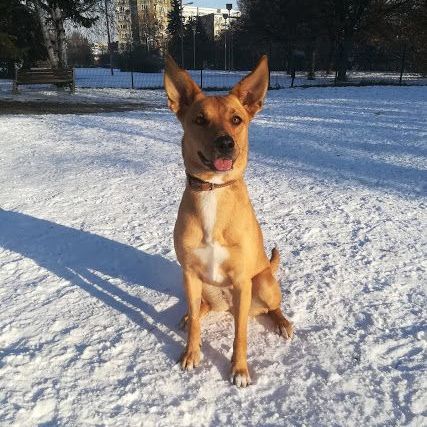 Toma, Technical Designer on TROY, gives us one of the rare shots of his dog when she can be convinced to stay still, usually because she's very tired. She's a mix, or as they call it in Bulgaria 'Улична превъзходна' – 'street magnificent.'
George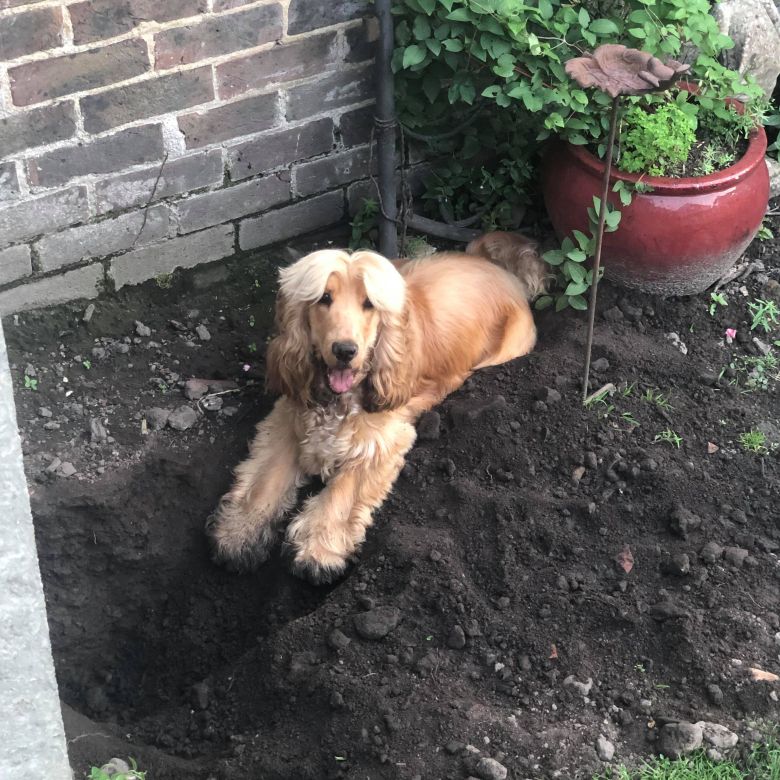 Tjalle, Environment Artist, provides this pic taken by his partner Hana. George just adores digging up flowers and 'other fauna.' We'll send him hunting Skaven any day.
Grace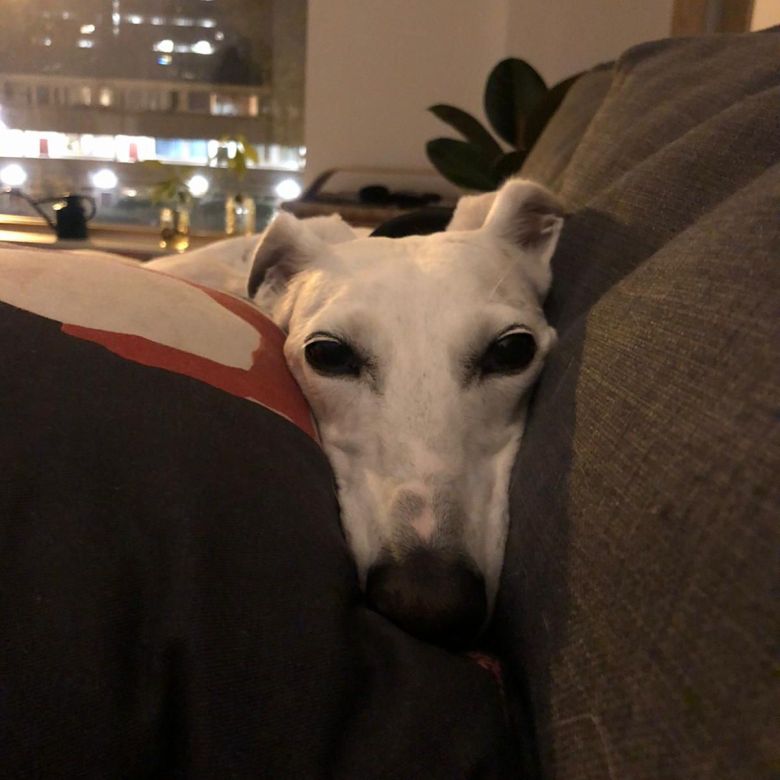 Yeah, me too. Ian, Senior Content Producer, found Grace looking kinda done with everything, which, well, mood.
Morty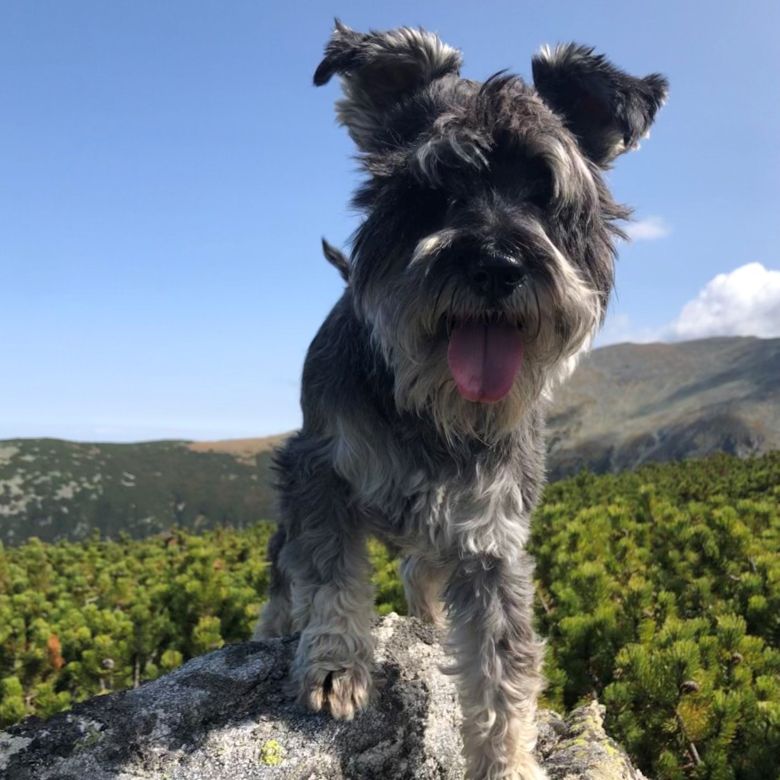 This cunning adventurer is with Georgi, Studio Director at CA Sofia, the TROY studio.
Hiro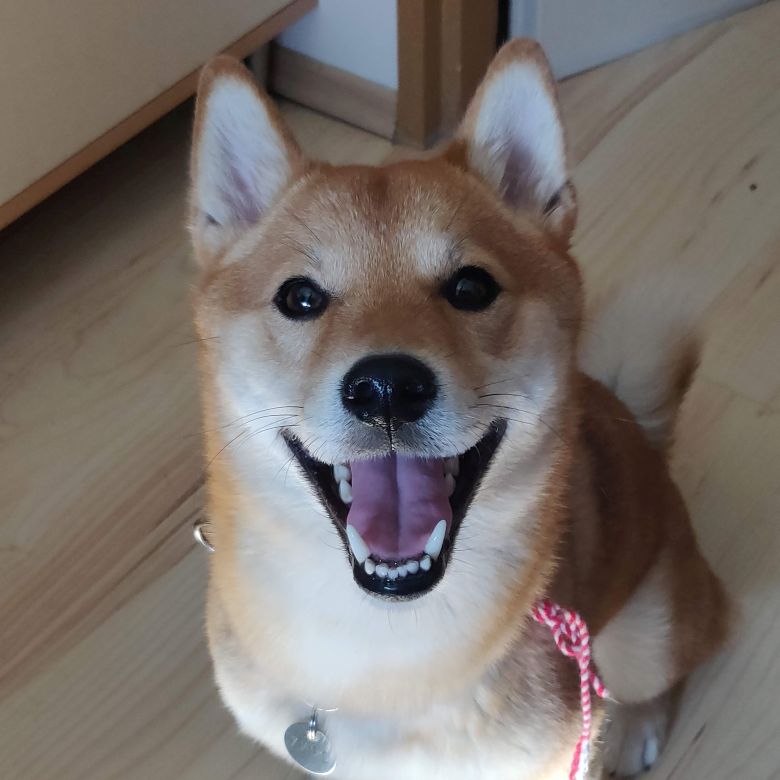 Borislav, Game Designer on TROY, tells us Hiro loves to sleep on his laptop. I would say on the above evidence Hiro also likes to make me go YEAH in a loud voice.
Hobbes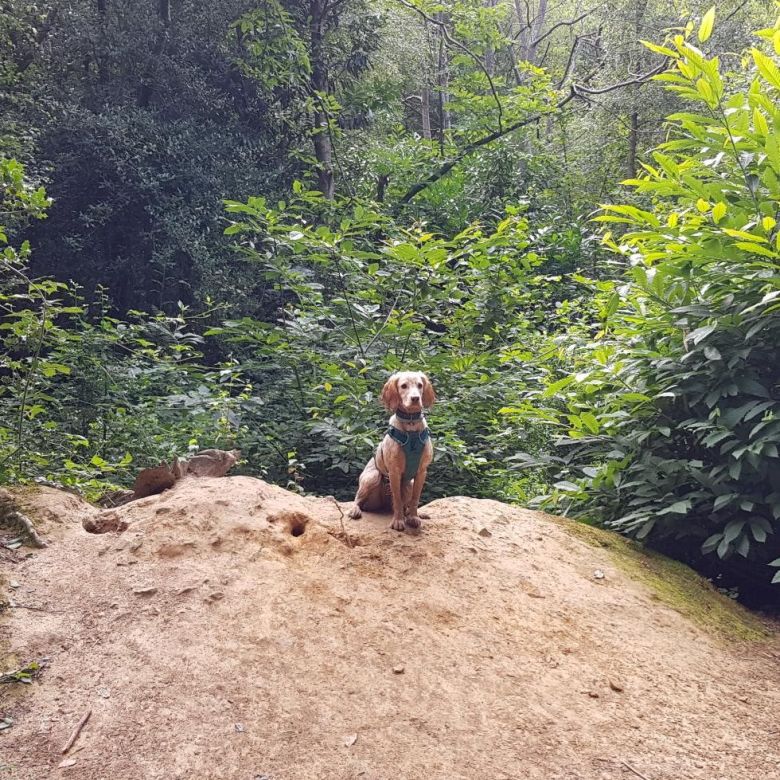 This regal chum is from Morag, Technical Artist. Hobbes also very recently received a sister at home – we'll have to get a picture of both of them soon.
Jet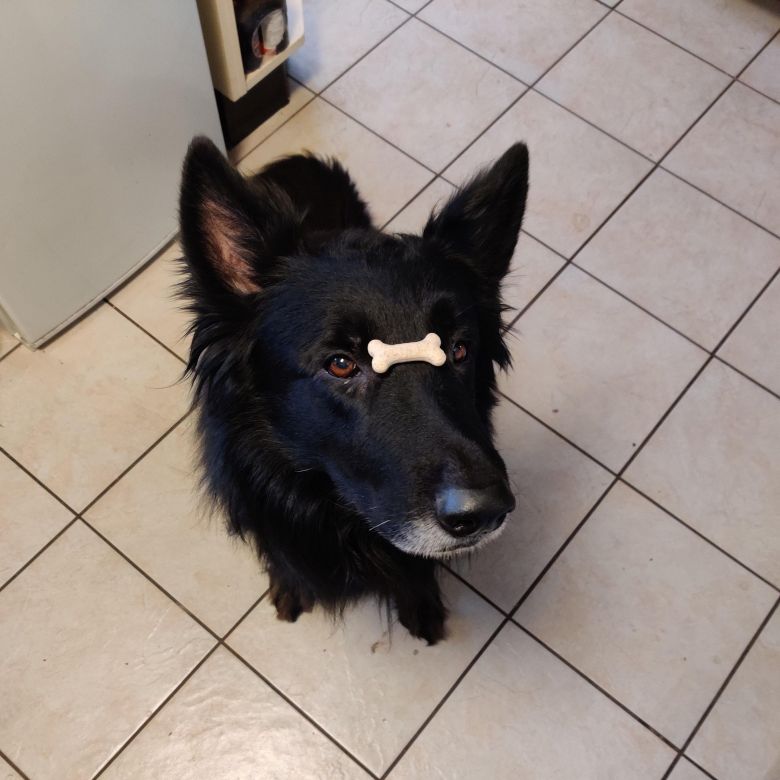 TRADE OFFER: you take this biscuit off my nose, I receive biscuit. No news if Arron, Associate QA Tech on WARHAMMER III, accepted or not.
Kira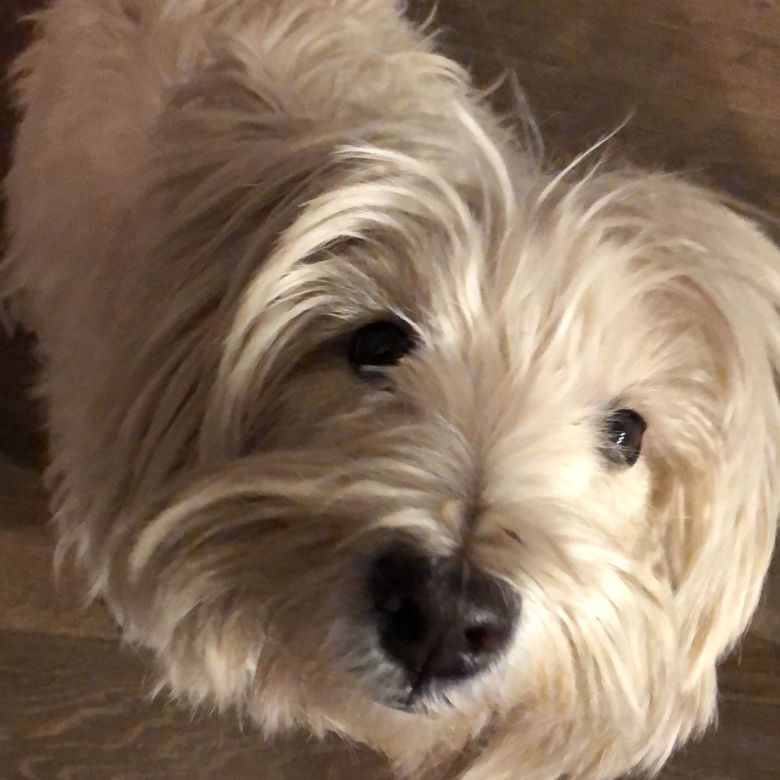 When not rolling around in rabbit poo and hunting them down, Kira enjoys looking inquisitively at cameras. So says Simone, Community Manager (and me, I made up the last bit, for the joke, you understand).
Lily & Max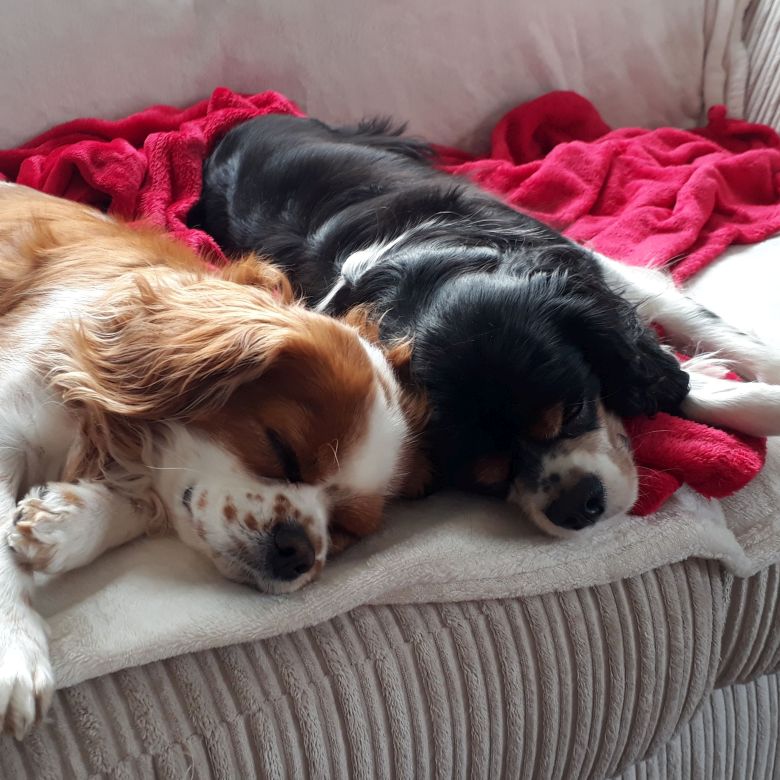 One hunts bugs, the other beats up humans for pats. Both are tiring work for them, and for Allan, Designer, and Jess, QA Manager.
Loki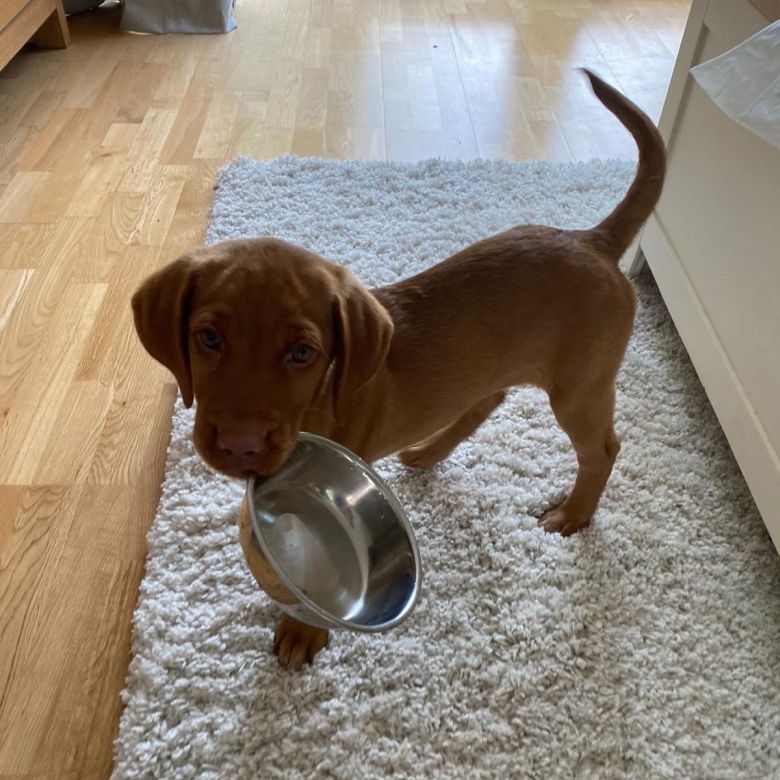 Chris, QA Projects Director, tells us that actually, no, this isn't Loki begging for food as you may have initially guessed. The machinations of the trickster god are more complicated: he's throwing his water bowl around so he can chase it. Genius.
Louie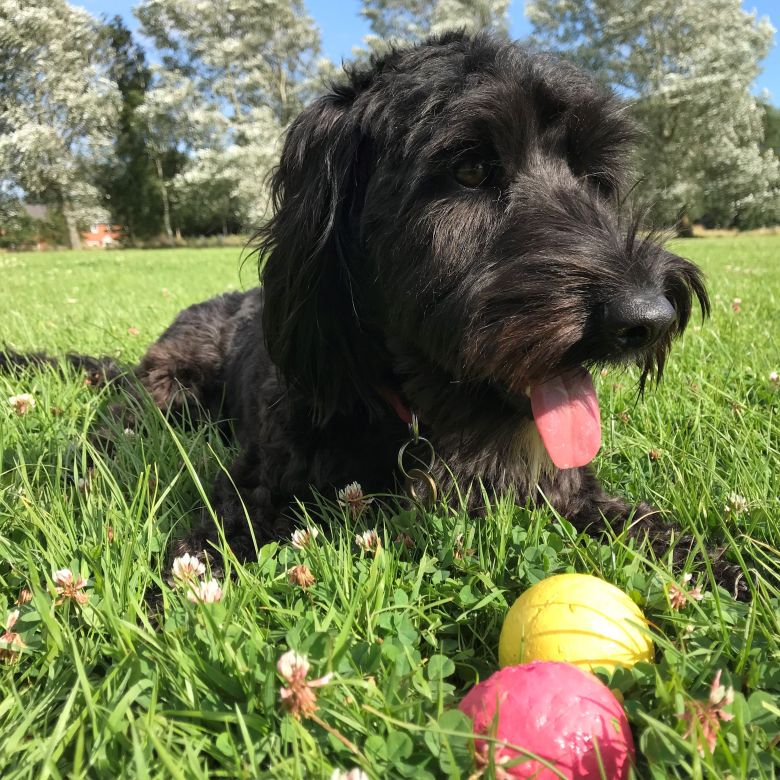 Bryan, Principle Lead Cinematic Animator, bought Louie two balls because he doesn't know how to drop one to get it to be thrown again. Innovative solutions for new problems, that's the modern era for you.
Luna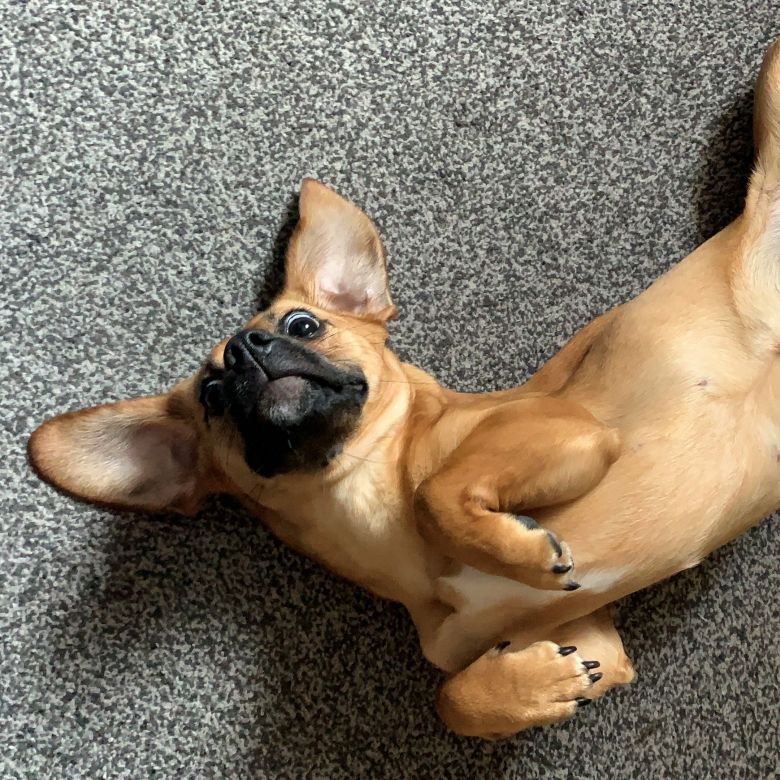 "The picture speaks for itself" – William, Associate Player Experience Manager. Due to the nature of articles on the internet, we had to cut off the fully presenting half of the image to the right, but you can imagine it.
Marty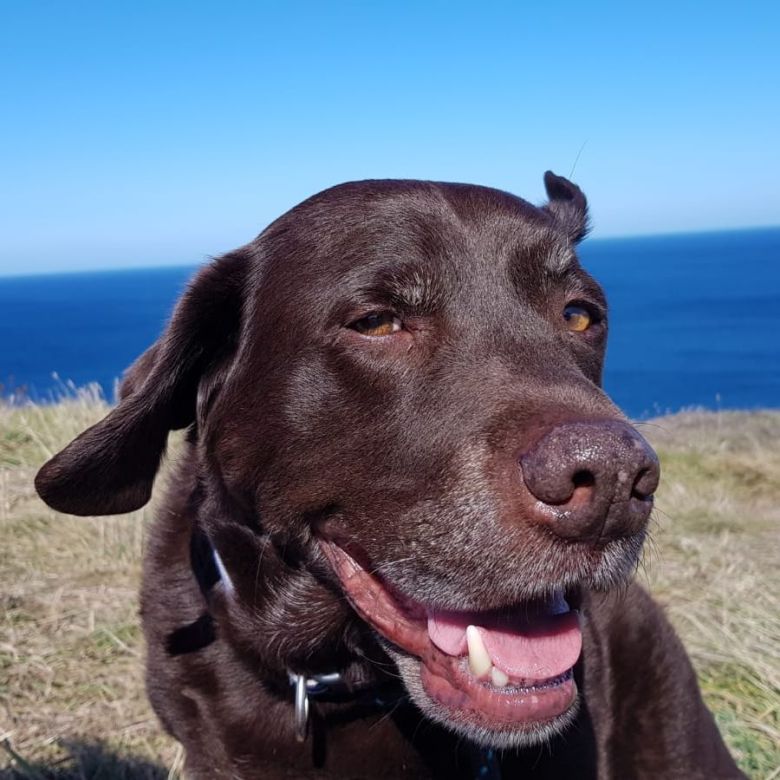 "Photogenic" was Olly, Associate UI Programmer's word for Marty here. He added it's the best picture he'll ever get of him, so enjoy – one of a kind.
Nelly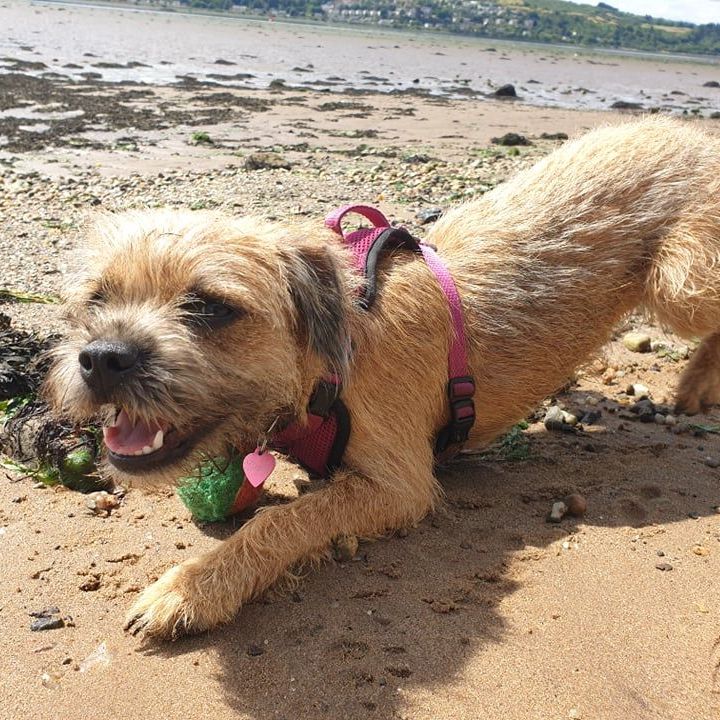 Ross, Associate QA Technician, sends this image of Nelly looking ready to go in. What on, or for what purpose, perhaps not even Nelly knows.
Rico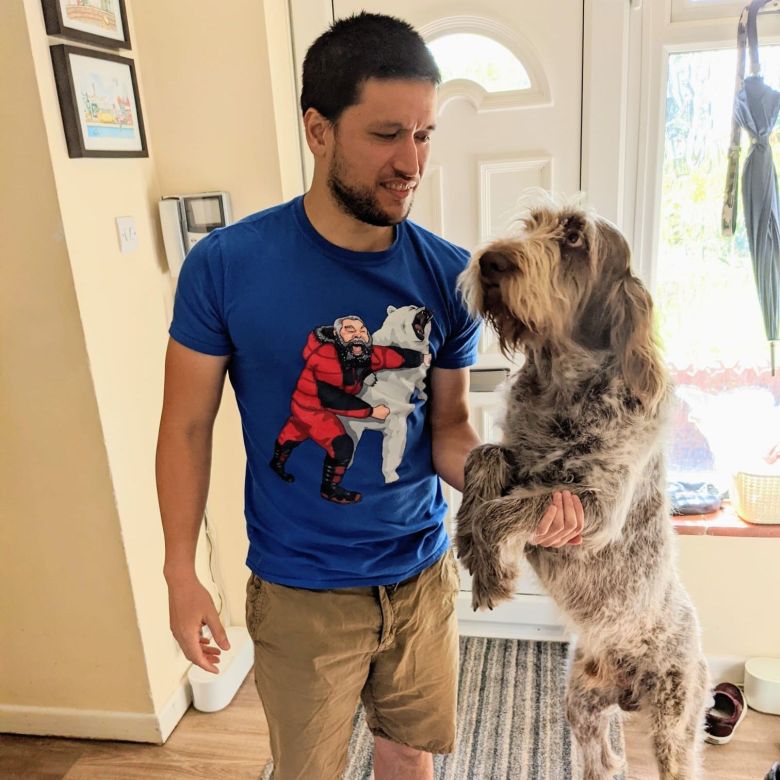 We're pretty sure Rico's the one on the right. We'll have to ask Martin, Writer, what the breed of the one on the left is. Looks fit, anyway.
Ali & Charlie
Inspiring. Hopeful. Distracted by a passing bird? Nobody, not even Davie, Lead Brand Manager, knows.
Ruby & Biscuit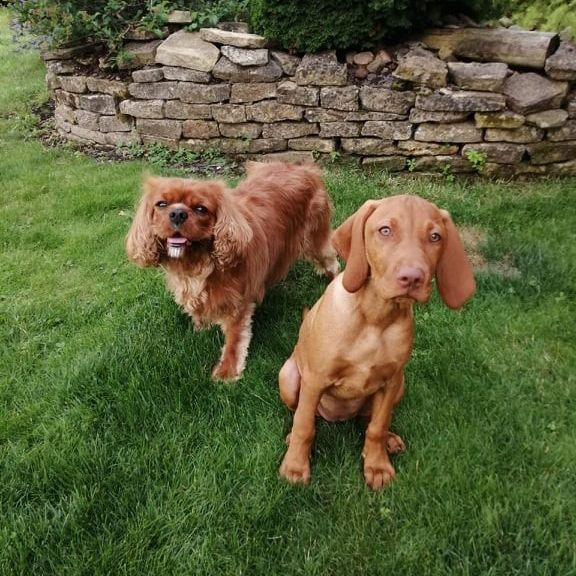 James, Game Designer, tells us Biscuit is all of 12 weeks old and already bigger than Eldar Ruby. Short solidarity with you from me, Ruby.
Rufo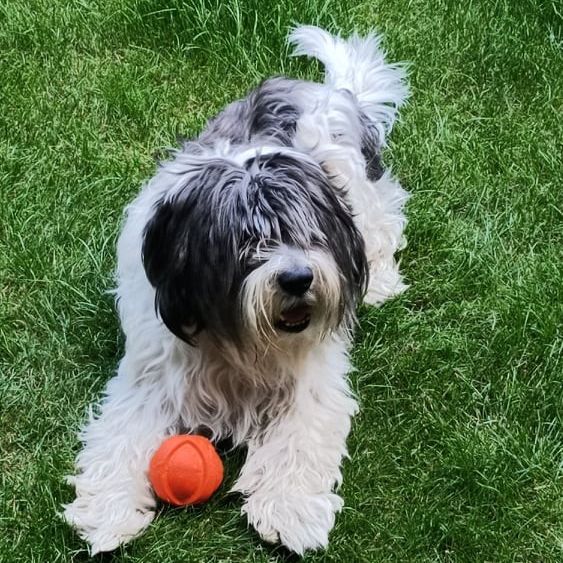 Javier, Associate Cinematic Artist, sends us the "more carpet than dog" Rufo. Terrified of water, Rufo would rather go around a puddle than through it.
Rusty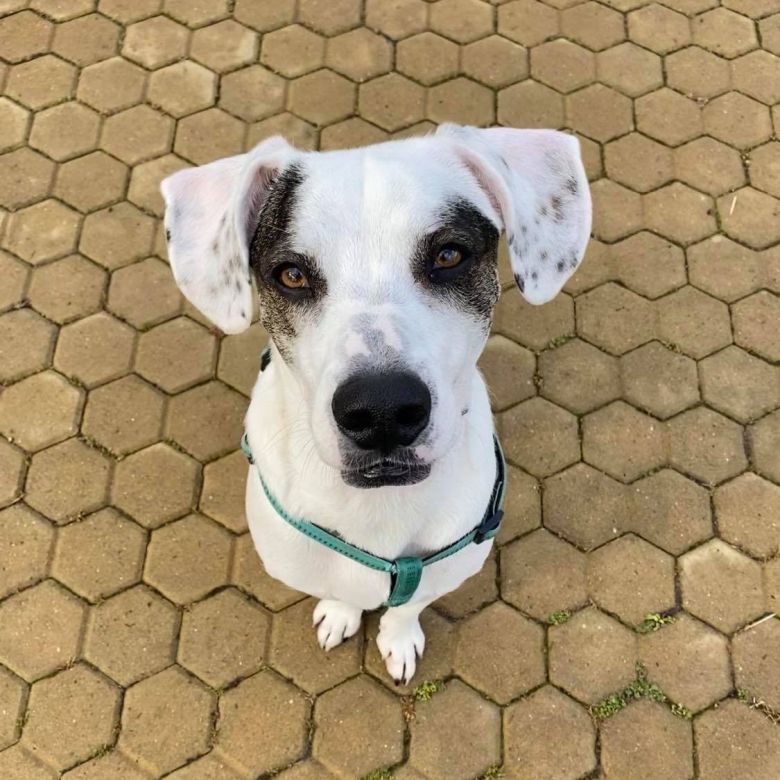 From Danail, Senior Cinematic Artist at Sofia, comes the "not rusty at all" Rusty. Hell of a stare on him, like he knows precisely when you'll next be giving treats.
Samwise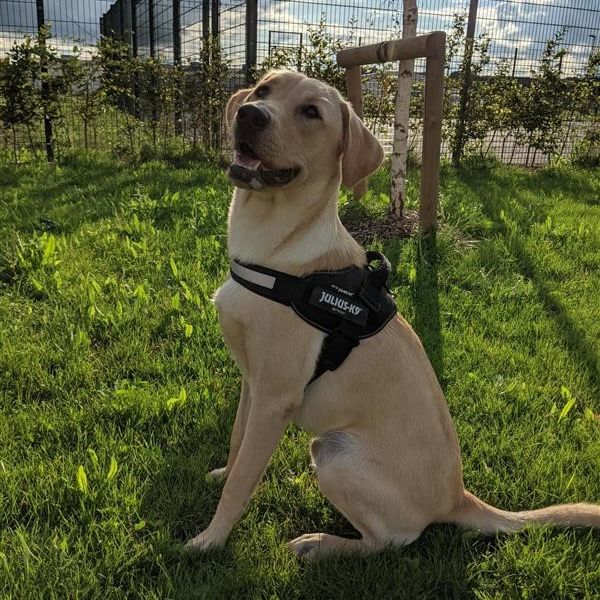 Co-owners Miki, UI Programmer, and John, Programmer, inform us that Samwise is often wondering about second and third breakfast. True to name.
Tiff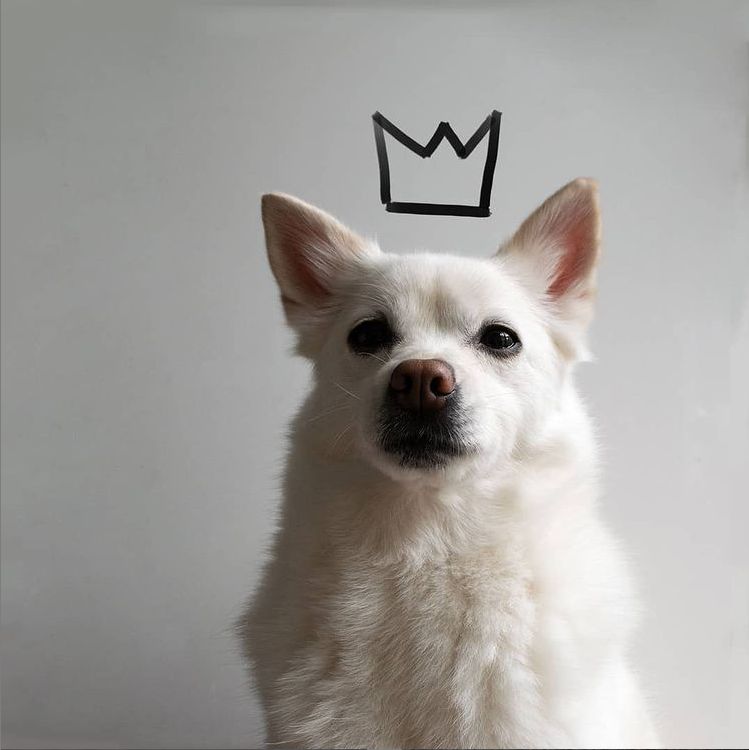 QUEEN! Laura, Senior UI/UX Designer, named her dog after a file format, and that's cool in my opinion. Being royalty, all are graced by Tiff's singing, bright and early every morning.
?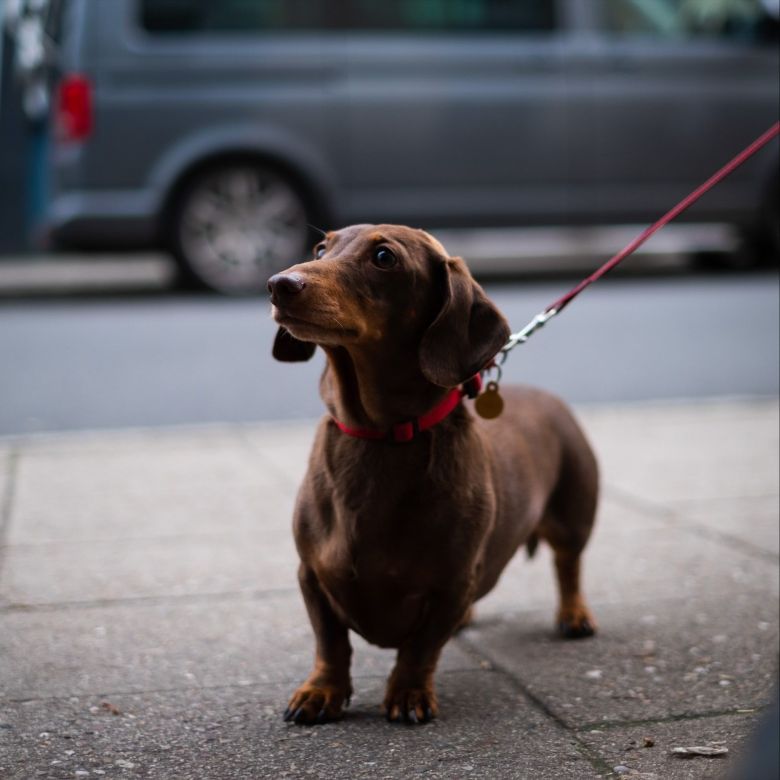 Kevin, Head of Brand, is making a special entry in this list, as this dog isn't his, but one he took a picture of as part of his street photography hobby. It's adorable and a friend though, so, here we are.
Zafi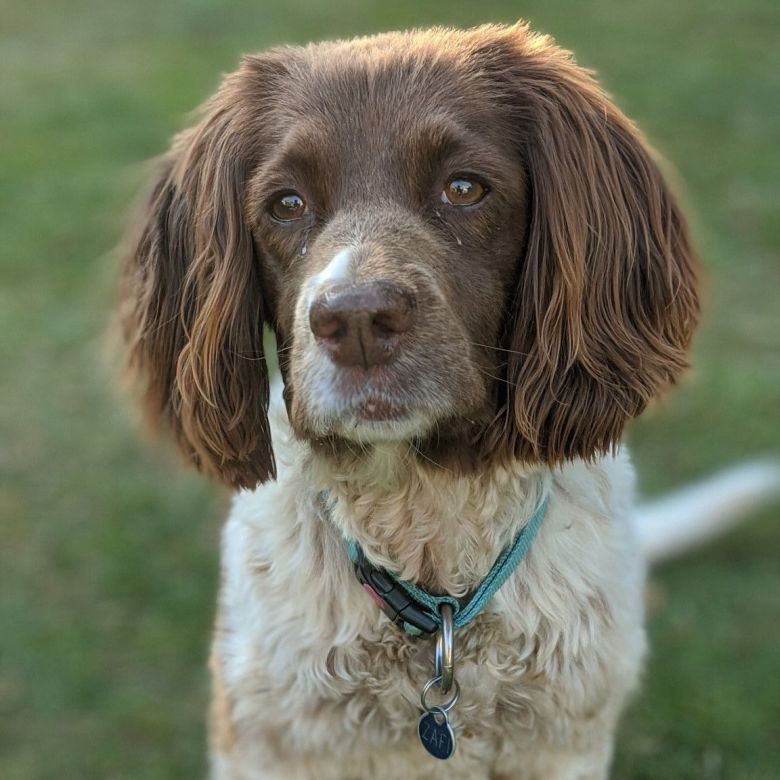 Dan, Cinematics Technician, sends us this. Whatever it is that Zafi's upset about, I want to fix it.
Archie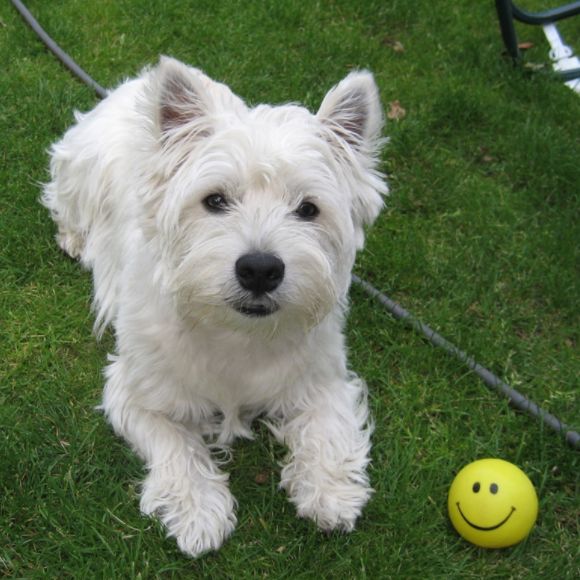 Happy ball, happy dog. Harriet, Assistant Recruitment Manager, enjoys incredibly long walks with Archie because he sniffs absolutely everything.
Bart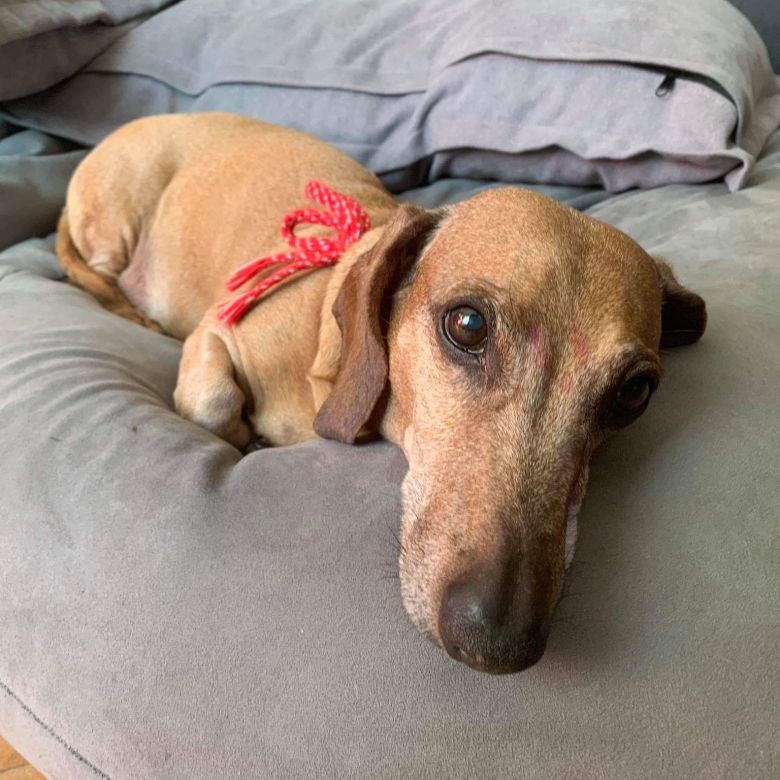 Kiril, Audio Lead, has Bart here, who is big in every way – big ears, big nose, big eyes, big heart.
Benny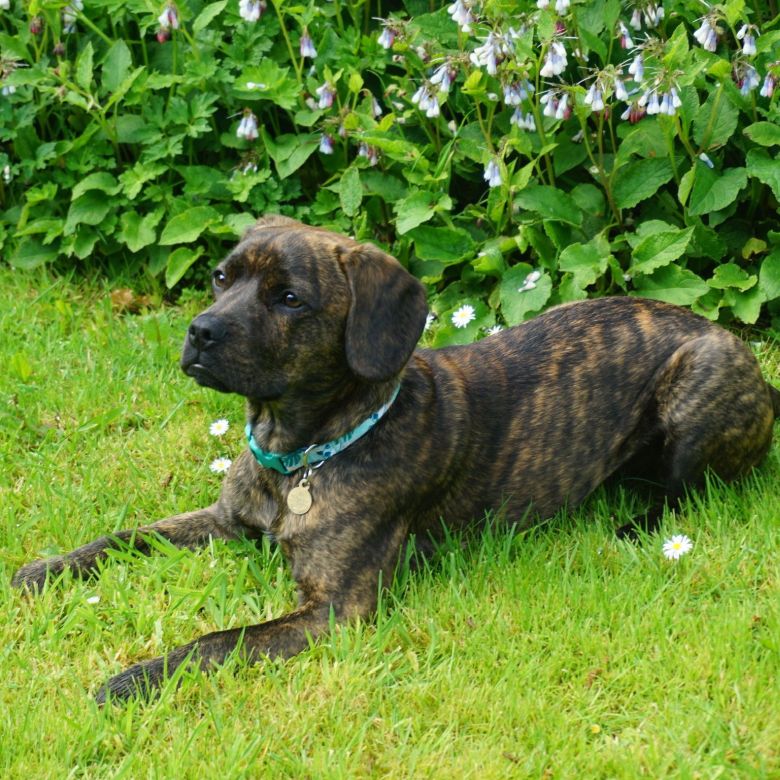 There's no proof that Will, Senior Programmer, didn't name this dog after me, so I'll be accepting all compliments put his way as my own. Yes, I do have a fine coat and yes, thank you, my collar is lovely.
Bowie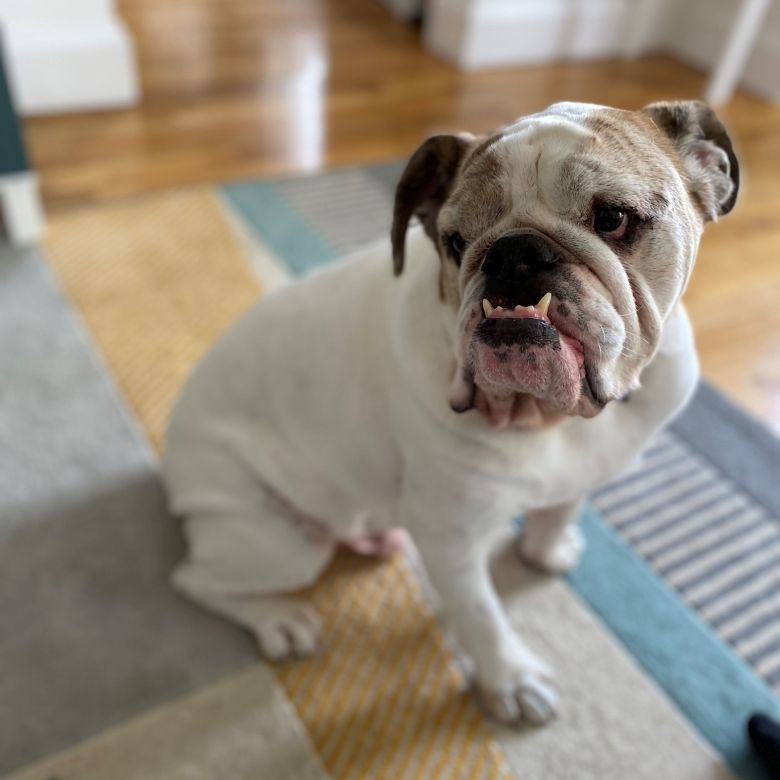 I may often get confused for my boss, Ben B., who sent over Bowie, but between the two of us, Bowie is the bigger beast.
Mecho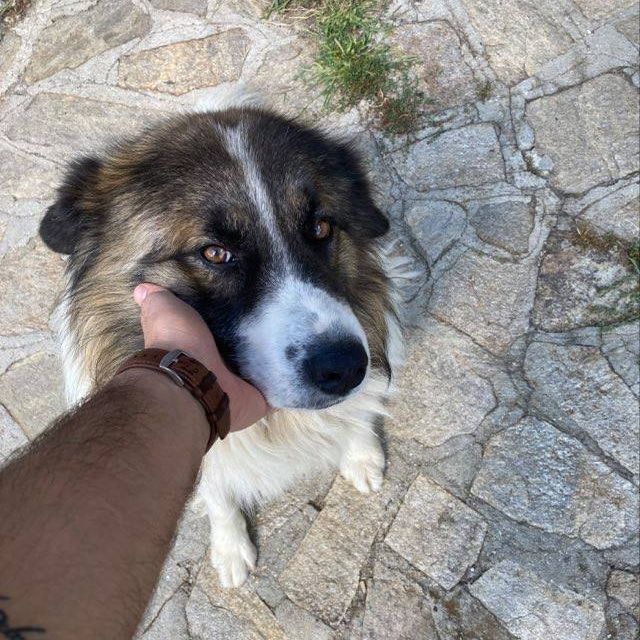 Stoyan, Noise Warden, introduces us to Mecho, who is just adorable. I don't have anything else to say. Look at 'em. Cute. CUTE.
Biscuit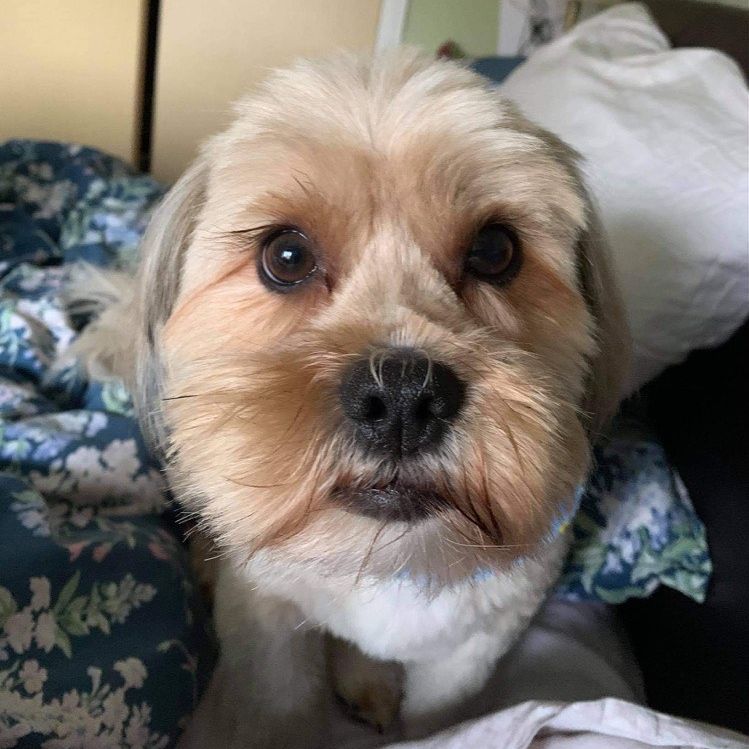 Non-edible Biscuit is looking inquisitive in this shot from Josh, Trainee Sound Designer, and for that we love him.
This marks the half-way point of dog week here on TW.com and our social channels. We hope you enjoyed a more light-hearted moment – do check out our piece on Cerberus in TROY: MYTHOS yesterday, and we'll see you tomorrow for a longer look at dogs through history and in our games.