From Story to Strings: Meet the Erhu Player of Total War: THREE KINGDOMS
Total War: THREE KINGDOMS
---
---
Recording for the music of Total War: THREE KINGDOMS started on the 22nd of May 2018. Spread over a total of 77 hours (four solo recording sessions that took 15 hours altogether and 15 orchestra recording sessions totalling 62 hours), the hard work of four soloists and 80 orchestra musicians helped bring the world of Total War: THREE KINGDOMS to life upon its release.
One of these soloists was Xiao Annie, a skilled erhu player hailing from Luoyang (a commandery present in the campaign map Total War: THREE KINGDOMS itself).
The erhu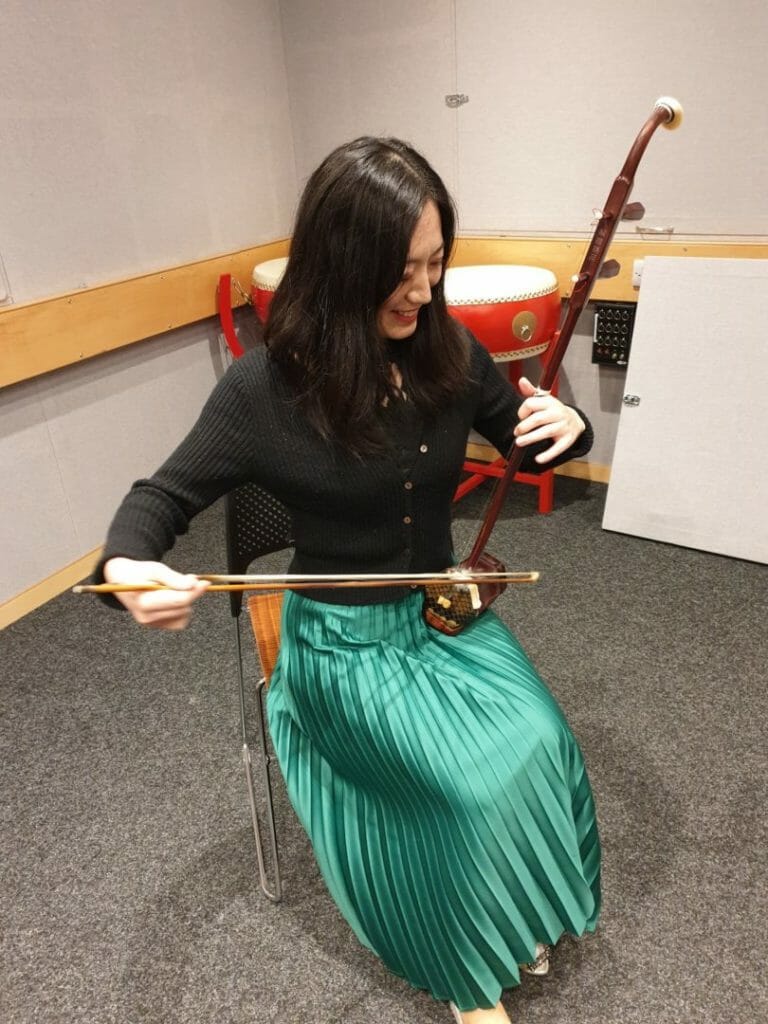 The erhu is a traditional Chinese instrument, its unique sound is produced by the vibration of the skin covering its body – traditionally python skin – and a horsehair bow applied to its two strings.
It is sometimes known in the Western world as the Chinese violin or two-stringed fiddle, and its origin can be traced back to proto-Mongolian instruments that first appeared in China during the Tang Dynasty.
Xiao Annie has been playing the erhu for 30 years, having been introduced to the instrument her father (an erhu player of many years himself).
As mentioned previously, she was born in the historic city of Luoyang, and started to learn the erhu at the age of 6 before continuing her education at the Wuhan Conservatory of Music when she was 11 years old. Now based in London, she performs regularly in the United Kingdom and Europe, both live and for TV, film, and – of course – video games.
The music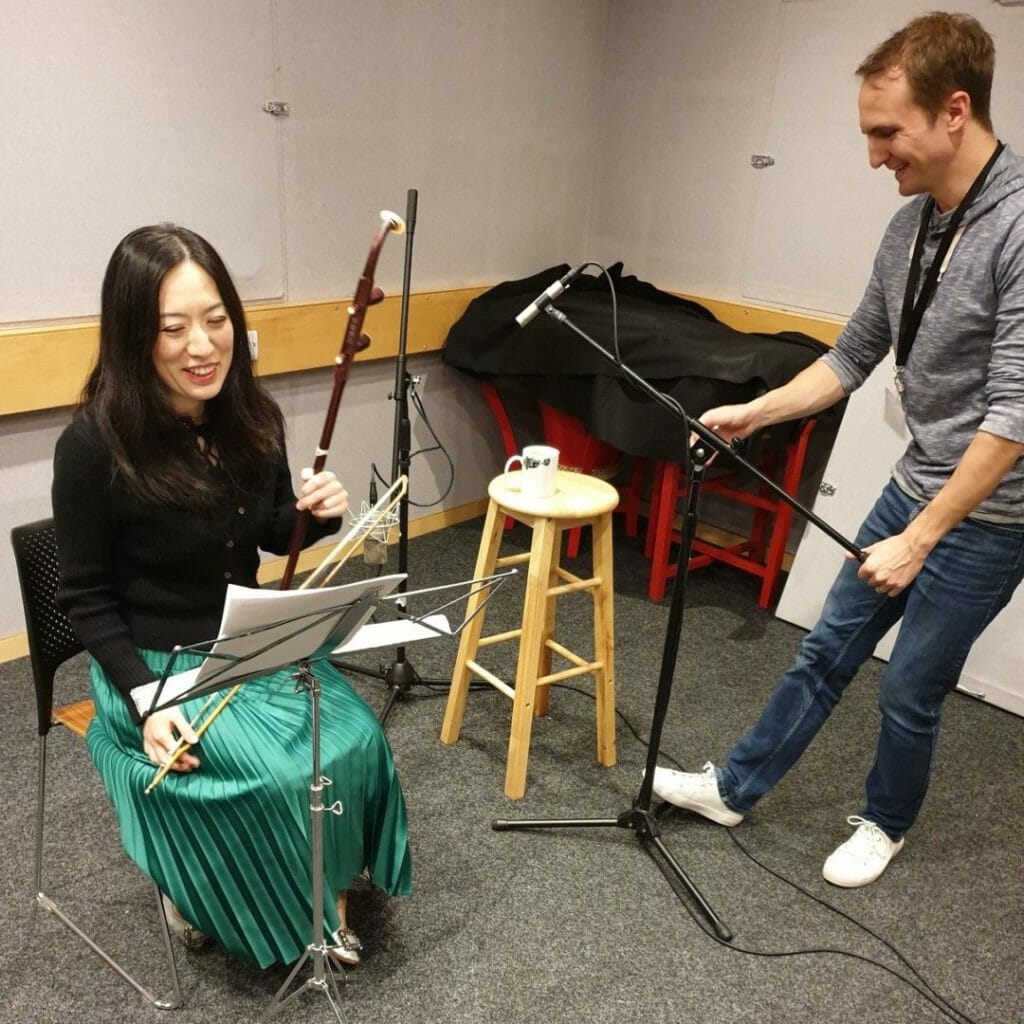 The erhu isn't the only string to Xiao Annie's bow – she also plays the zhonghu, gaohu, banhu (all types of two-stringed Chinese violin), and even a little bit of piano.
However, while she loves classical music, she is also a fan of certain pop tracks – "as long as it's a good music piece." To that end, she says that Mariah Carey and Jessie J are her two favourite contemporary musicians.
Performing erhu music in modern and largely Western environments isn't without its difficulties. Chinese and English musical notation is very different, and although Xiao Annie gained a grasp of the latter while studying the piano for a few years when she was younger, her reading of it is by her own admission "a little [slow]". However, despite their marked differences, it is possible to translate between English and Chinese notation, which according to Xiao Annie makes it easier to know fingering positions as well as the overall feel of the music, helping her to perform better as a result.
Xiao Annie's favourite erhu-playing jobs are challenging ones. Once, in the middle of a live performance, one of her strings went out of tune, meaning she had to finish the piece with the one remaining string – no mean feat when you only have two to begin with.
Three Kingdoms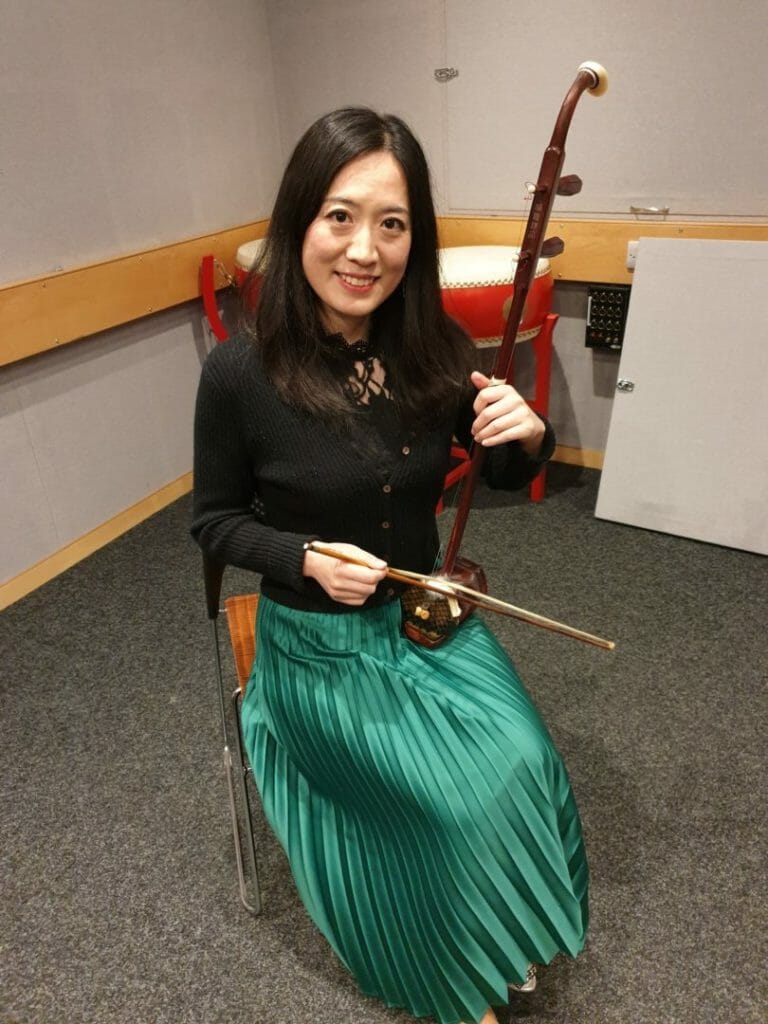 Although Xiao Annie says she's only played "two or three" video games in her time, that certainly doesn't have any bearing on her ability to make music for them.
Xiao Annie hadn't read Romance of the Three Kingdoms in its entirety but she first learned of the story while at school, and is well aware of the tale thanks to China's many films and TV shows on the topic – "I remember these stories well."
Although when she's playing to a live audience she wants them to focus on her music, when working on projects like Total War: THREE KINGDOMS, Xiao Annie likes to get a proper understanding of the scenes in the game her music will be accompanying – "I need to understand the story on screen as well."
And Xiao Annie's advice for anyone wanting to start learning the erhu (or indeed any musical instrument)?
"There are no shortcuts to learning anything. The key to success is practice and building up your skills from the basics – your hard work will be rewarded in the future."
Ever wanted to know more about how the soundtrack of Total War: THREE KINGDOMS was made?

Check out our interview with Xiao Annie, the erhu player of Total War: THREE KINGDOMS, here: https://t.co/wAxCTynDF0 pic.twitter.com/20wHtzqvi3

— Total War (@totalwar) July 12, 2019