A Total War Saga: TROY Mod Uploading Guide
---
---
With the introduction of mod support for A Total War Saga: TROY on the Epic Games Store on the 22nd of October, we're looking forward to seeing all the interesting places our modding community will take the game.
Uploading your mods works a little differently on the Epic platform, so we've worked with the Epic team to produce the following guide to making sure your mods look top notch on the store.
This isn't a guide on how to mod, just how to upload them. It's also not short, so make sure to grab a tea and a biscuit or two!
Accessing the Assembly Kit
The tools to mod TROY on Epic are the same as those supplied with previous Total War games, with the Assembly Kit containing DaVE, Terry, BoB, and the Variant Editor.
To access these tools, navigate to the store page for TROY, click on Mods and then Modding Toolkit. This will take you to the Assembly Kit page, where you can find more information about modding along with the option to download the tools themselves.
Submitting a mod to the Dev Portal
Unlike with previous Total War titles, you have access to a Dev Portal that allows you a more robust way to manage and collaborate on projects before fully committing them to the public-facing storefront.
On the same Modding Toolkit page, you can also submit your mod by clicking Submit a Mod. This will take you out of the Epic storefront and into the Dev Portal environment.
At this point, you will be given the option to associate your account with a team.
If you are not a member of a team, your team will default to your username
If you are a member of multiple teams, you get to choose which team environment to enter
Next, the Creation Wizard for a new mod will be opened, displaying a preview area and a panel of information for the mod.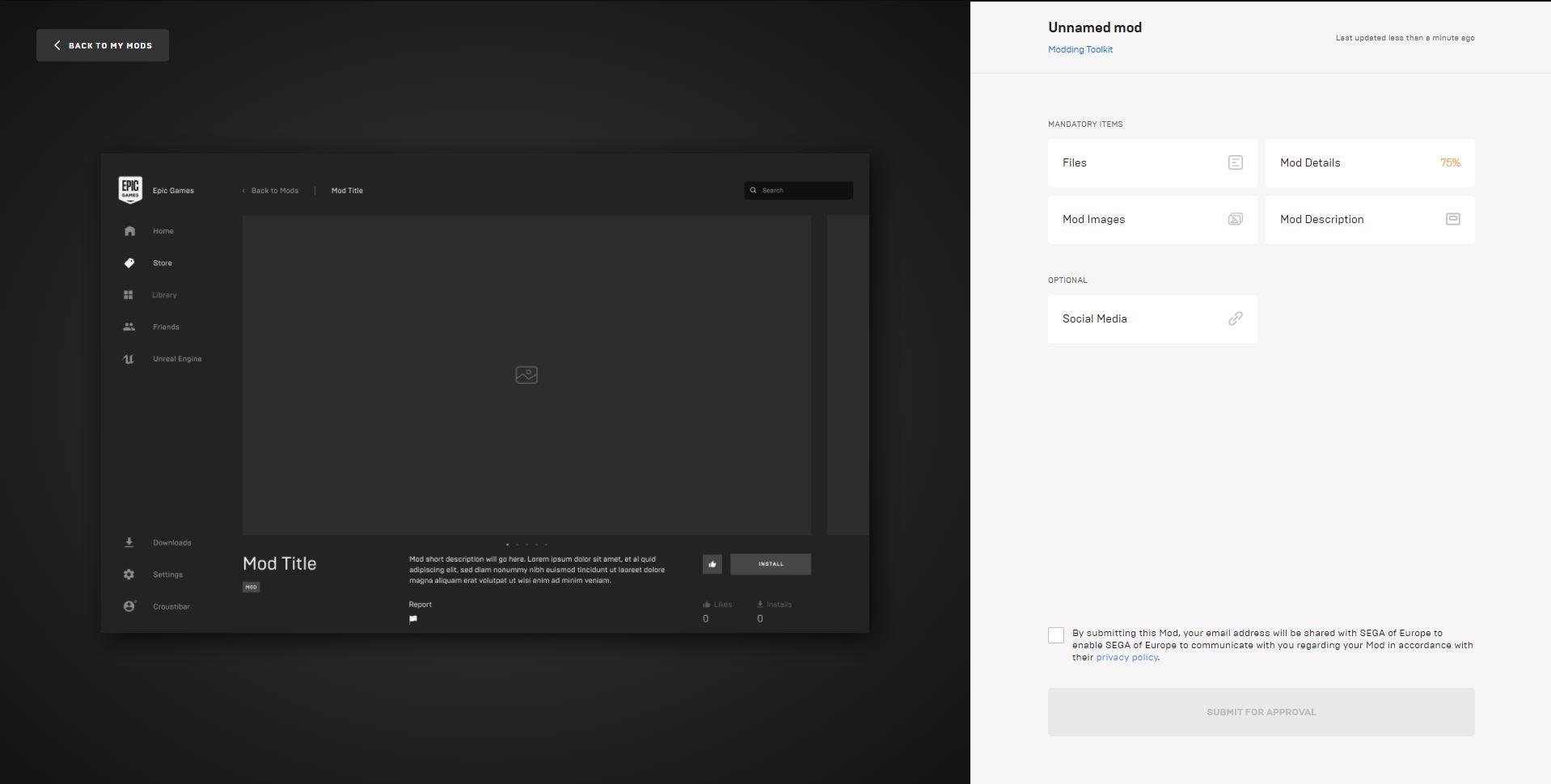 Click to enlarge
Mod completion on the Dev Portal
There are a number of fields that need to be completed before a mod can be made live.
Make sure to save your settings for each section before moving on to the next!
Files
Here you can upload multiple builds of a mod and select the active build.
Upload your .pack file in this section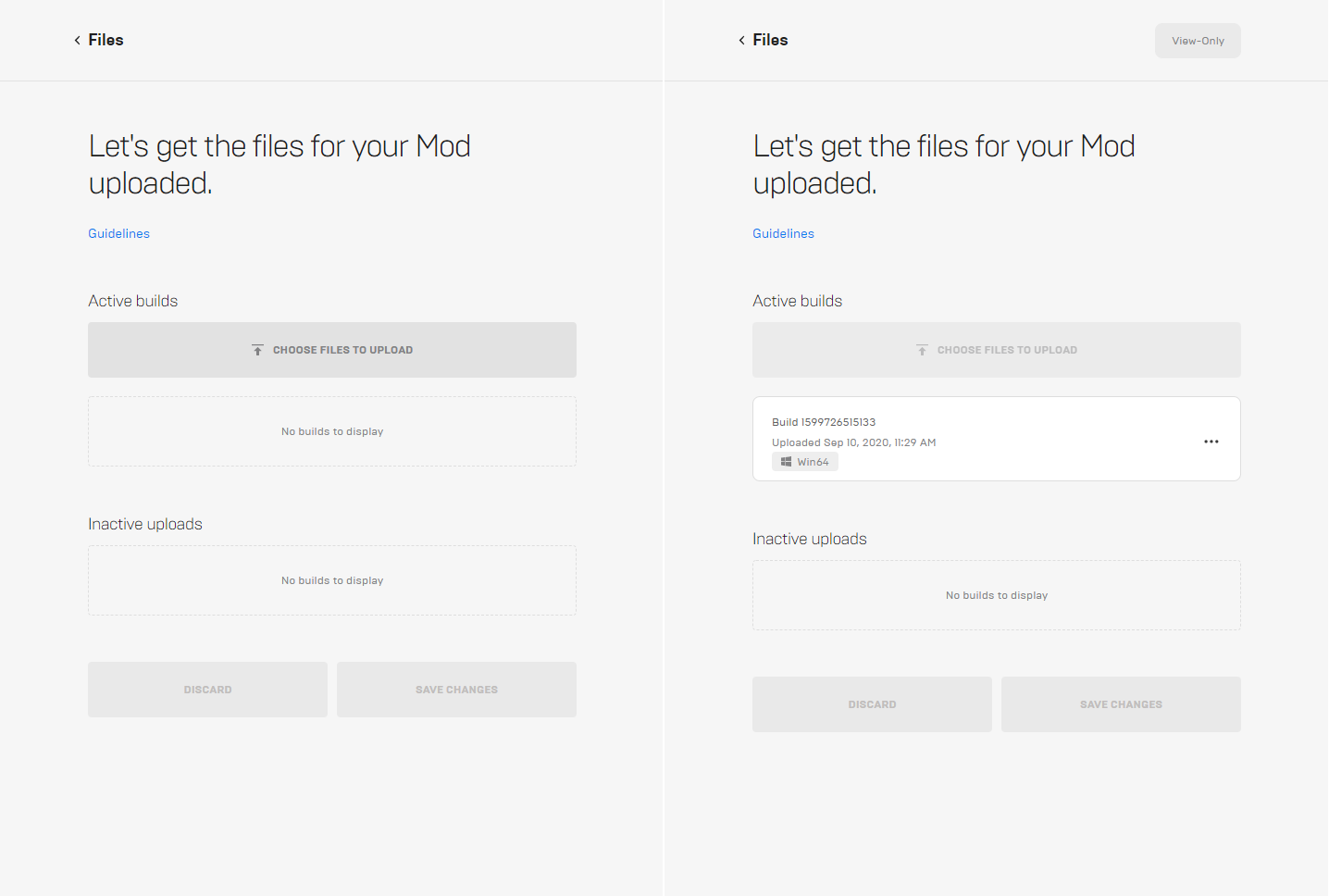 Click to enlarge
Mod Details
This section allows you to complete the About your mod and Details section of the mod page.
Assign a title for your mod (48 characters max)
Provide a short description (255 characters max)
Choose up to three tags for your mod from the following:

Campaign, Battle, UI, Map, Unit, Mechanic, Overhaul, Visual, Abilities, Cheat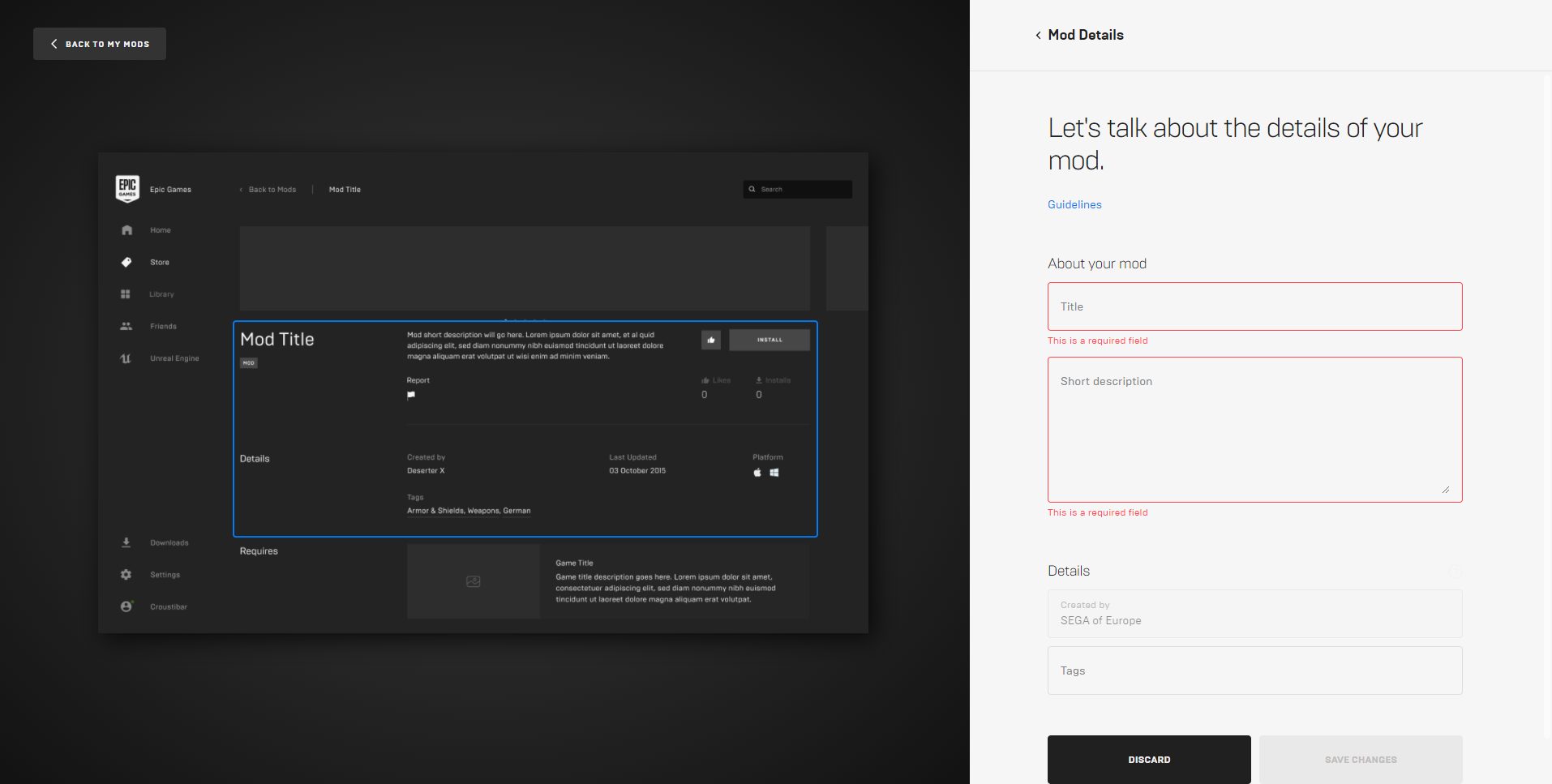 Click to enlarge
Images
The Epic storefront supports up to 20 Hero Carousel images and a Storefront image for mods.
All images should be in JPG format and not exceed 1MB in size
Recommended Hero Carousel image sizes: 1920 x 1080
Recommended portrait Storefront image sizes: 1200 x 1600
Recommended landscape Storefront image sizes: 2560 x 1440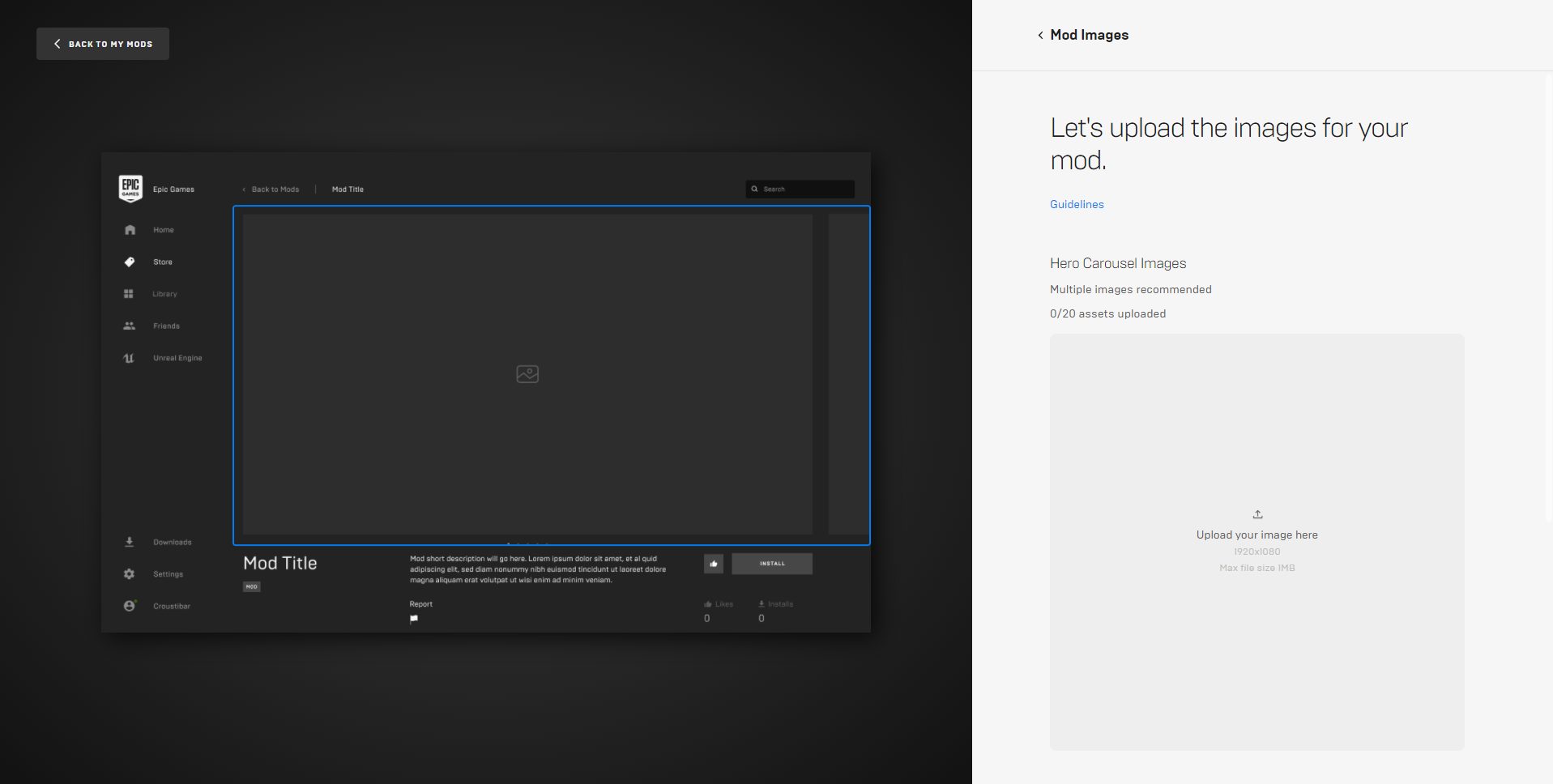 Click to enlarge
Mod Description
This section supports up to 12 content blocks for your mod page, which can be either text or image blocks.
Text blocks support a title of 140 characters and a description of 600 characters of rich text
Image blocks support 1MB of JPG images of any dimension larger than 700 pixels wide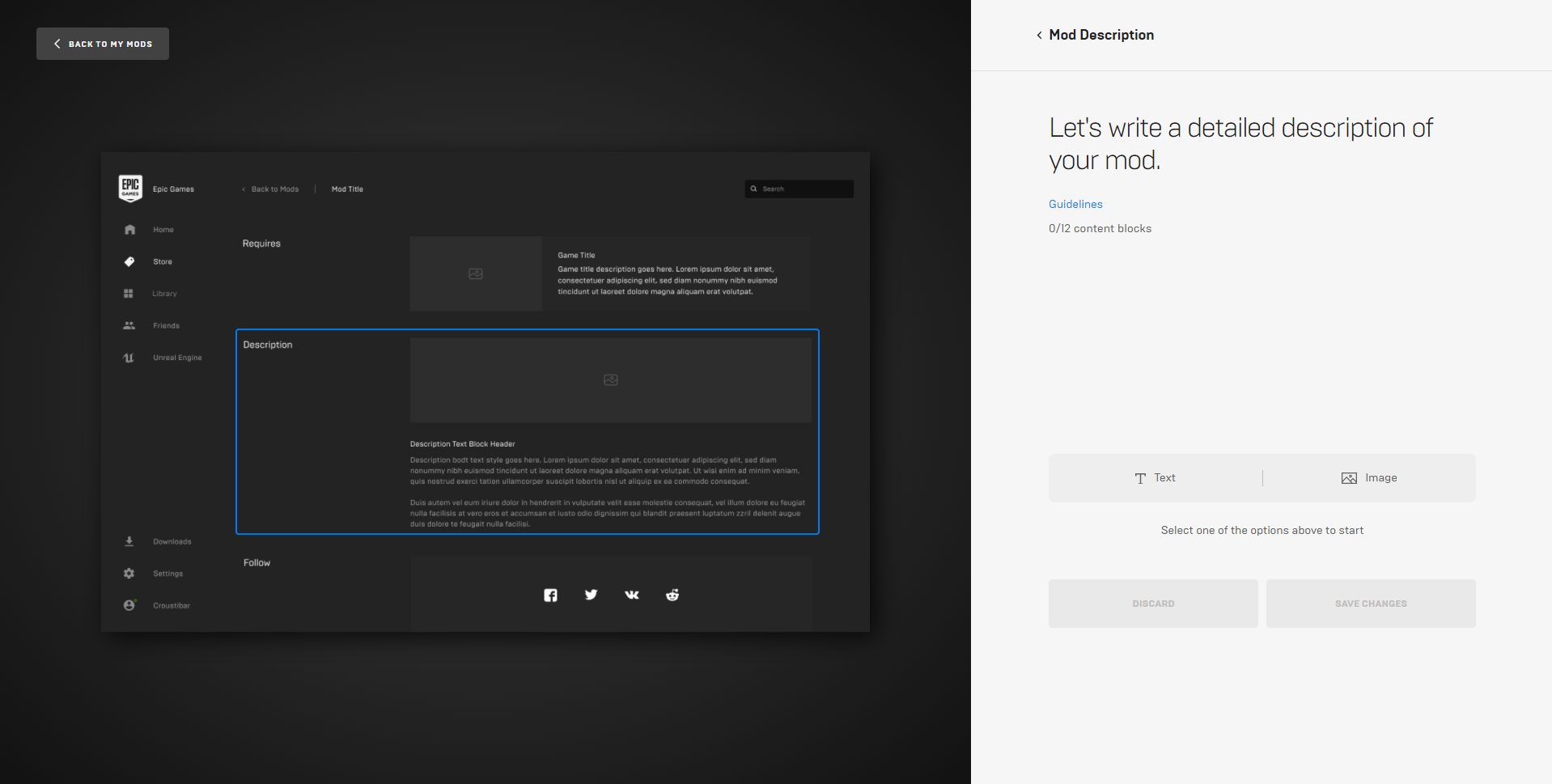 Click to enlarge
Social Media
This optional section allows you to provide links to Facebook, Twitter, VK, Reddit, Naver, and Weibo.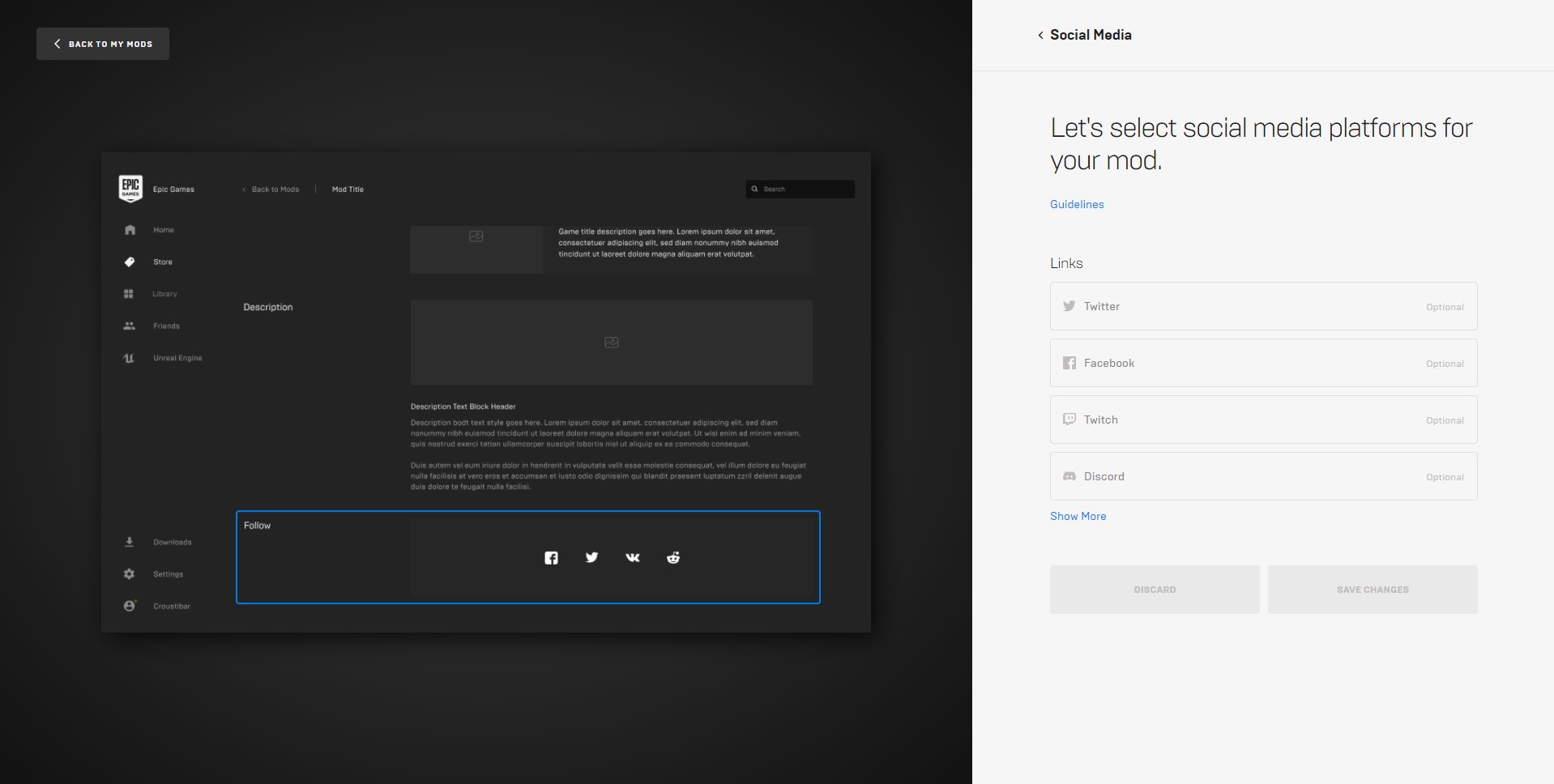 Click to enlarge
Mod submission
At this point, your mod is ready to go and can be submitted to the TROY storefront.
After you agree to the terms and conditions of the storefront, you can submit your mod for approval.
Creative Assembly has opted in to automatic approval as we trust our community to continue to act responsibly with their work. However, we reserve the right to retroactively remove mods that abuse this trust.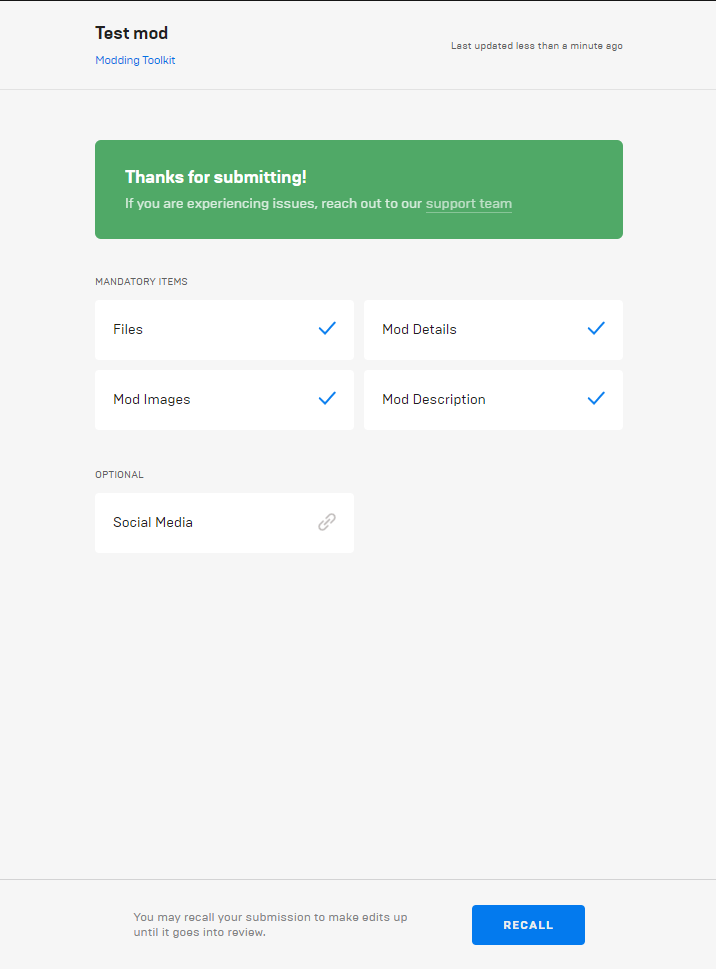 Click to enlarge
Mod submission from the Dev Portal
You don't need to submit mods via the Epic storefront – if you've set yourself up on the Dev Portal, you can manage, update, and publish your work directly through it via https://dev.epicgames.com.
Once you've signed into the Dev Portal, select the Mods tab to enter the mod portal.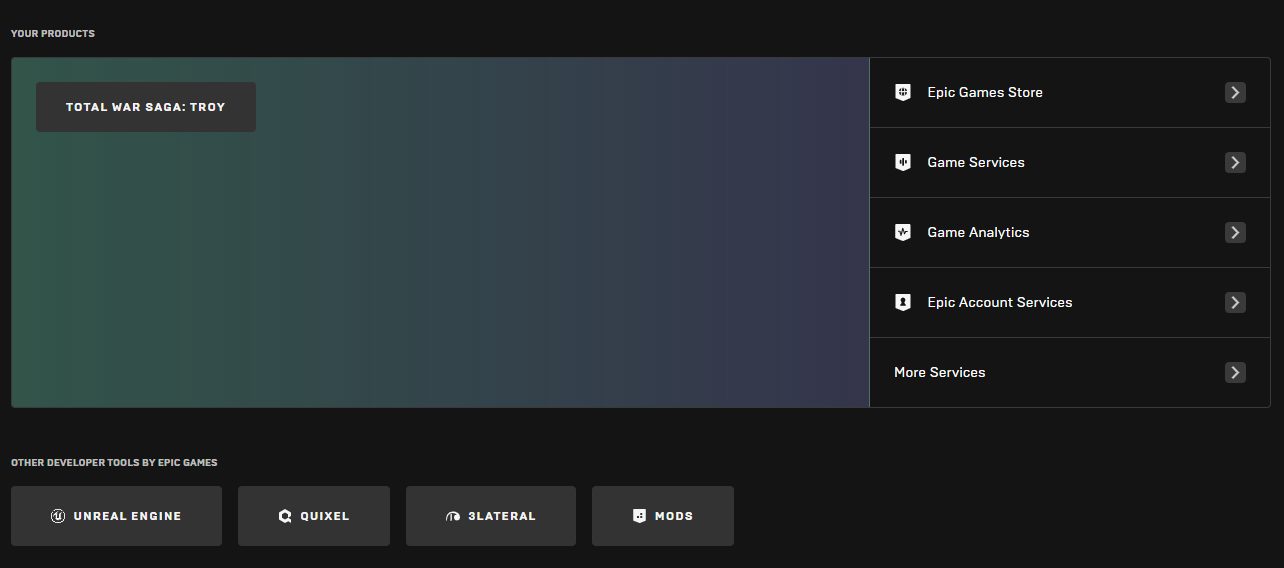 Click to enlarge
From here, you can choose to submit a new mod or view a project that you've already uploaded to the Dev Portal.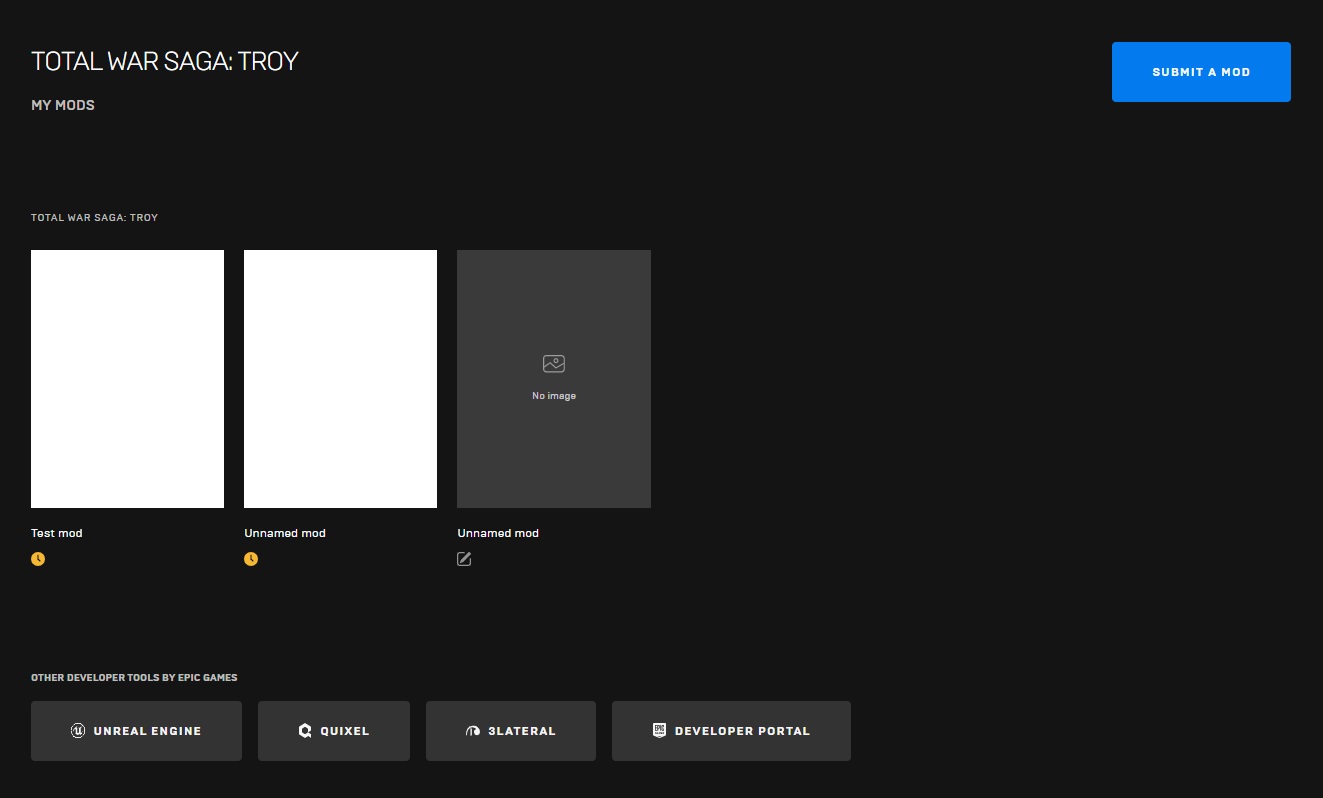 Click to enlarge
When browsing, you can see the development status of each mod and quickly select them to edit, remove, or unpublish.
Mod away from the 22nd!
Head over to the Dev Portal from the 22nd of October and sign in with your Epic account to get stuck in!