A Total War Saga: TROY Mod Installation Guide
---
---
With the introduction of mod support for A Total War Saga: TROY on the Epic Games Store from the 22nd of October, we're looking forward to seeing all the interesting places our modding community will take the game.
Mod support is a new feature on the Epic platform, so here's a handy guide on how you can see and install mods for A Total War Saga: TROY.
It's right in the launcher
Accessing mods for A Total War Saga: TROY is as simple as selecting the Mods tab on the game's store page in the Epic Games Launcher. Alternatively, you can use the mod browser.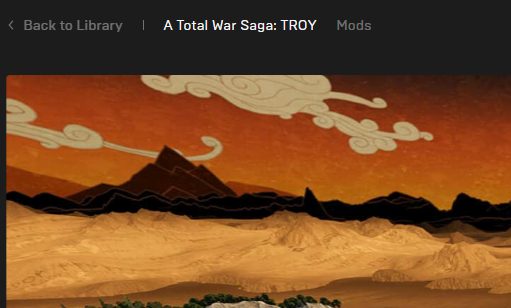 Finding the right mod
The Epic Games Store has a few utilities that can help you find the mods you want.
Search Mods – This allows you to search for specific keywords in mod titles and mod descriptions
Sort By – You can choose to sort mods by most installs, likes, publish date, or alphabetically
Filters – Mods on the Epic store can have up to three tags, and you can filter all search results with any combination of tags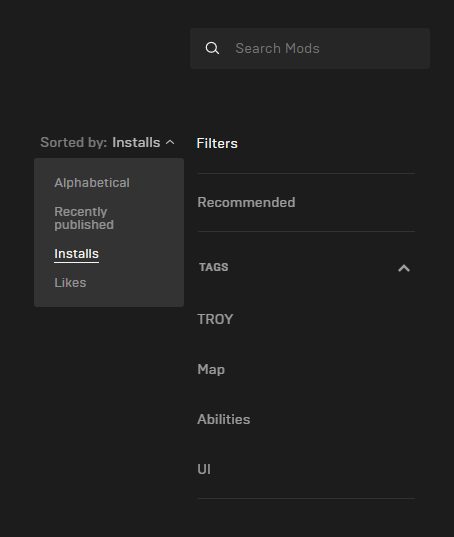 Downloading the mod
Once you've found a mod you like the look of, click it to get taken to its mod page.
If you're happy the mod has what you want, click Add to Library to add it to your game. Be sure to read the description to avoid any unnecessary issues later down the line!
Once it's added to your library, the mod will automatically be downloaded to the correct directory.
The mod will also automatically update to the latest version as the mod author updates it.
Activating and deactivating mods
Activating and deactivating mods is done via the Total War Launcher, which starts when you launch A Total War Saga: TROY via the Epic Games Launcher.
The Total War Launcher has several utilities to make the mod selection process easier:
Enable/Disable Individual Packs – Allows individual mods to be enabled or disabled via a checkbox (disabled mods will not be loaded in game)
Mod Filters – Filters active or outdated mods from the current view
Sort By – Reorders mods in the current view by name or date
Select All – Allows you to easily enable or disable all mods simultaneously
Version – Indicates which game version was used for the mod's creation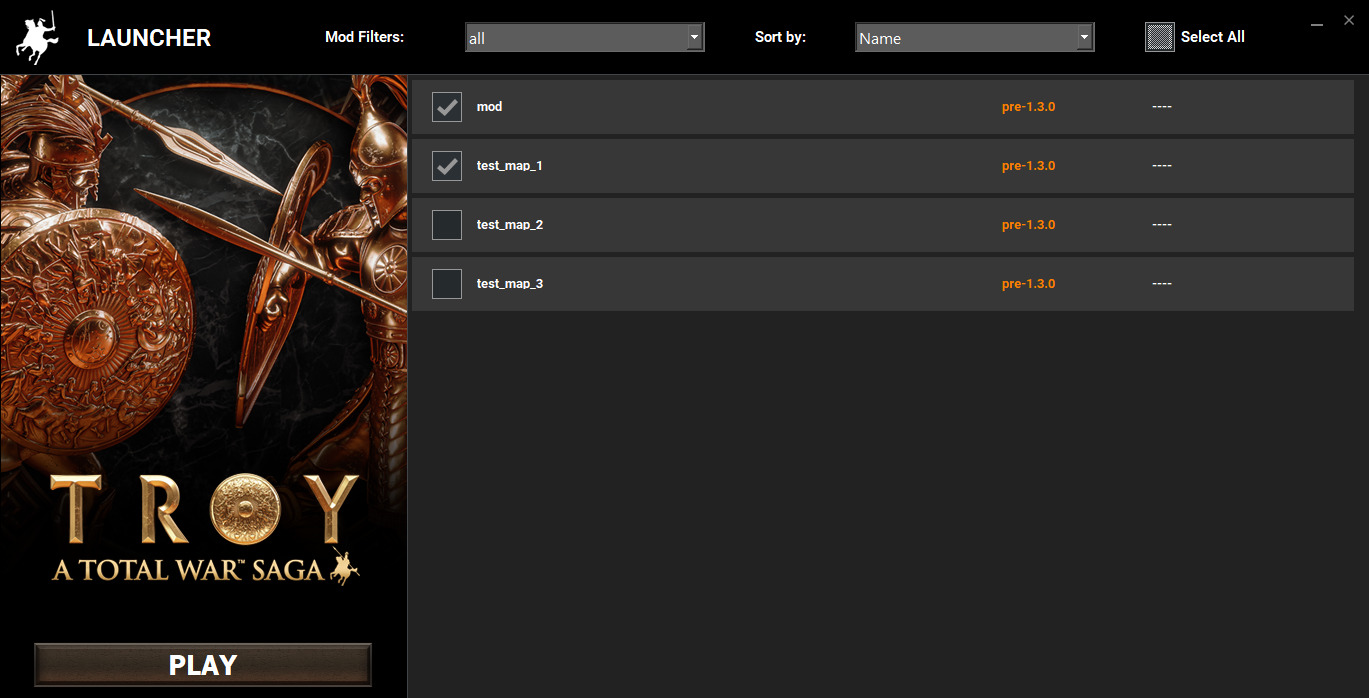 Click to enlarge
Try some TROY mods from the 22nd!
If you're looking to try out mods for A Total War Saga: TROY, make sure to check the mod browser here from the 22nd of October.