A Total War Saga: TROY – Free Content Update
---
---
On the 22nd of October, we'll be releasing some exciting new free content for A Total War Saga: TROY – check it all out below!
New God: Artemis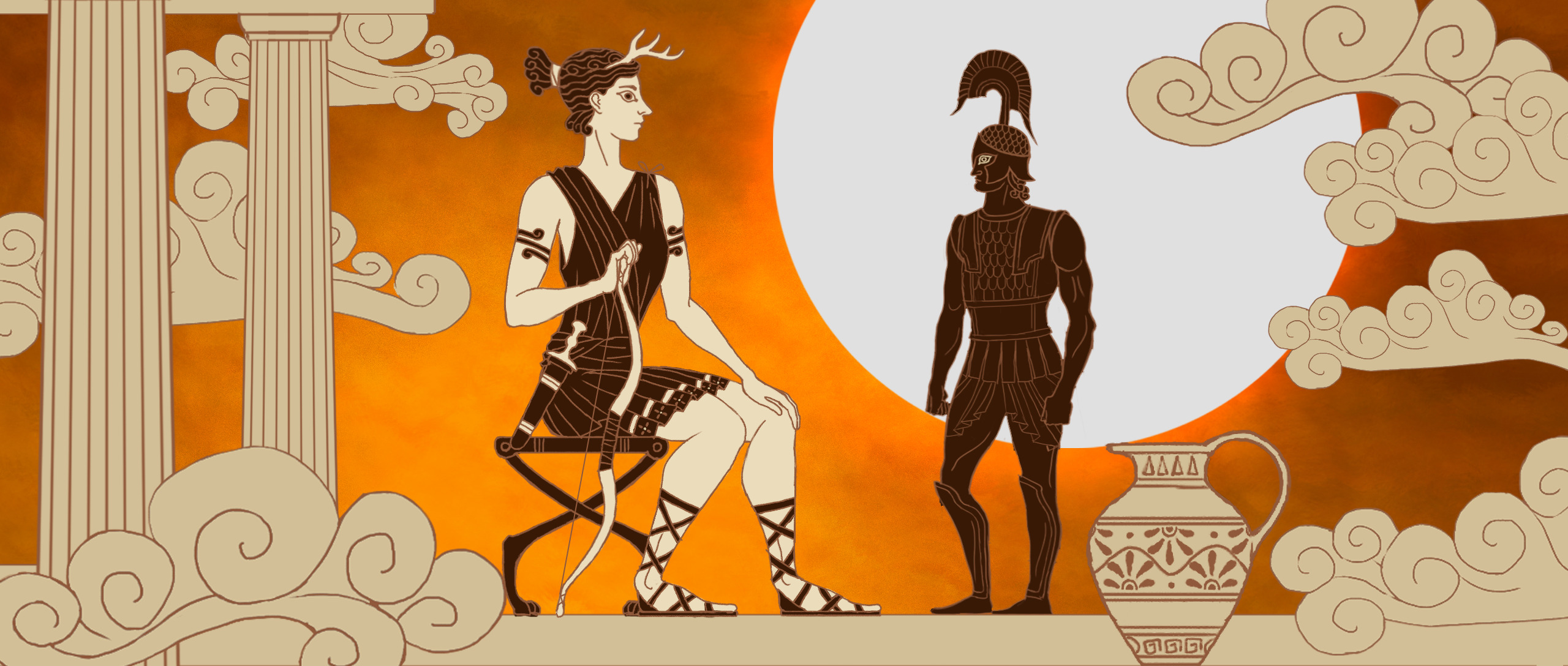 The latest free content update will see the introduction of Artemis, the goddess of the hunt.
Who is Artemis?
As you may already know, Artemis is not only associated with the hunt but also wilderness, wild animals, and the moon (much like Apollo – her twin brother – is with the sun), and her symbols include the bow and arrow, deer, and the cypress tree. The daughter of Zeus and Leto, Artemis caught the eye of many but swore never to marry, and was worshipped as a protector of girls and women.
Despite her disdain for marriage, Artemis chose the mortal Orion as her hunting companion – a union that ultimately ended in tragedy.
Who is Orion?
In TROY, Orion is a giant and an Epic Agent who, much like many giants before him, believes himself to be the original Orion reborn. He has committed his entire life to the hunt, exploring the wilds, and venerating Artemis.
Orion is a master hunter, and his special abilities include Sudden Ambush, which enables a guaranteed kill on an enemy Hero (and wounds Epic Heroes), and Foe Tracking, which makes visible the enemy Heroes of a target faction.
What does this mean in game?
One new god added to the Divine Will system: Artemis, the goddess of the hunt
New temple building chain connected to Artemis and available to each faction
New Epic Agent Orion, available at the highest tier of worship of Artemis
New light archer unit available for recruitment by all factions after a Prayer to Artemis: Warriors of Artemis
New region-specific building dedicated to Artemis and the Warriors of Artemis unit
Aeneas Divine Omens missions grant favour with Artemis (similar to missions for other gods)
Photo Mode
TROY's powerful new Photo Mode brings you more than 20 different options to customise your in-game shots with, whether they're of epic clashes between huge armies, nerve-wracking Hero duels, or simply a serene landscape.
Photo Mode's options are split into four main groups, each allowing you to tweak different things. These are as follows:
Scene
Here you'll be able to change the time of day, the weather, and even the rotation of the skybox with just a single click. Fancy staging a battle at the break of dawn? Or maybe you'd prefer heavy rain with low visibility? Whatever your vision, we've got you covered. You'll also be able to quickly turn off the visibility of Heroes or units (or both) so you can stage your scene more easily.
Your options are:
Skybox Rotation
Skylight Intensity
God Rays Intensity
Glow Intensity
Fog Density
Hero and Unit Visibility
Environment
Camera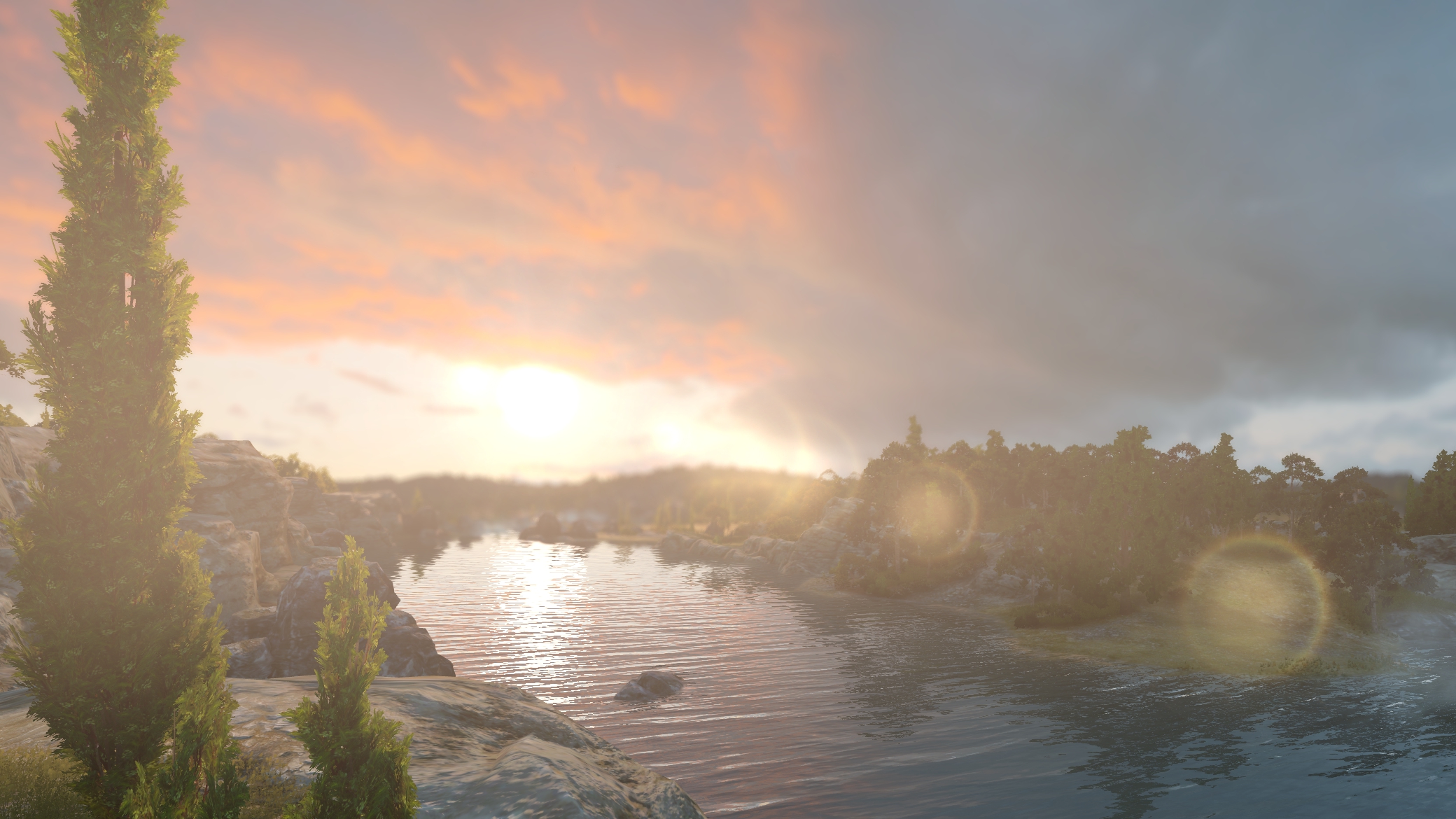 These options will let you feel like a professional (virtual) photographer, allowing you to adjust:
Depth of Field – Allows you to quickly set the depth of field to be freeform or target a specific character
Focus Distance – Lets you adjust the distance at which the lens is focused
F-Stop – Allows you to control the aperture of the lens on a photo
Field of View – Set this to maximum to capture the full glory of the Aegean landscape
Exposure – Let there be light! Or not – it's up to you
Lens Flare Intensity – Add as much or as little lens flare as you want
Lens Flare Spread – Adjust the spread of your finely tune lens flare to taste
Filters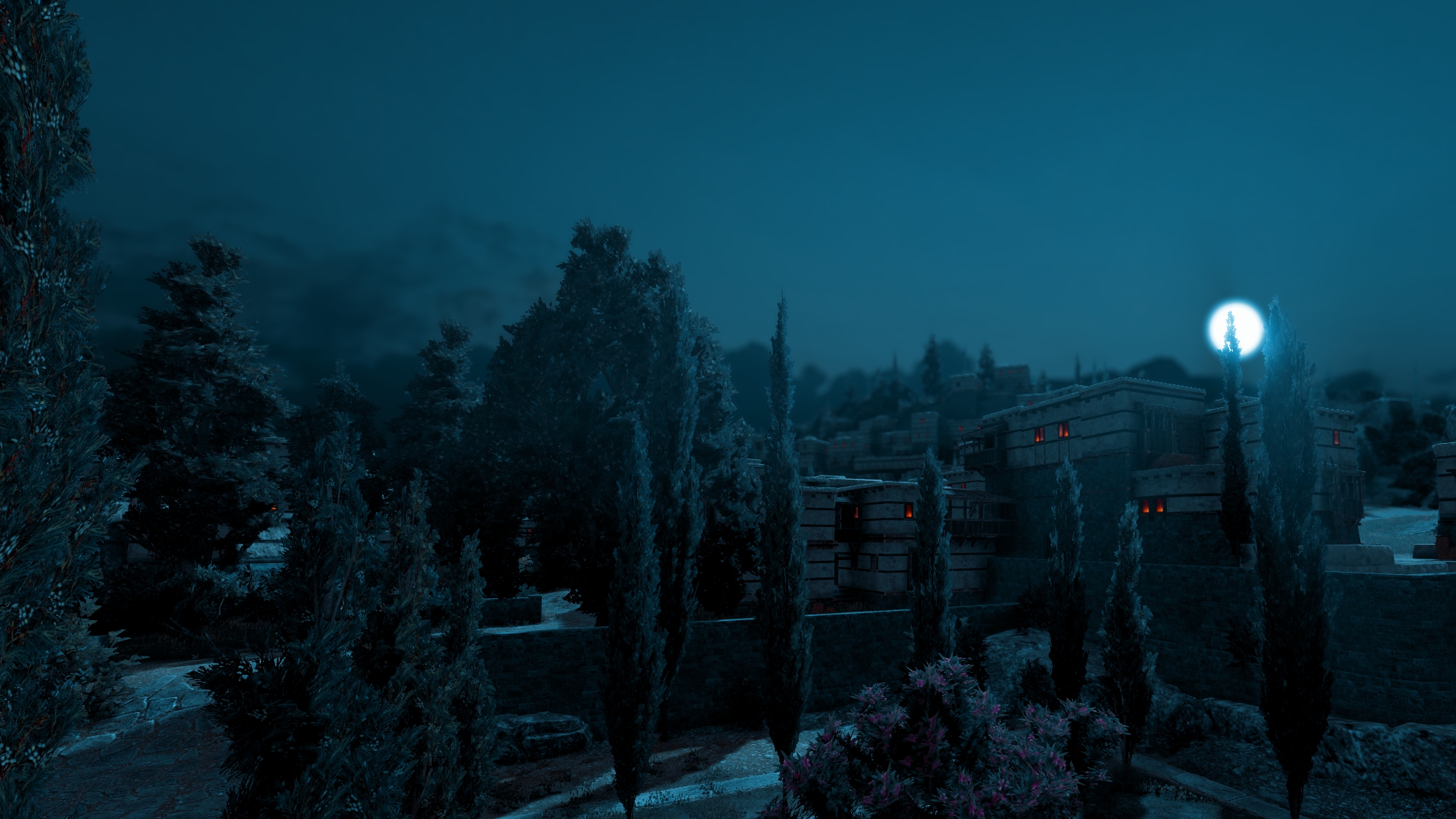 As with any platform, use Photo Mode's filter options to really make your in-game shots pop.
Filters and Filter Intensity – All the classics are here (the devs' personal favourite is the Nostalgia filter)
Film Grain – Adds cool film-like grain effects to your shots
Saturation – High or low, it's up to you
Contrast – Tweak the colour contrast as desired
Frames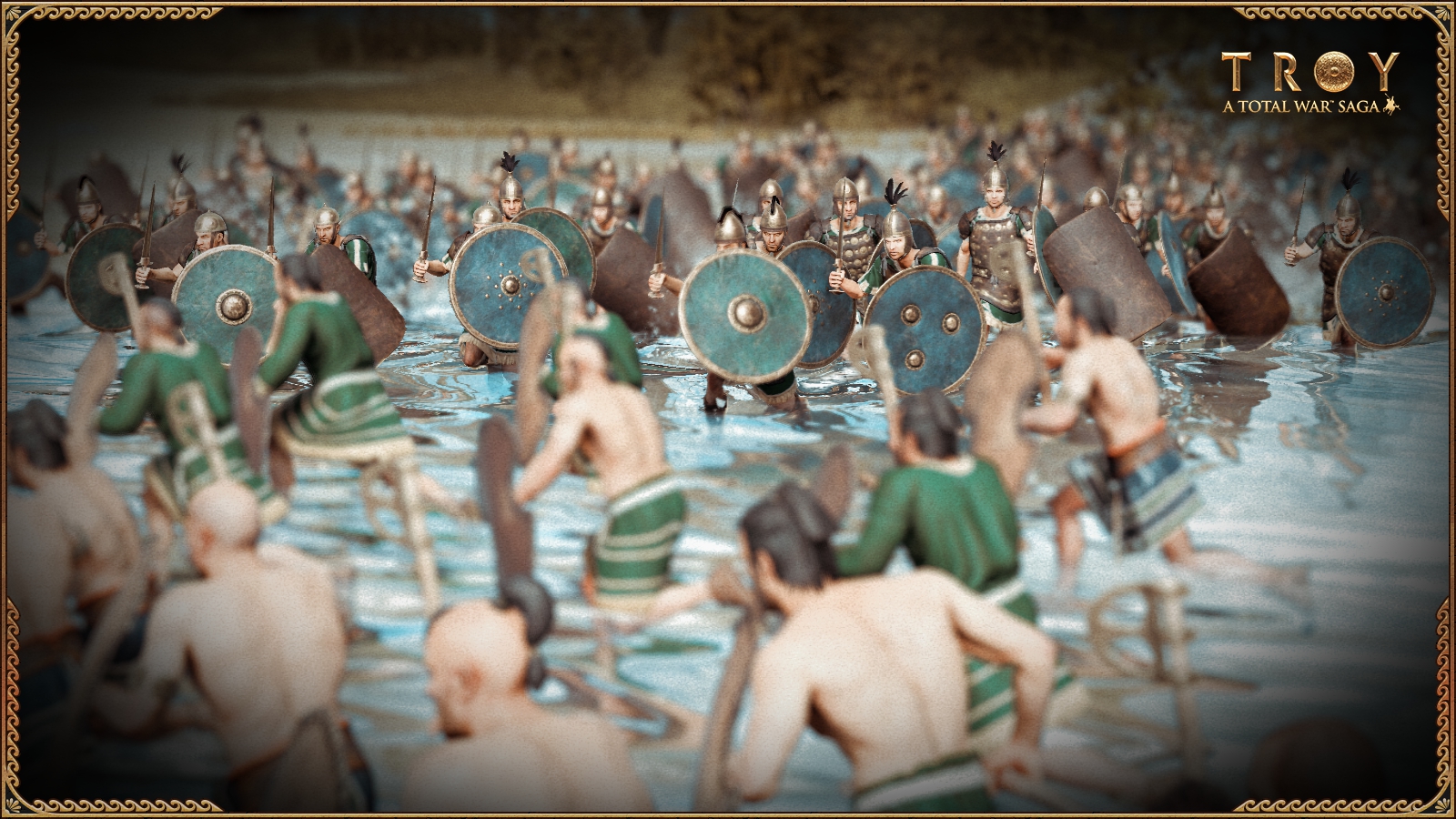 The cherry on top of your finely tuned masterpiece.
Vignette Intensity and Falloff – Add a dark, blurry vignette effect to the corners of your shot
Aspect Ratio – Makes it easier to crop your photo (why not make yourself a wallpaper for your smartphone?)
Frame – A bunch of historically accurate ornamented meanders to make your shots more Bronze Age-y
Logo and Logo Position – Put the TROY logo wherever you want!
Be sure to share your Photo Mode experiments with us on social media!
Available from the 22nd of October!
Get ready to update your copy of A Total War Saga: TROY on Thursday the 22nd of October and let us know what you think!