The Everchosen Invitational 7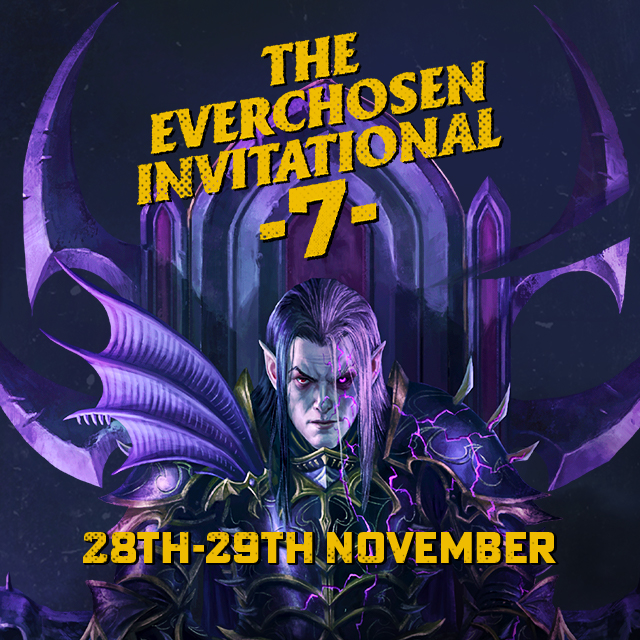 After the success of our previous Everchosen tournaments, we're bringing you another action-packed weekend of competitive multiplayer battles. On the 28th and 29th of November, we'll be streaming the Everchosen Invitational 7 live for your viewing pleasure! Find everything you need to know below…
The lowdown
When is it? Saturday the 28th and Sunday the 29th of November 2020, kicking off at 17:00 GMT/12:00 EST/09:00 PST on both days
Where can I watch? On the official Total War Twitch or YouTube channel
What are they playing? Total War: WARHAMMER II, with all the latest DLC and FLC content
What are they playing for? A share of the cash prize pool (1st place: $1,000 | 2nd place: $500 | 3rd place: $250) as well as the coveted Everchosen title
Can I compete? Not this time – the event is an invitational and all places have been filled
What else will be going on? In between matches we'll be showcasing content made by the Total War community
What if I miss a match? VODs will be posted on the Total War YouTube channel
The broadcast team
Bringing you live commentary, analysis, and world-class banter throughout the event will be infamous duo Turin and Italian Spartacus.
Turin – One of the most prolific and informed commentators of the Total War series, Turin is master and commander of a Total War: WARHAMMER and real-time strategy channel on YouTube, delivering a heavy focus on competitive multiplayer, tournament breakdowns, and game analysis.
Italian Spartacus – From WARHAMMER and WARHAMMER 40,000 lore videos to Total War campaign and competitive matches, Italian Spartacus covers the many facets of these overlapping worlds with encyclopaedic knowledge and a terrifying Gollum impression.
The bracket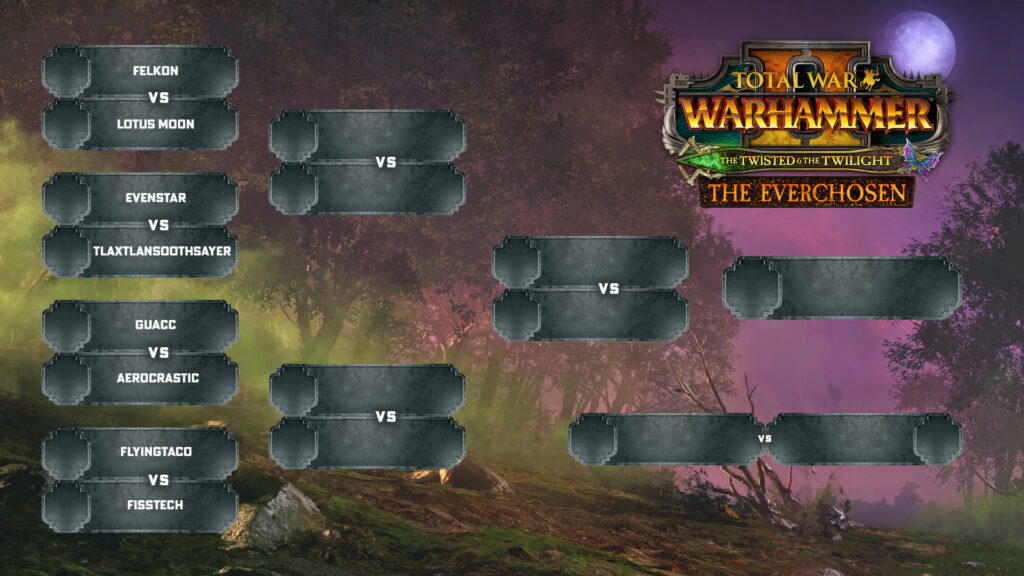 Stay tuned!
Make sure to follow the official Total War Twitter account for all the latest updates about the Everchosen Invitational 7 before, during, and after the event!