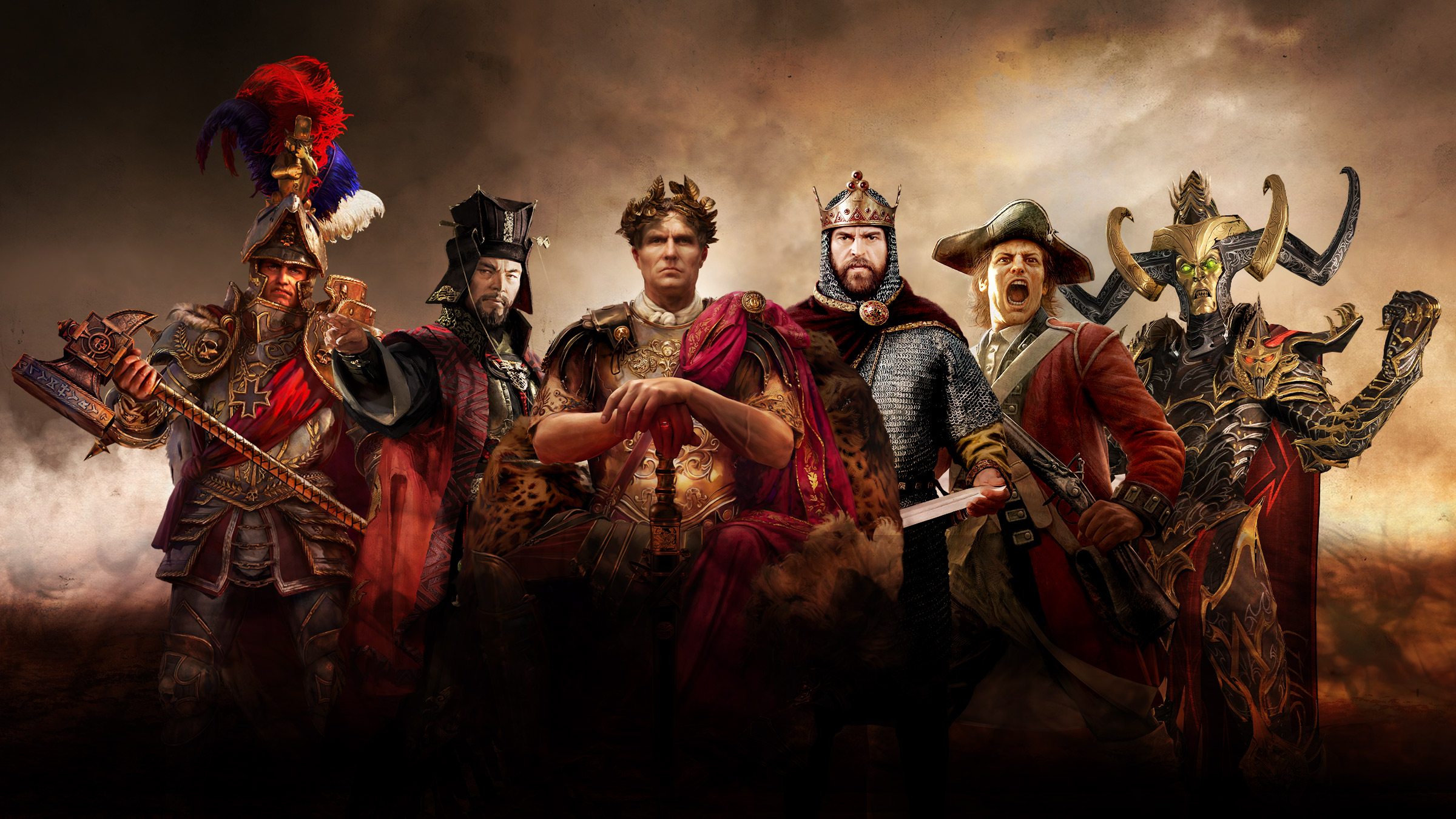 Become a Total War Content Creator
Wait, are you just looking for a one-off key?
If you're just looking for a key for a released Total War game that's grabbed your interest, you can request it through our Creative Assembly Woovit Page.
If you're not sure where to start, try out some of the titles below:
WHAT IS A CONTENT PARTNER/VERIFIED CONTENT CREATOR?
At Creative Assembly, we want to ensure that content creators of all audience sizes feel supported, so if you're making Total War content – apply for Verification!
Verification is for two types of content creator.
For growing Total War channels, it ensures that you have guaranteed access to pre-release content and start building a relationship with the influencer team at Creative Assembly as well as with other content creators.
Large strategy channels who have a desire to create Total War content, especially around launches. This ensures that you'll always be ready to stream or make videos pre-release and tap into the hype.
After we have had the opportunity to build a relationship with your channel, those who still have a continued interested in creating content for new Total War titles can apply for Partnership, with has extended perks and access levels.
Please allow for up to 25 working days for us to reply to your application, if you're interested in an upcoming launch, it's better to apply sooner rather than later to avoid disappointment.
Verification perks:
Pre-release keys
Access to our content creator Discord server
Access to full asset packs
Access to a regular Verified roundtable
Potential to be featured on our social media platforms and other promotional opportunities
Access to back-catalogue of Total War games
Direct to developer feedback opportunities
Access to our Xsolla Revenue Share program
Support for special projects
Work with us to grow your channel
To be Verified, we're looking for:
A Total War Focused Channel
Have been creating content for the last 2 months consistently
Regular Total War content from games of any age!
Passionate, professional, and positive attitude
A desire to grow and develop a relationship with us here at CA
Consistent channel growth
Consistent adherence to the content guidelines (see below)
OR
A larger channel with continued interest in Total War
An interest in creating future Total War content
Have been consistently creating content for the last 6 months, focusing on strategy games
At least 100,000 YouTube subscribers or 50,000 Twitch followers with proportional viewership
Passionate, professional, and positive attitude
Consistent adherence to the content guidelines (see below)
Partnership Perks:
All verification perks, plus:
Earlier access to keys
Access to a regular Partner roundtable
Partner-specific Discord channels
Partner-specific promotional opportunities
Early access to select marketing materials (trailers included)
Invitation to exclusive events, including hands-on gameplay opportunities
To become Partnered, we're looking for:
A larger Total War Focused Channel
Consistent, high-quality Total War content
Passionate, professional, and positive attitude
Regularly playing currently or recently supported Total War Titles
Consistent adherence to the content guidelines (see below)
Clear channel benefit from having earliest access to upcoming titles.
Willingness to sign an NDA (for pre-announce keys)
A channel who we have worked with as Verified for 2 years
As Partners are given NDA'd pre-announce access, we only have a limited number of Content Partner slots
Content Guidelines
You are free to criticize our games and content, but do so respectfully and without calling out specific members of the team
Do not attack/call out other content creators in the program
No hate speech – this includes but is not limited to racial slurs, homophobic remarks, sexism, transphobic remarks, derogatory language, or attacks on political or religious beliefs
No personal attacks or harassment
No dishonesty or intentional misinformation about products (not limited to products made by Creative Assembly)
No pornographic content
No real-world gore, death, or excessively violent content
Do not break embargoes
Abide by the Content Creator and Official Total War Discord server rules when you participate in them
Follow your platform's Terms of Service
Contribution to (or creation of) a toxic/hateful environment, through any of the above, or elsewise, is unacceptable
Please note that we do also look at your conduct outside of your content and the Discord server – contributing to toxicity or hate speech of any kind is not tolerated.
If your application is successful you will be emailed a link to our Discord server, where we host all our information, activities, assets, and embargoes.
Verification and Partnership is granted manually on a case-by-case basis – the requirements are not absolute.
Please note that we reserve the right to remove anybody from the Content Creator Program if they break the Content Guidelines.
Interested? Sign up here: