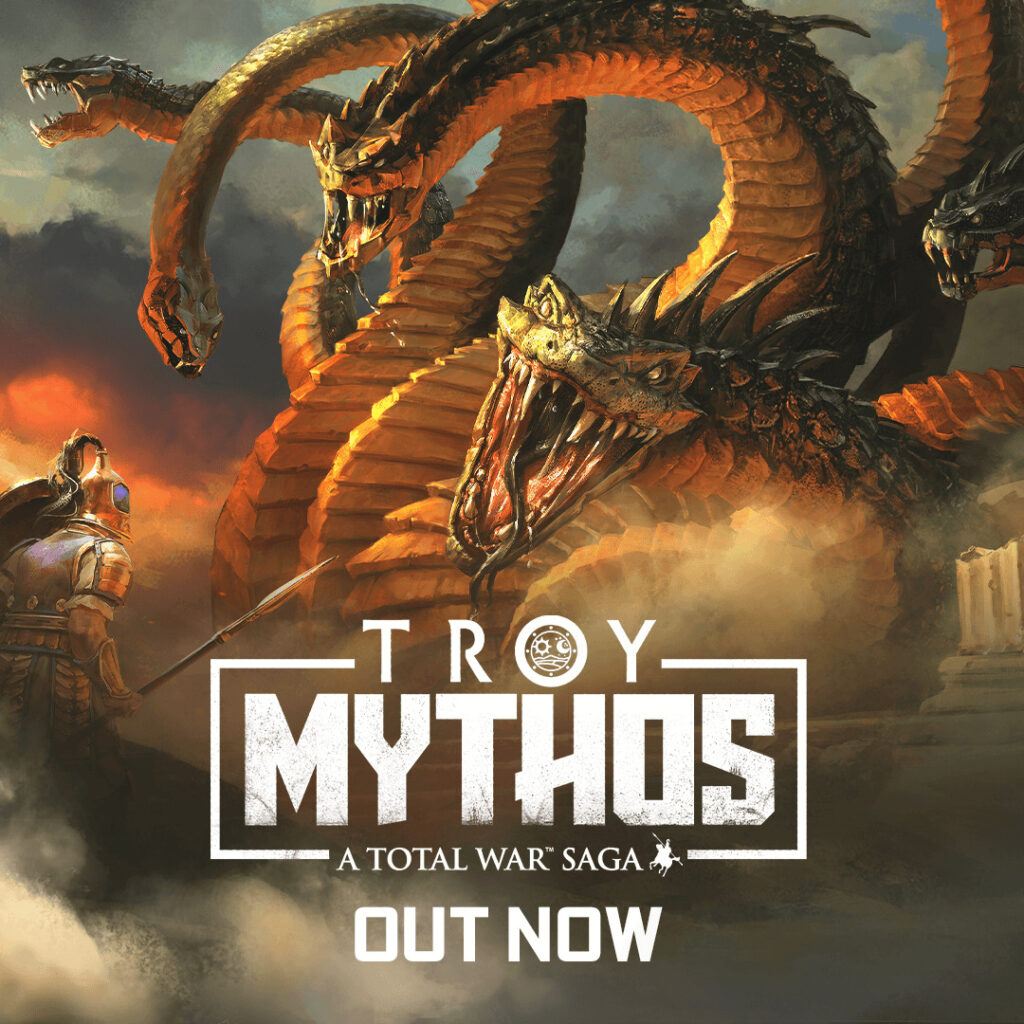 LEGENDARY BEASTS. HEROIC WARRIORS. MYTHOS.
The battle for Troy cannot be waged by man alone. In this big, bold Expansion Pack, recruit monsters and creatures of myth to fight at your side, turning the tide of war on new fantastical battlefields and a refreshed campaign map. Find the Cerberus – a vicious beast guarding the abyss – the Griffin – a winged master of the skies – and the Hydra – a nine-headed serpent spreading poison and madness. Harness their power and experience true myth to decide the fate of Troy once and for all.

Three Incredible Beasts
Embark on grand expeditions in search of the Cerberus, Hydra or Griffin! Harness their powers in war, take them into Campaign and recruit their unique monstrous units.
Lead Fantastical Units
Conquer your enemies with the help of mythical creatures such as swift Centaurs, fiendish Harpies and the earth-shaking Cyclops.
Harness Divine Power
Please the Gods and gain fantastical new battle abilities, such as Zeus' Thunderbolt.
Experience Ancient Magic
Marvel at the beautiful environments of the Mediterranean, now steeped in myth.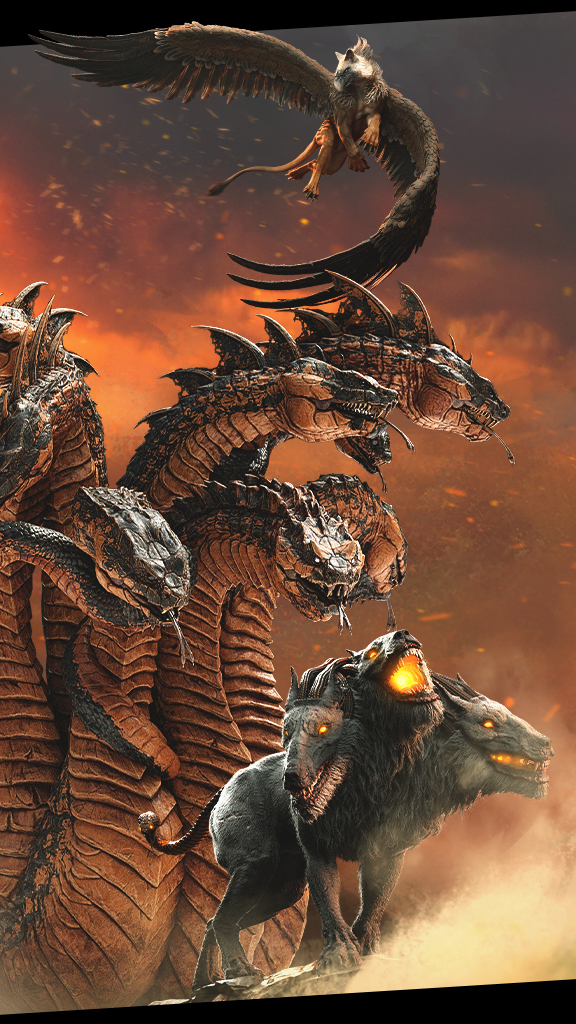 THE POWER OF MORTALS
In a free update accompanying the release of Mythos, Total War: Troy will also be playable in Historic mode. This joins Mythological and Truth Behind The Myth to make three distinct campaign styles, each with unique properties. In historic mode heroes are accompanied by units of bodyguards to represent their power on the battlefield. Godly powers, monsters, and other single-entity units do not make an appearence. This changes your battle style and strategies significantly.
Other inclusions in this free update are a rework for supply lines into an Administraton system, balance changes, bug fixes, the addition of achievements, and many more smaller changes. Read more in our FAQ.
SPECIAL EDITIONS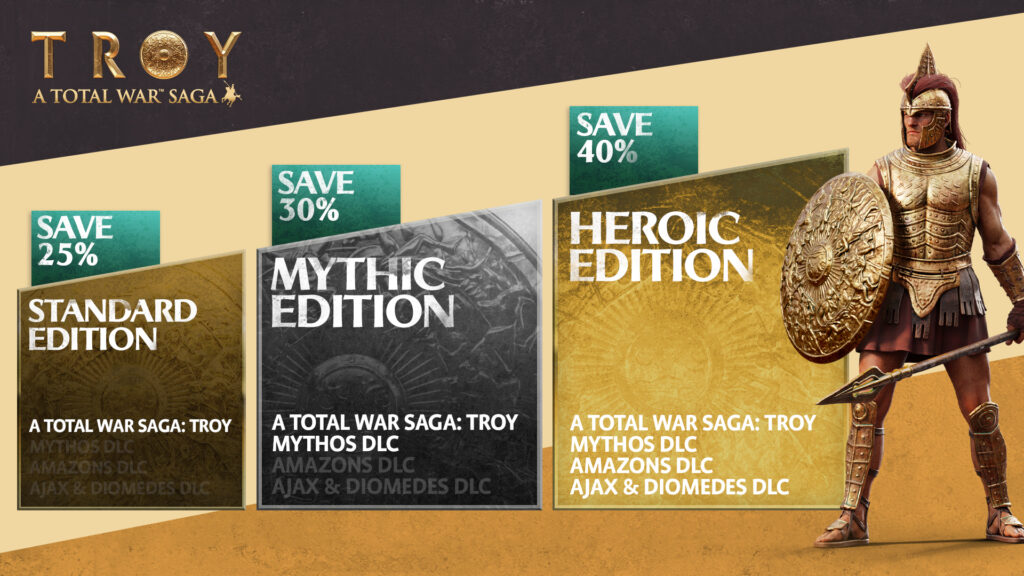 MORE TROY WITH ACCESS
Register for Total War Access to get exclusive news and offers for TROY.
You can also participate in our official forums and claim free goodies on your dashboard!