Total War: THREE KINGDOMS Patch 1.7.2
Total War: THREE KINGDOMS
---
---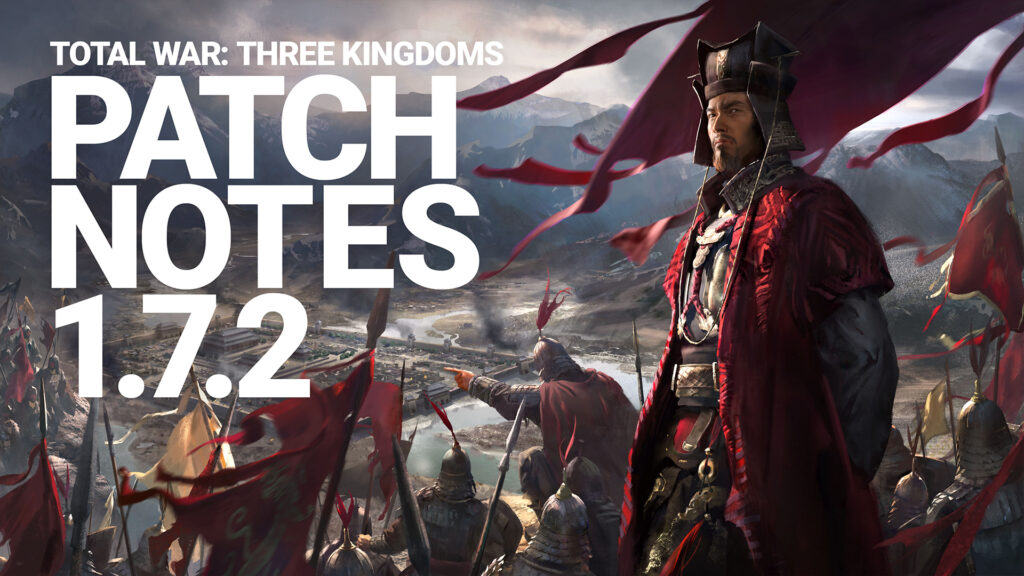 Hi there! While it's been quite some time since Total War: THREE KINGDOMS was updated, it's been wonderful to see so many commanders continue to enjoy the fantastic tales of Sun Jian, Liu Bei, Cao Cao, Yuan Shao and all of the other rich characters who make the tantalising world of THREE KINGDOMS what it is.
Alongside the addition of the Assembly Kit to the Microsoft Store version of THREE KINGDOMS, the Steam release is also receiving a small update to ensure parity between the two.
Here's a look at what's changing in Patch 1.7.2:
Bug Fixes
General
Addressed an issue causing stuttering on Alder Lake CPUs.
Fixed a bug preventing players joining battles hosted on other platforms.
Removed an erroneous message seen when joining a Ranked Battle via invite code.
Fixed a bug that could prevent Leaderboards updating correctly.
Some rare scenarios where crashes could occur have been fixed.
The Assembly Kit has been added to the Microsoft Store version.
Other general bug fixes.
Simplified Chinese
大家好!虽然距离上次全面战争:三国更新已经有一段时间,但我们非常高兴地看到很多指挥官继续享受着孙坚、刘备、曹操、袁绍和所有其他人物的精彩故事和三国这个精彩的世界。
除了在微软商店中添加三国Assembly Kit模组工具外,我们也将在Steam上进行一个小更新来确保两个平台内容的统一。以下是补丁1.7.2中的内容:
解决了导致Alder Lake CPU死机的问题
修复了阻止玩家加入其他平台上的战斗的错误
删除了通过邀请码加入天梯对战时看到的错误消息
修复一个可能阻止排行榜正确更新的错误
修复了一些可能发生闪退的场景
模组工具Assembly kit已添加到微软商店版本
其他常规错误修复