Introducing your new CA Account
---
---
As some players may have noticed already, we've made some changes to the sign-in experience for Total War, formerly Total War Access. Please read on to understand what's changed and why!
⬥    ⬥    ⬥
Q: What is the CA account?
Introducing your CA Account – a universal game ID and account system for all CA games. As our portfolio grows and expands to multiple storefronts, your CA Account will be the means by which you connect to all CA games and services across different platforms and devices, maintain game progression, claim exclusive content, meet friends, and personalise your experience, among other features.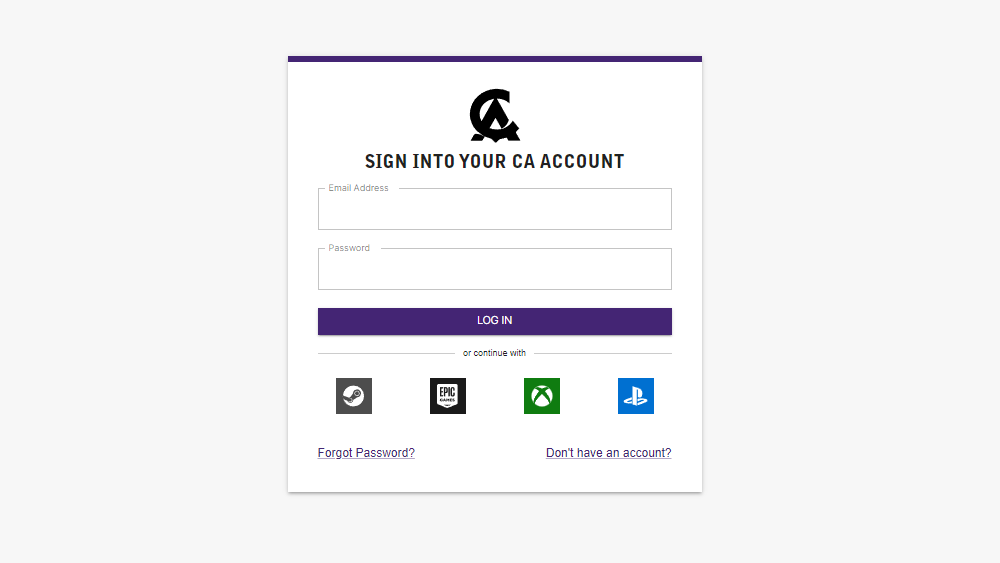 We are introducing the following from June, alongside the Closed Alpha for Hyenas:
A CA-branded registration page (this will replace all instances of a Total War Access registration page, more on that below).
Players can register and login using their platform credentials (Steam, Epic, Microsoft, PlayStation)
A new player account management page. This is a centralised place to view your account details including username and password, date of birth, linked platforms, and contact preferences for all CA games.
All new and existing accounts will have a randomly generated numeric ID added to the player's display name to make it unique (e.g. PlayerName#5762). This change will be most noticeable for existing Total War Access account holders, who will have their existing nicknames edited to comply with the new format.
Q: I already have a Total War Access account; do I need to create a new one?
No, your Total War Access account is now your CA Account! It is the same account with a new name and a new look. Anytime you log in to your Total War dashboard or the official Total War forums you will do so using the same e-mail and password from before.
Q: What about the in-game content I've unlocked from the Total War dashboard?
All of your data from Total War Access will be kept intact, including content you've redeemed from the dashboard, or platforms you've linked previously.
Apart from adding your date of birth, the addition of a numeric ID to your username, and a few CA-branded interfaces along the way, there are no functional changes to your account.
Q: What if I want to update my account details or preferences?
Please visit the player account management page to update your username, date of birth, email, password, or to link a platform to your CA Account.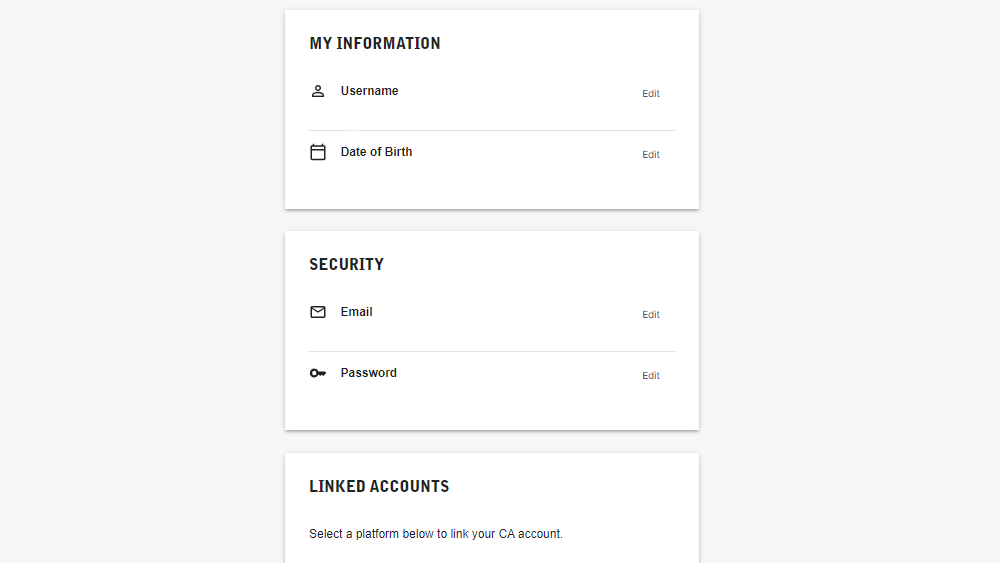 For some changes, you may need to reach out to our Customer Support team, including managing marketing preferences, unlinking a platform, or deleting your account.
Q: Why create an account?
Players interested in joining the Closed Alpha for Hyenas will need to register for a CA Account to be eligible to participate. Beyond Hyenas, this account will be yours for all CA games moving forward to manage your account details and unlock rewards. Currently, only Hyenas and Total War titles on PC make use of this account system.
Q: I'm new, where do I go to create an account?
Q: Is that it? What will this look like in the future?
Our ambition is to continue to deliver early and exclusive content and insider experiences for account holders, but also create something truly cross-platform, allowing you to securely move from platform to platform, retaining your progress and ownership. We are also working on a new community and rewards initiative that will replace the Total War dashboard and will be accessible via your CA Account.
Please bear with us as we may be quiet for a while on the rewards front. For now, the Total War dashboard will still be your destination for digital goodies and exclusives for Total War and we encourage you to opt-in to our newsletter for the latest beats for Total War and all CA games.
More to come, watch this space!
⬥    ⬥    ⬥
Where can I learn more about upcoming CA games?
When registering for your CA account be sure to opt-in to marketing to receive updates on the latest games, exclusive news and products, sales, and other happenings within the CA universe. We also frequently update our studio web site as well as totalwar.com with the latest game announcements.
Can you tell me more about the Closed Alpha for Hyenas?
Please visit the official web site for full details on the game and the Closed Alpha.
ℹ Please note that players must be over 18 to participate.